MexiCali Biennial's "Land of Milk & Honey" Exhibit is Now Open at The Cheech
February 23 @ 12:00 am

-

May 28 @ 5:00 pm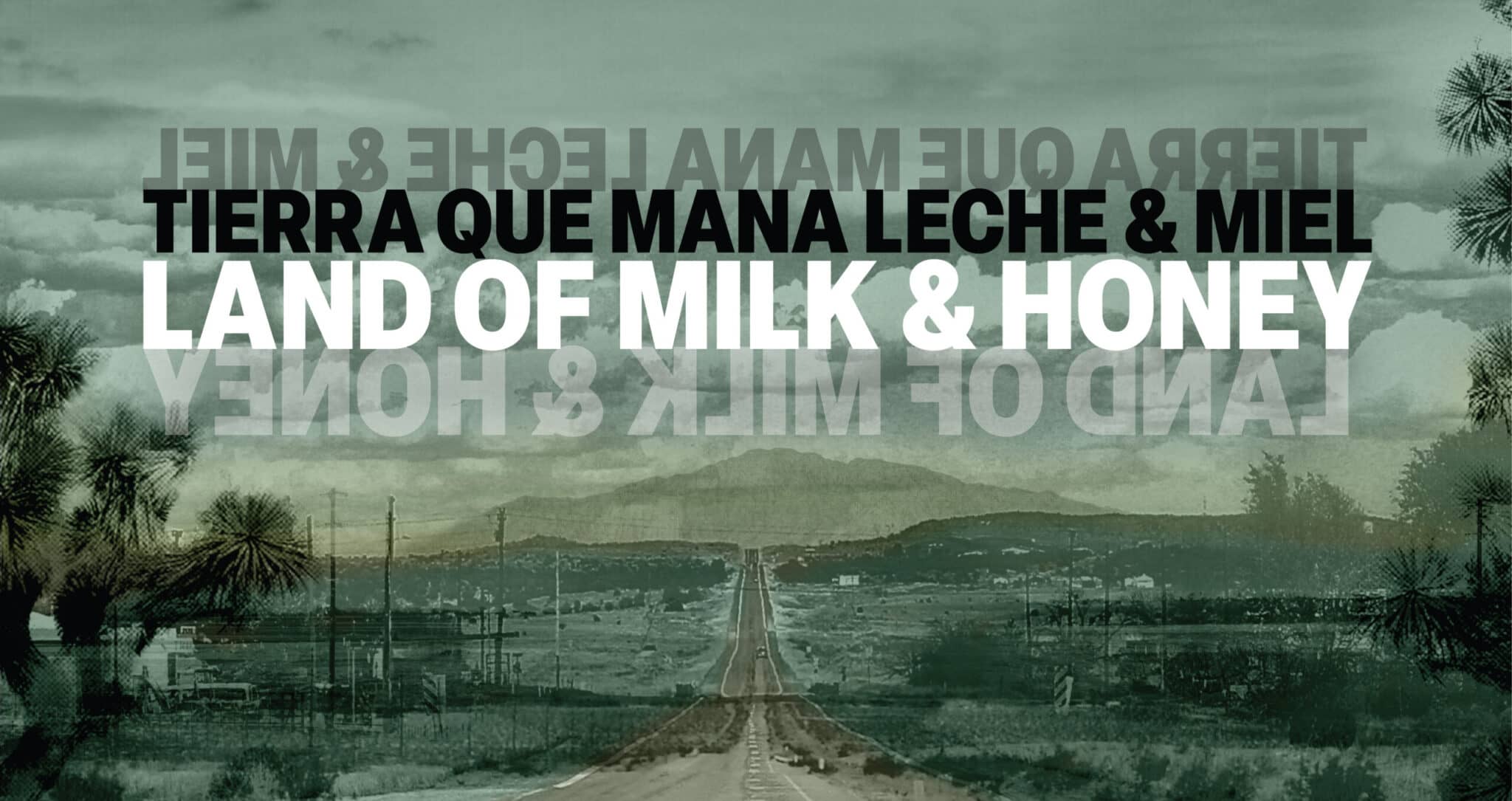 The MexiCali Biennial opens its latest iteration of its tongue-in-cheek, yet serious focus on border issues and art – Land of Milk of Honey (la tierra que mana leche y miel). Opening this Saturday, February 25, 2023 at The Cheech Marin Center for Chicano Art & Culture at the Riverside Art Museum, this exhibition continues through May 28, 2023.
Land of Milk & Honey at The Cheech features mostly new or recent sculptures, mixed-media works, paintings, and digital media by over 40 artists from California and Mexico. Through their artworks, participating artists share personal views and their own takes on the multi-layered topics associated with agriculture, including cultural relationships to food, associations with identity and place, and historical and political concerns.
Artists featured in the exhibition include Narsiso Martínez who coincidentally received the prestigious 2023 Frieze Impact Prize last week (he created a new work just for this exhibition!); Ruben Ochoa who customized a sidewalk-vending-compliant tamale cart; and Riverside artist Marylucille   Nuñez, who was selected after submitting to the open call for Land of Milk & Honey in 2022. Other artists include Carolyn Castaño; Fernando Corona; Janet Díaz; Albert Lopez Jr., Planta Libre Espacio Experimental, an artist collective from Mexicali; and many others.
Conceived by artists, curators, and co-founders Ed Gómez and Luis G. Hernández in 2006, the MexiCali Biennial is a rotating and changing series of art projects focused on aesthetic production and contemporary issues on the border between California and Mexico.
ADMISSION & PUBLIC HOURS: Admission is valid for The Cheech and Riverside Art Museum (RAM). Purchase tickets at the door or reserve online at https://riversideartmuseum.org/get-tickets. Tickets are $15.95 general; $10.95 seniors, students and educators (ID required); and free for museum members, children under 12, military personnel (active and vets) and accompanying family members. Free admission is available on the first Sundays (1-5pm) and the first Thursdays (6-9pm). Public hours for RAM and The Cheech are Tuesday–Sunday 10am to 5pm (closed Monday). Check the website www.riversideartmuseum.org for details or call (951) 684-7111 for more information.
PUBLIC PROGRAMS for Land of Milk & Honey Exhibit at The Cheech
All take place at The Cheech Marin Center for Chicano Art & Culture (3581 Mission Inn Avenue, Riverside, CA 92501) unless noted otherwise below. For details, visit www.thecheechcenter.org.
Outdoor Concert: Rancho Shampoo & The Indian Dub Orchestra
Thursday, March 2, 2023 • 7:00 PM to 8:30 PM
This free experimental performance by musicians Guillermo Estrada, Rubén Alonso Tamayo, Rodo Ibarra, Julian Gonzalez, David Bautista Toledo explores identities through the concept of "alíendígenismo" defined as "the shifting or transcendance of a person or group through real and spiritual borders, territories, physical bodies and realities." Alíendígenismo is also the title of the group's latest album. The musicians call themselves "alíendígenas" as they hail from the border regions of California and Mexico. Presented during the citywide Riverside ArtsWalk on Thursday, March 2, 6:00 PM to 9:00 PM.
Demonstration: Papermaking with Artist Fred Brashear, Jr.
Thursday, March 2, 2023 • 7:00 PM to 8:30 PM
Photo-based artist and educator Fred Brashear, Jr. leads a free papermaking demonstration. Participants can decorate squares of handmade paper with wildlife stamps that echo themes in Brashear's Handle with Care solo exhibition on view now through May 7, 2023 at the San Bernardino County Museum as part of this year's MexiCali Biennial's Land of Milk & Honey project. Presented during the citywide Riverside ArtsWalk on Thursday, March 2, 6:00 PM to 9:00 PM.
Symposium: Land of Milk & Honey
Friday, April 21, 2023 • 10:00 AM to 4:00 PM
Confirmed speakers include Ed Gómez, Luis G. Hernández, Daniela Lieja Quintanar, Omar Pimienta, Alejandro Espinoza, Carmina Escobar, and Emmanuel Ortega. As the co-founders of the MexiCali Biennial, Gómez and Hernández will lead the discussion on the formation of the MexiCali Biennial and about the several border-based, artist-driven projects produced by the nonprofit contemporary visual arts organization during 2006-2023. 
Video Programming: Land of Milk & Honey
Thursday, May 18, 2023 • 2:00 PM to 7:00 PM
Join us for a daylong series of video programming. The afternoon starts with a video screening in the auditorium at The Cheech, followed by a gallery walkthrough of the video installations in Land of Milk & Honey and MexiCali Bienniel: Art, Action, Exchanges. An outdoor screening is also planned after the sun sets. Curators Annette Rodriguez and Emmanuel Ramos Barajas of Borderless Cultures explore cinematic tropes of identity relating to John Steinbeck and Land of Milk & Honey themes.
Related Events