Sammy Hagar & The Circle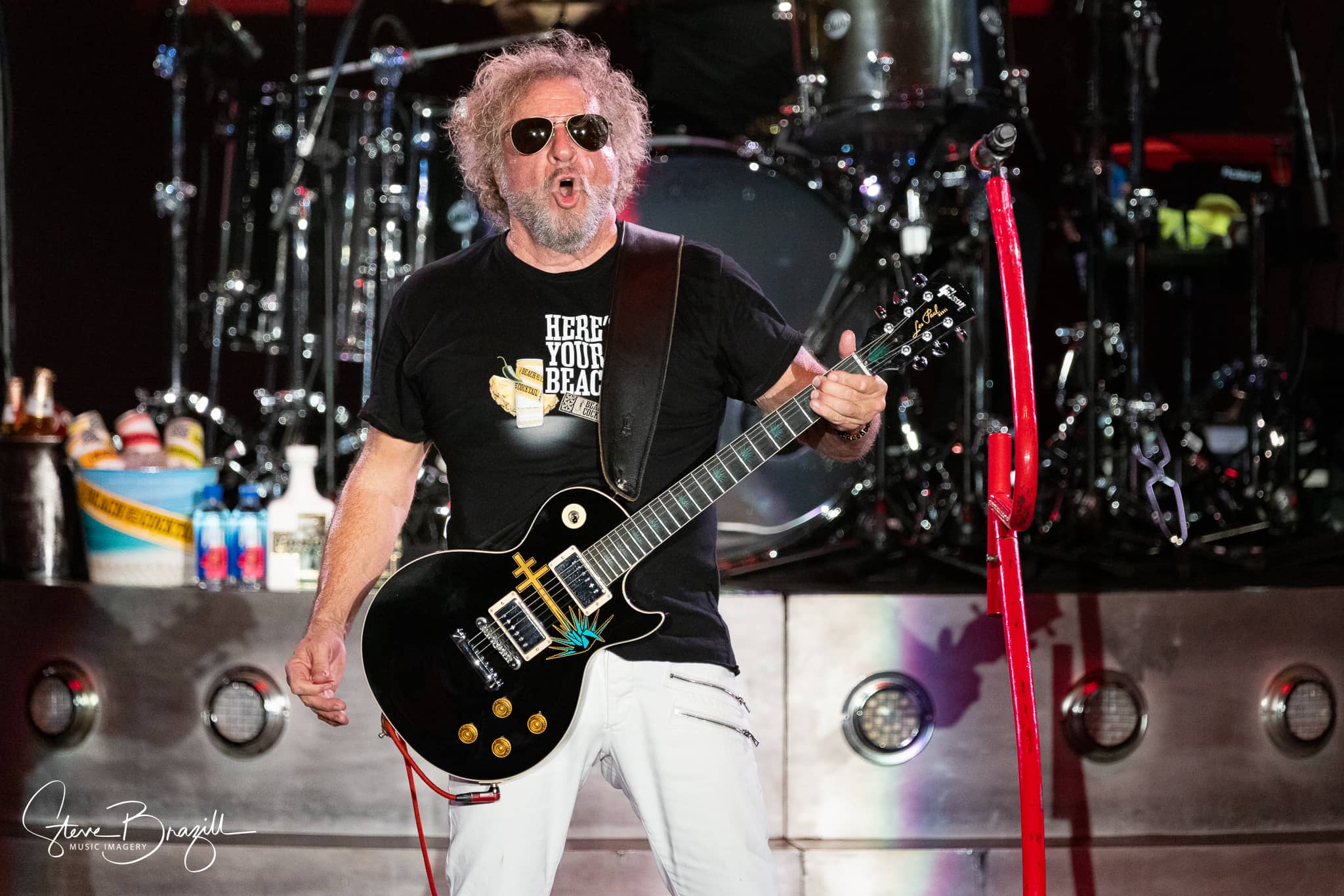 One of my favorite songs growing up was "Rock Candy" by Montrose. It's got a feeling behind it that clicked with me the first time heard it, and it still has the same effect today. Well, unknown to me at the time, that was my introduction to "The Red Rocker", Sammy Hagar, and I've been a fan ever since. His catalog of hits is almost unequalled, from Montrose, to his solo work, and of course Van Halen. Sammy is everything any rocker should aspire to be. So, it was with a lot of excitement that I went down to Fivepoint Amphitheater last weekend, strapped on my cameras, and rocked out for a show with Sammy Hagar and The Circle, George Thorogood & The Destroyers, and Chris Trapper.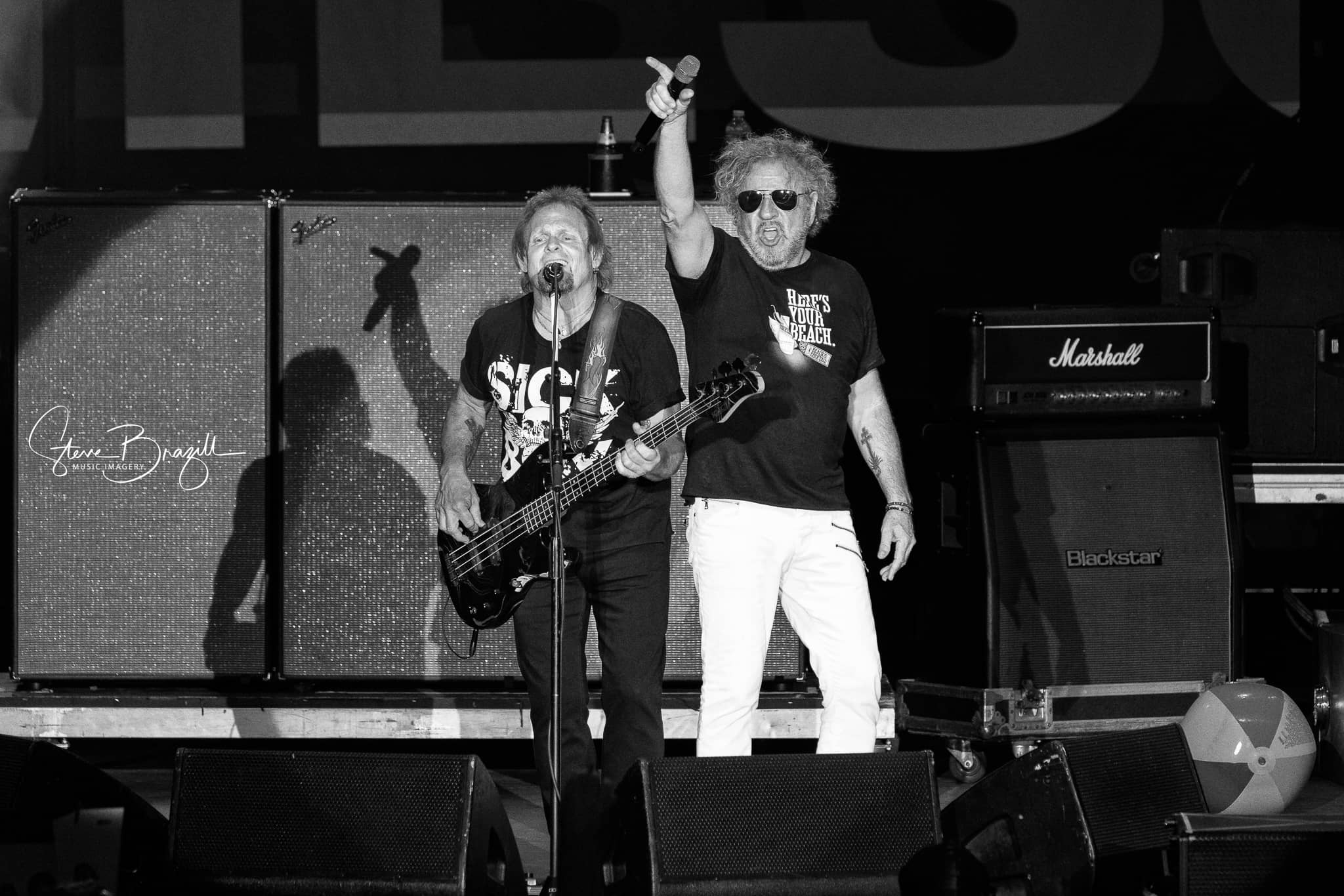 Seeing Sammy live is kind of surreal. The band, collectively known as The Circle, is made of some of the best musicians on the planet. First up you've got the legendary Michael Anthony (above and below), of Van Halen fame. I've seen Van Halen before, but this was my first time seeing Michael play, and damn. He's is the stuff Hall of Famers are made of. This is, for all intents and purposes, a super group.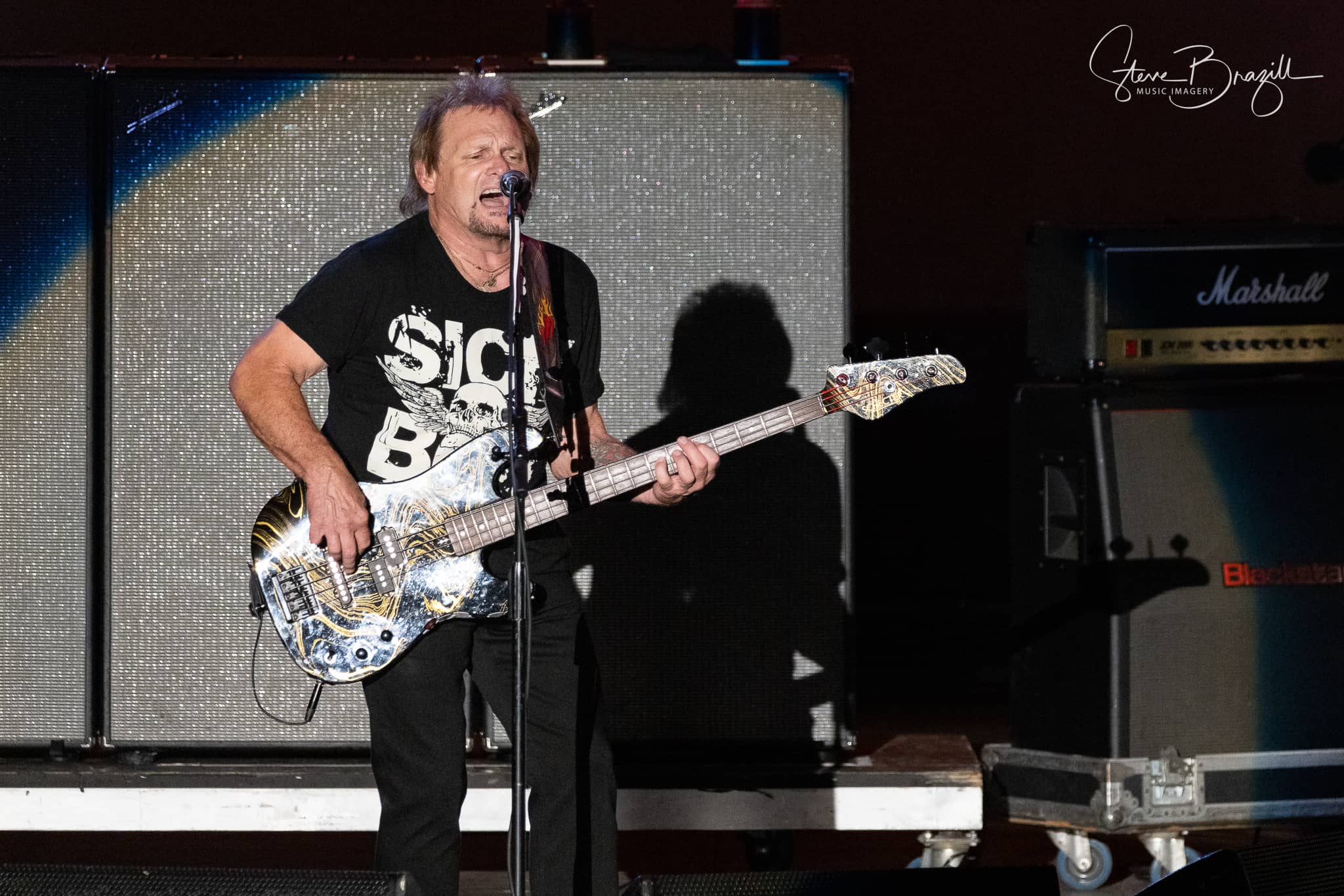 Vic Johnson (below) has been with Sammy since The Waboritas days, and this Hendrix inspired guitarist is something else to watch. Absolute master of the craft.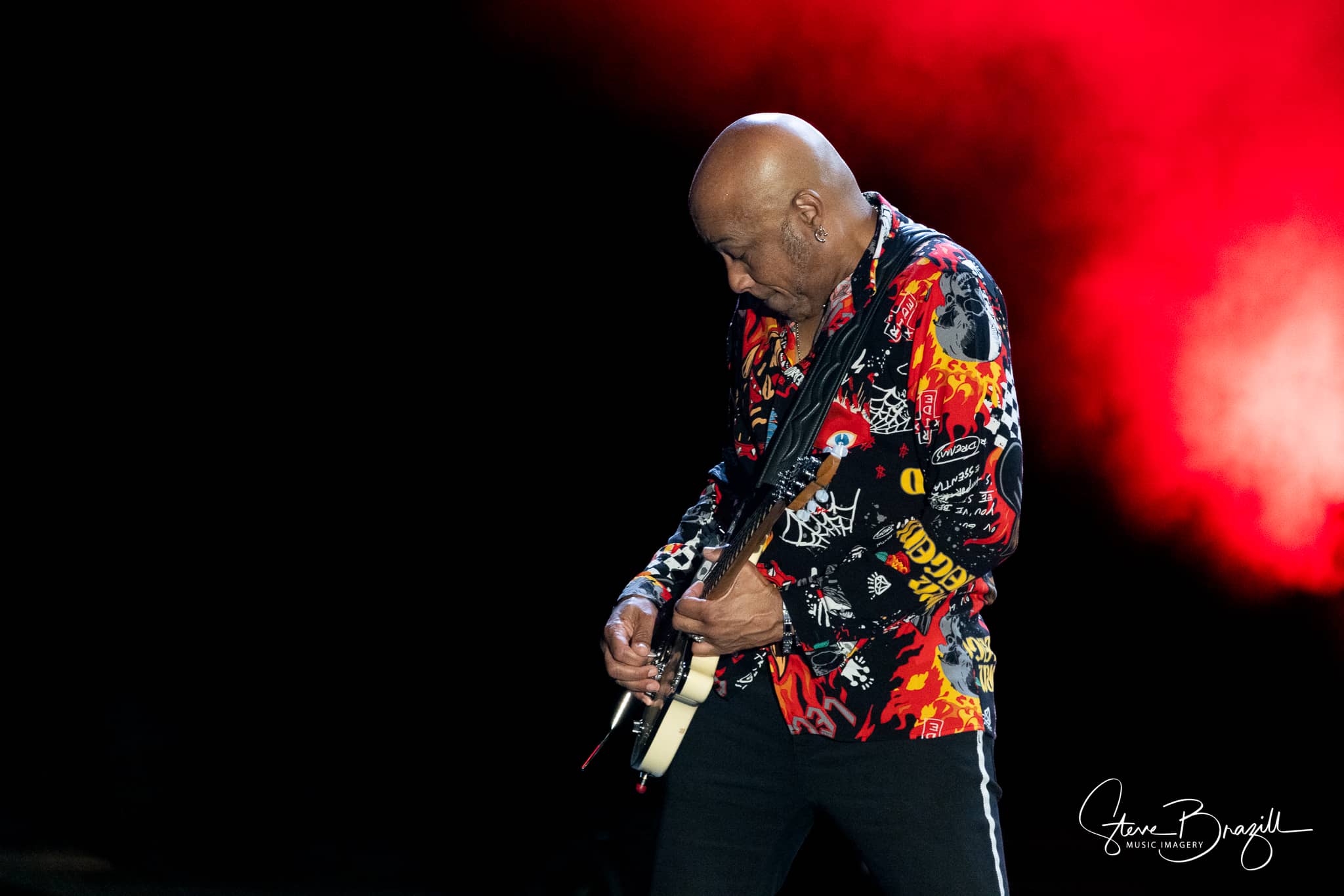 Holding down the beat here is none other than Jason Bonham (below), who is by all accounts my favorite drummer to photograph. Jason still does his Jason Bonham's Led Zeppelin Evening shows, and handles drums for The Circle. His style is just…. everything I want in music.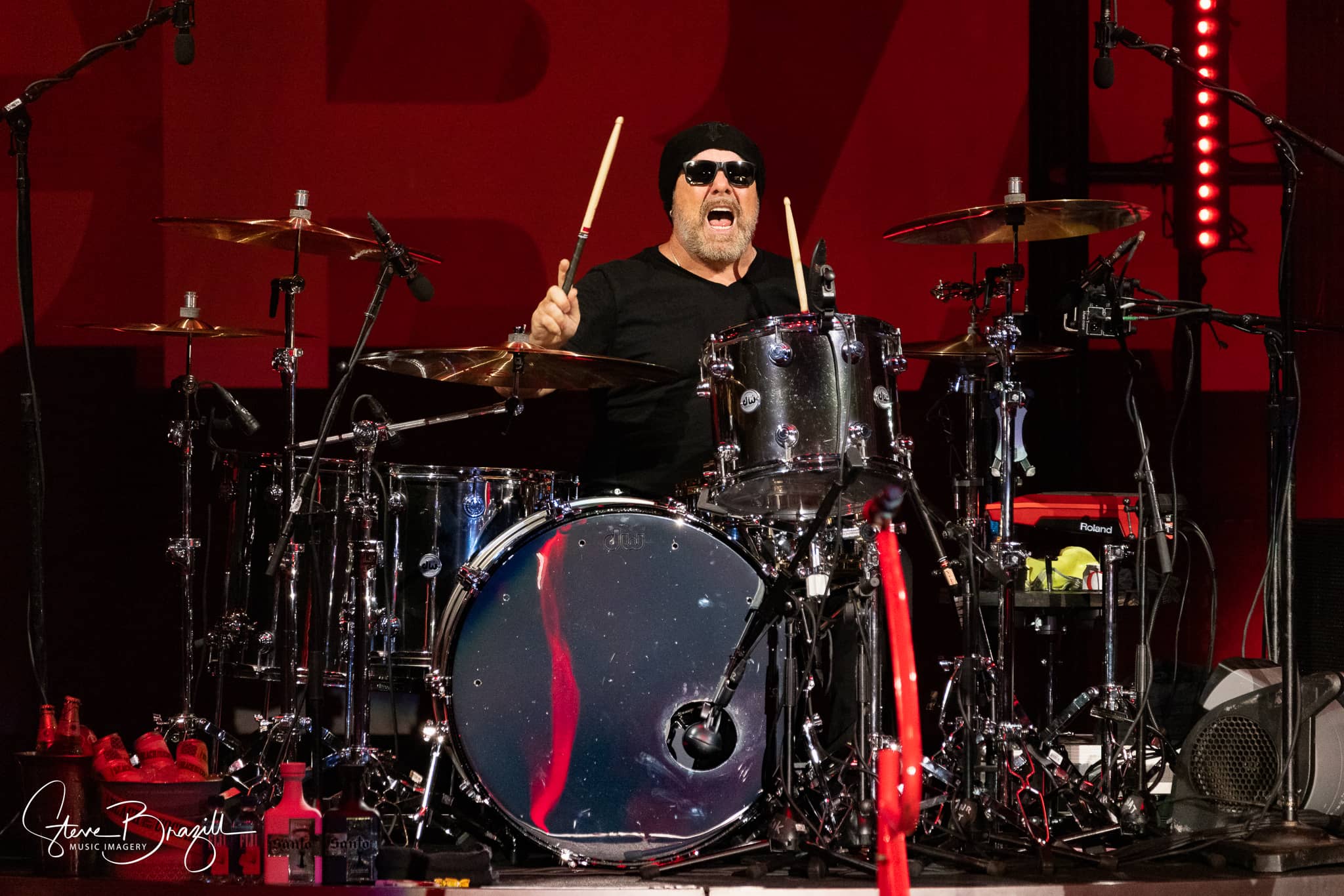 Sammy and the band went through a crazy 17 song setlist, with songs from his solo career, Van Halen, Led Zeppelin, and of course he did Rock Candy.
Bottom line… this night was a celebration of most of the music I grew up playing loudly, against my neighbors wishes.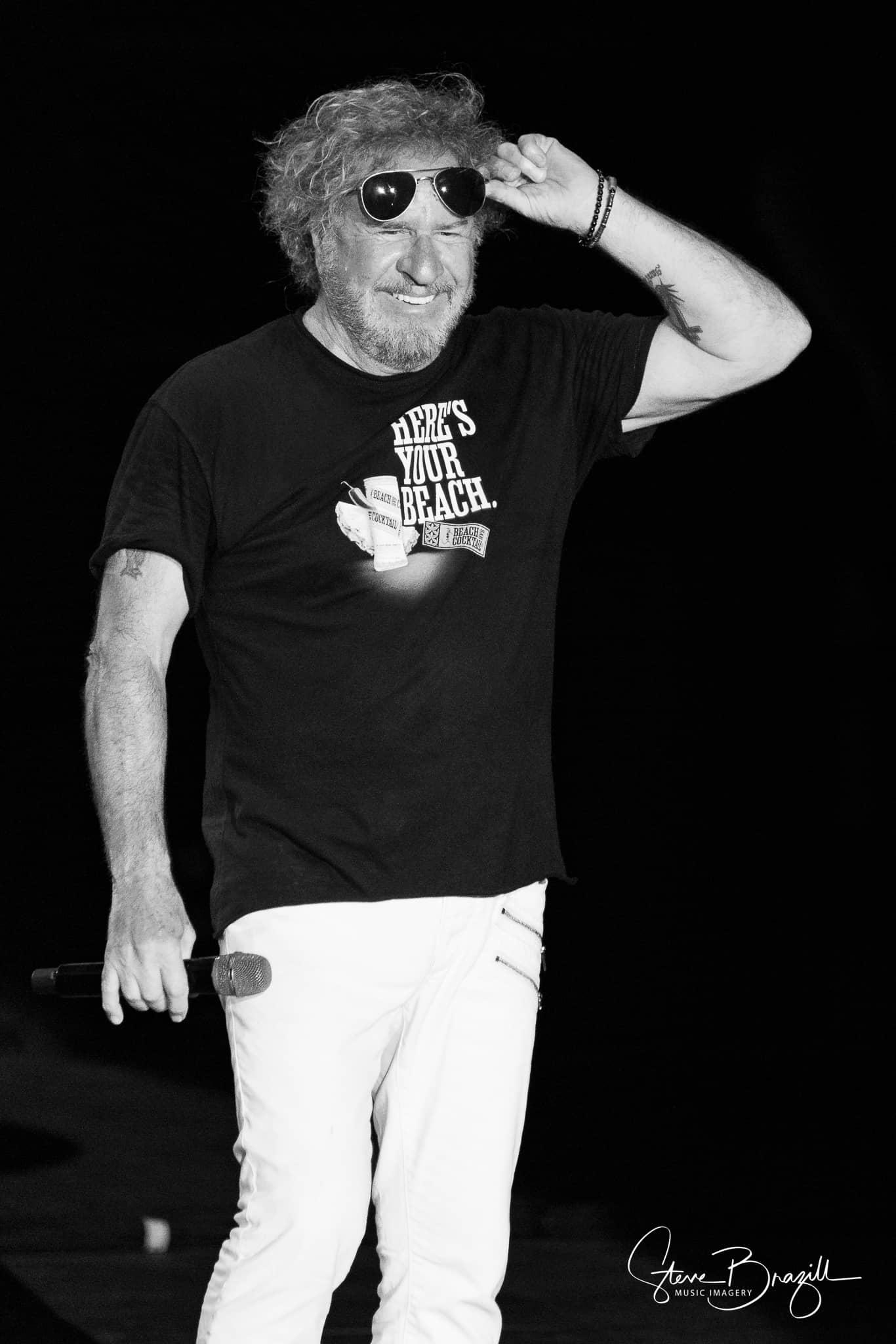 Sammy Hagar & The Circle Setlist
Crazy Times
There's Only One Way to Rock (Sammy Hagar song)
Poundcake (Van Halen cover)
Three Lock Box (Sammy Hagar song)
Top of the World (Van Halen cover)
Rock Candy (Montrose cover)
Finish What Ya Started (Van Halen cover)
Mas Tequila (Sammy Hagar and the Wabos cover)
Your Love Is Driving Me Crazy (Sammy Hagar song)
Ain't Talkin' 'bout Love (Van Halen cover)
Rock and Roll (Led Zeppelin cover)
Right Now (Van Halen cover)
Why Can't This Be Love (Van Halen cover)
I Can't Drive 55 (Sammy Hagar song)
Heavy Metal (Sammy Hagar song)
Eagles Fly (Sammy Hagar song)
Cabo Wabo
George Thorogood & The Destroyers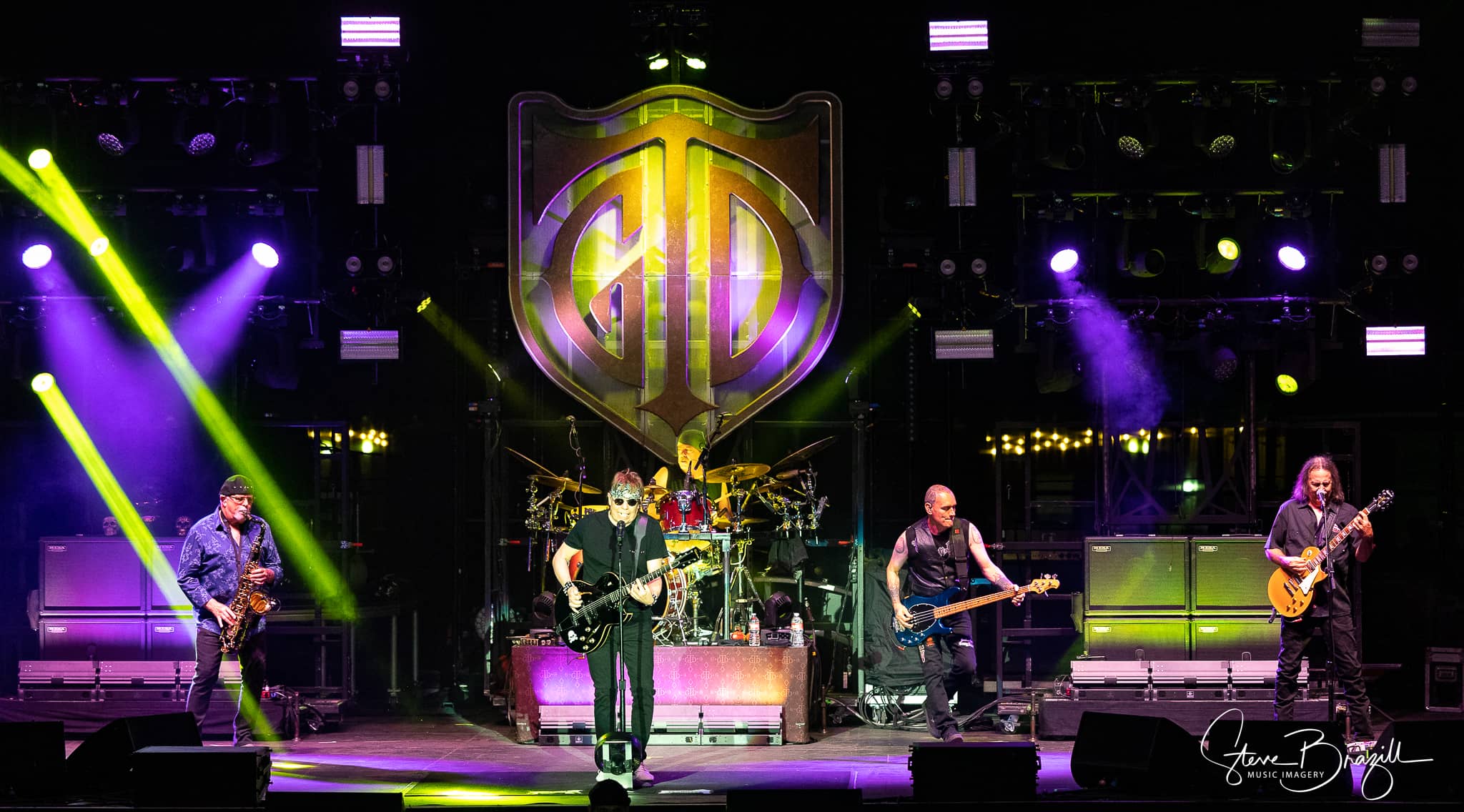 In the center slot of the night was George Thorogood & the Destroyers, and this was my second time seeing George and the band. The first was at the Fox Performing Arts Center in Riverside a few years ago. I knew George was good, but in this outdoor venue, on a beautiful So Cal night, George was on fire.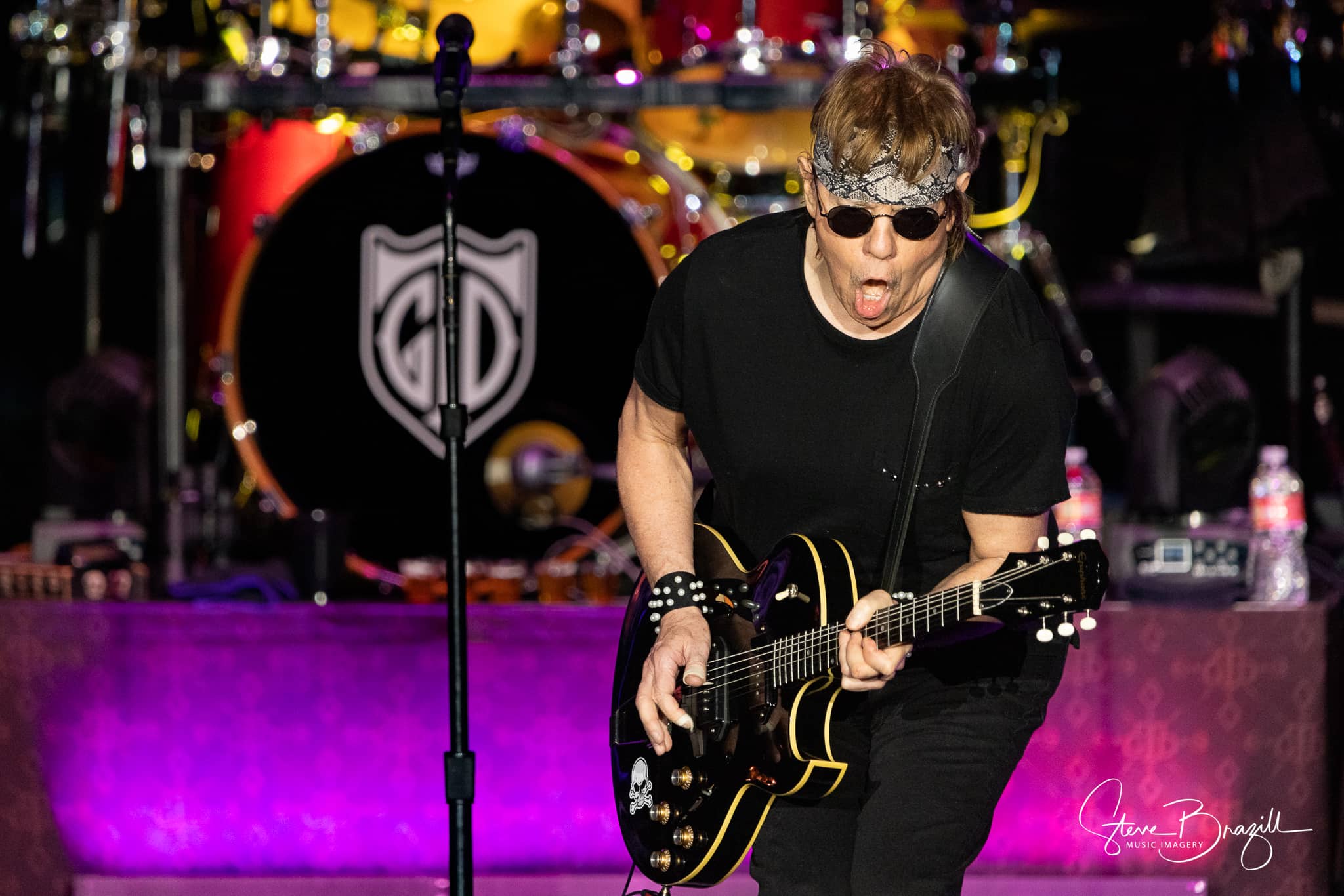 In a ten song set, you heard hits like "Who Do You Love?", "Night Time", "One Bourbon, One Scotch, One Beer", and of course "Bad to the Bone". This was pure energy from the start.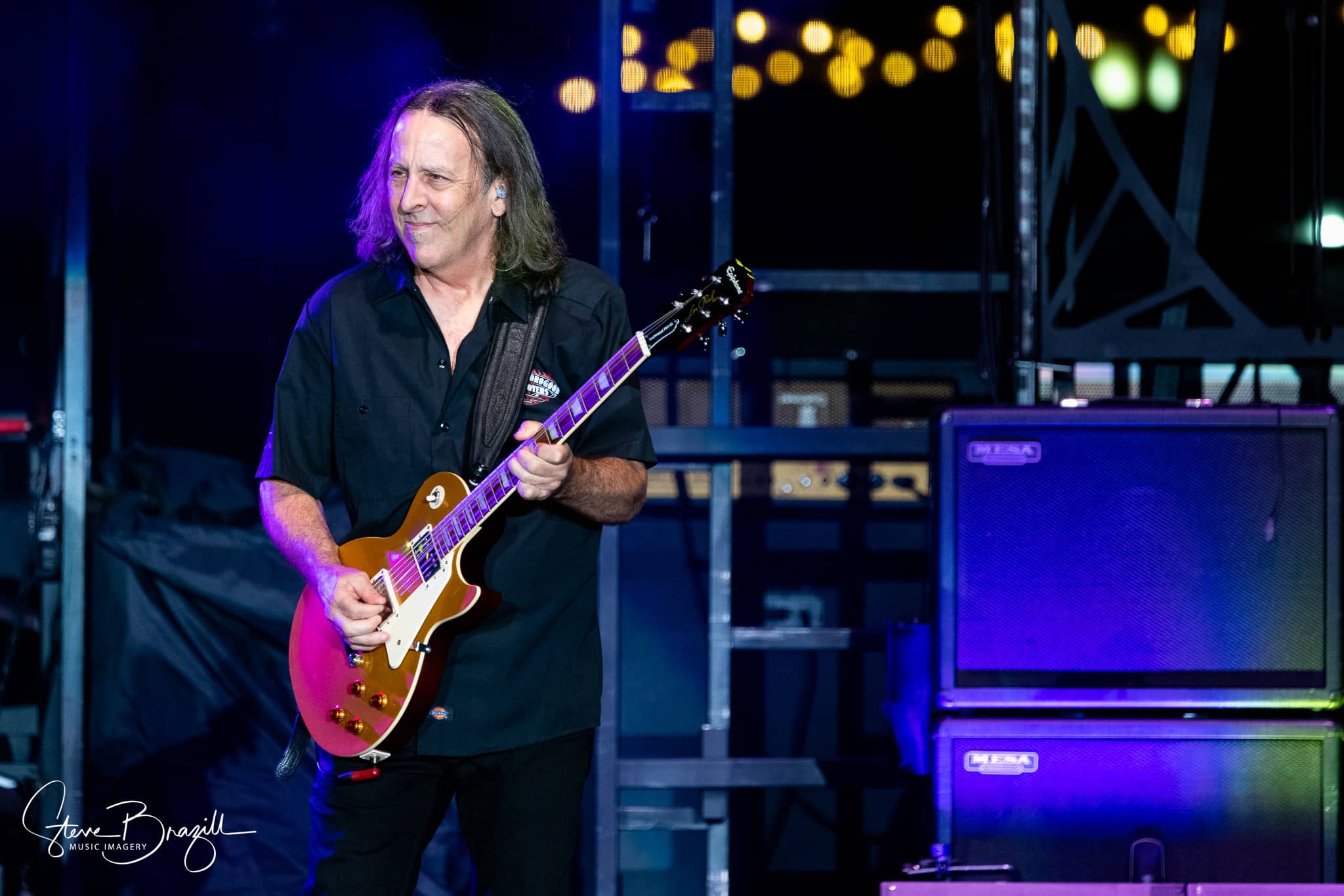 The Destroyers are Jim Suhler on guitar (above), Bill Blough on bass, Buddy Leach on sax, and Jeff Simon on drums (the last three in order below).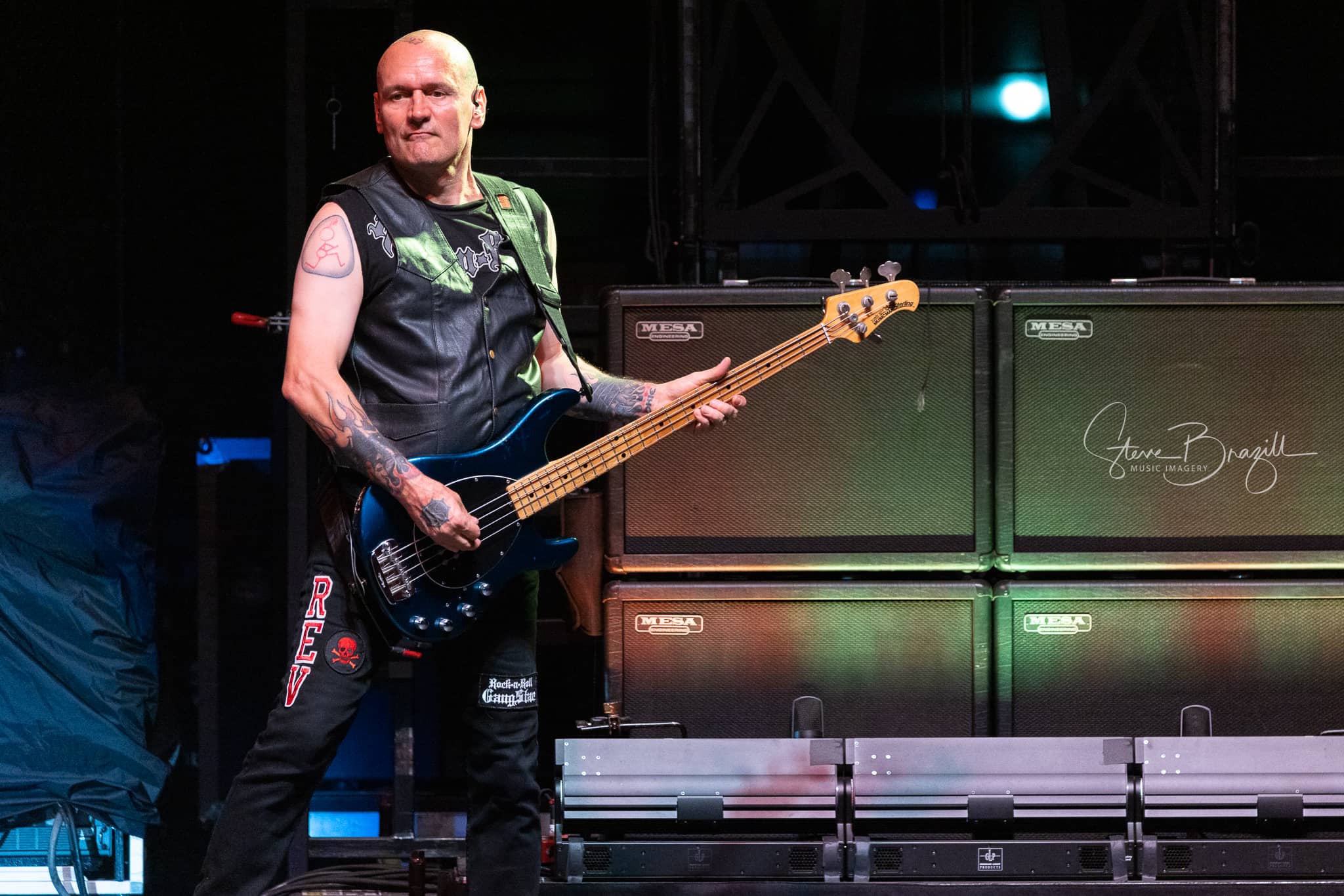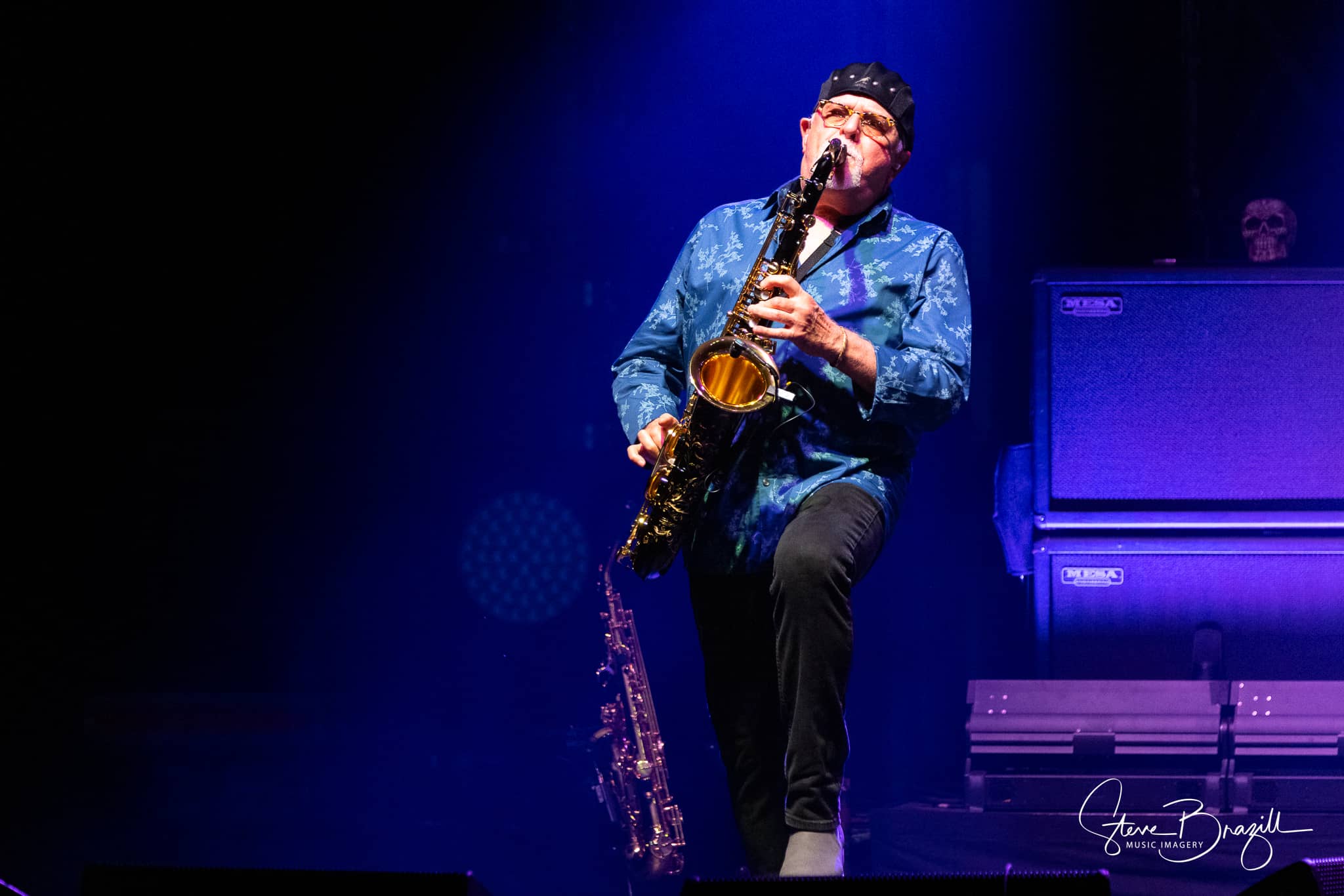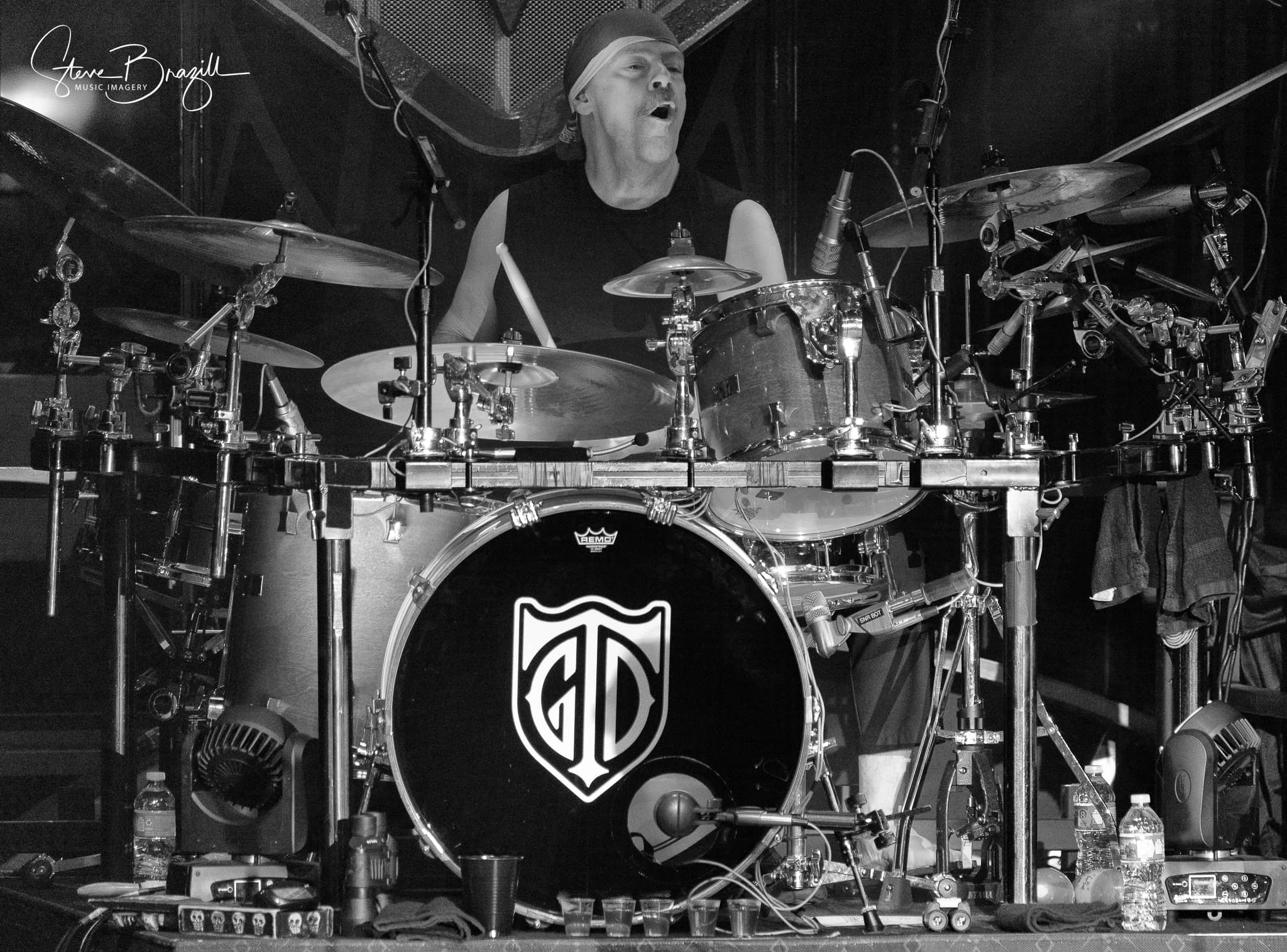 I kept thinking, after the George set, that I wasn't sure how Sammy and The Circle could follow George up. They did, but this is clearly one of the best live tour pairings I have seen.
George Thorogood & The Destroyers Setlist
Rock Party
Who Do You Love? (Bo Diddley cover)
Shot Down (The Sonics cover)
Night Time (The Strangeloves cover)
I Drink Alone
House Rent Blues (John Lee Hooker cover)
One Bourbon, One Scotch, One Beer (Amos Milburn cover)
Gear Jammer
Get a Haircut
Bad To The Bone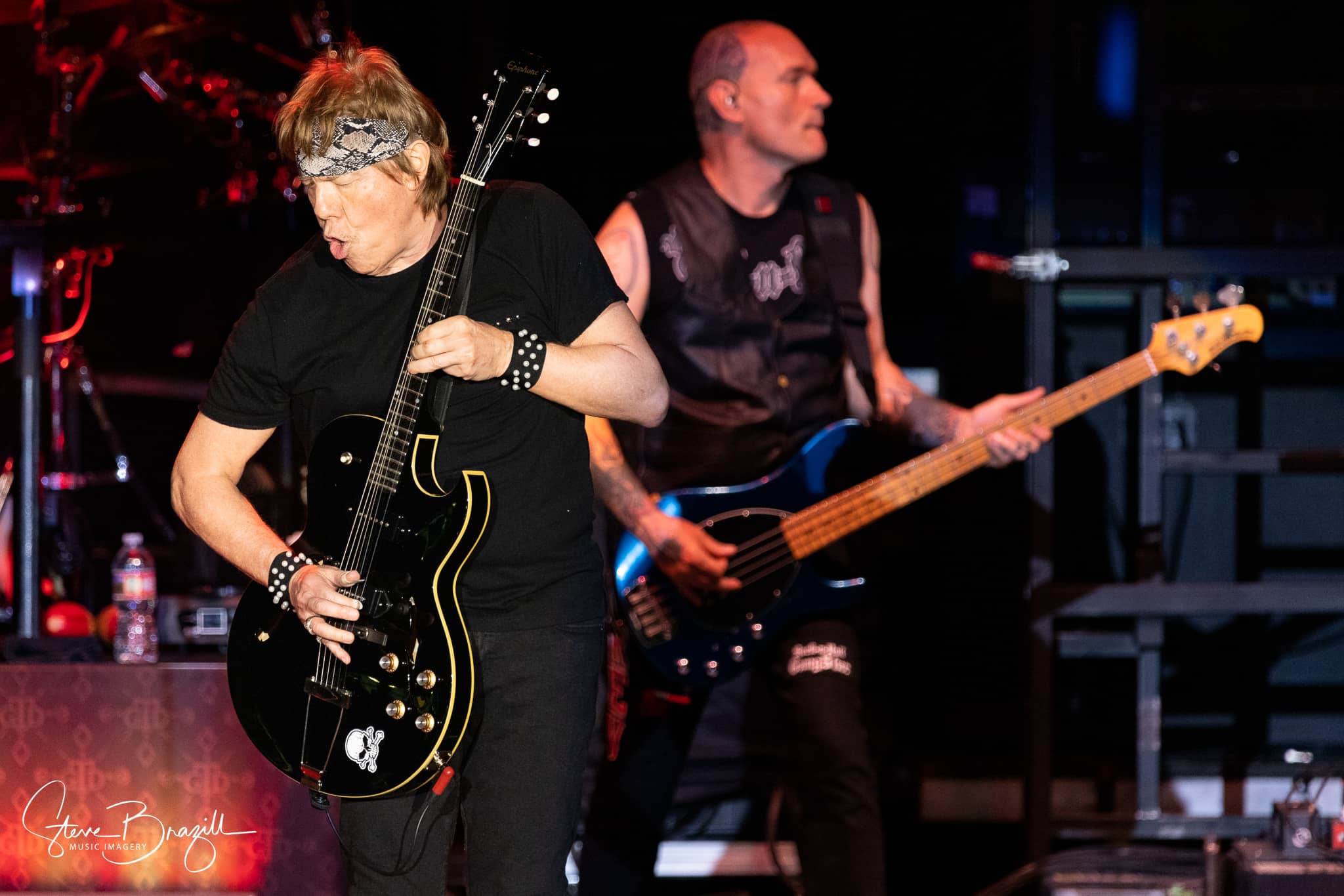 Chris Trapper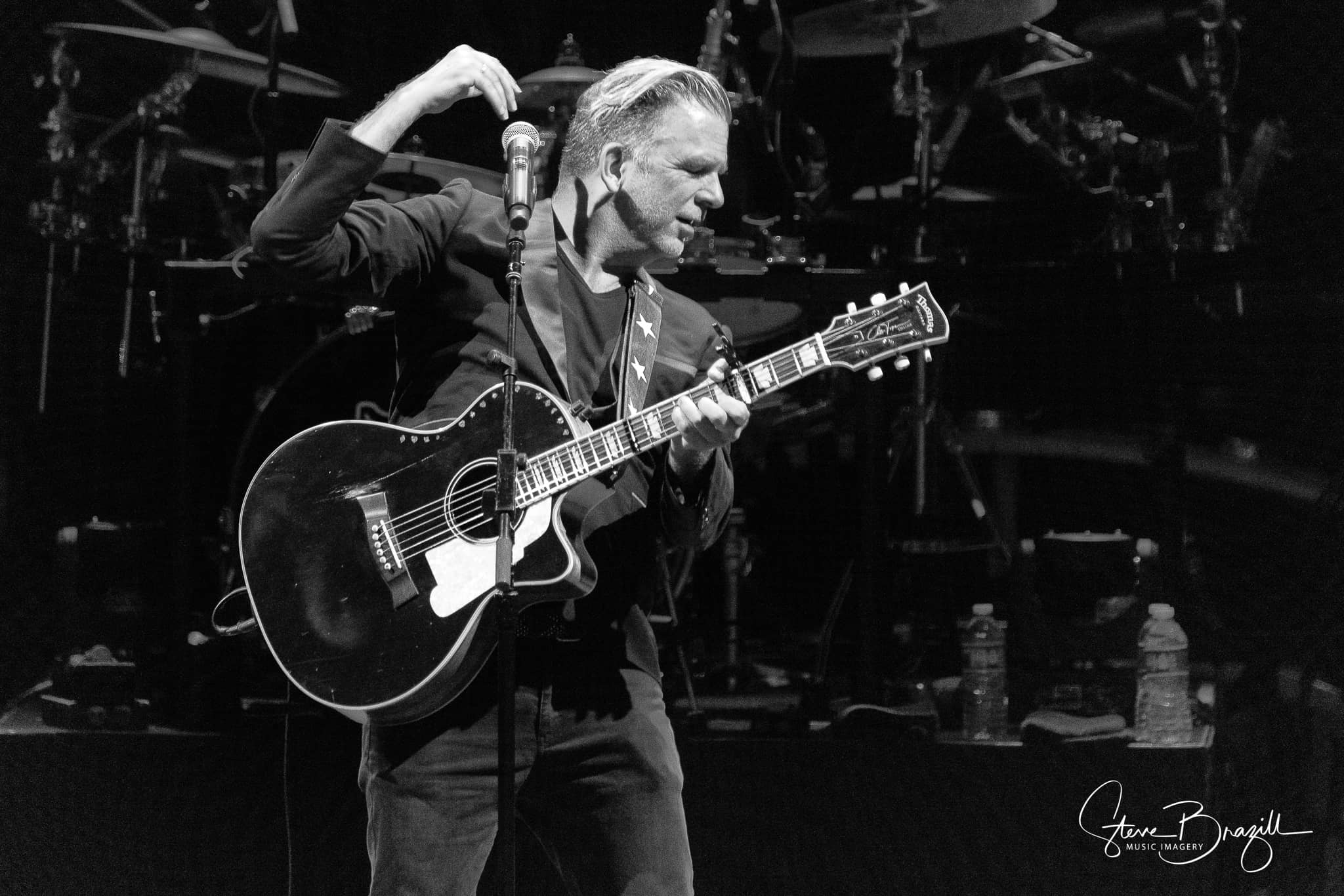 Kicking the night off was someone I honestly was not familiar with before this weekend. Chris Trapper is a songwriter & musician whose songs you have probably heard before, even if you didn't know it.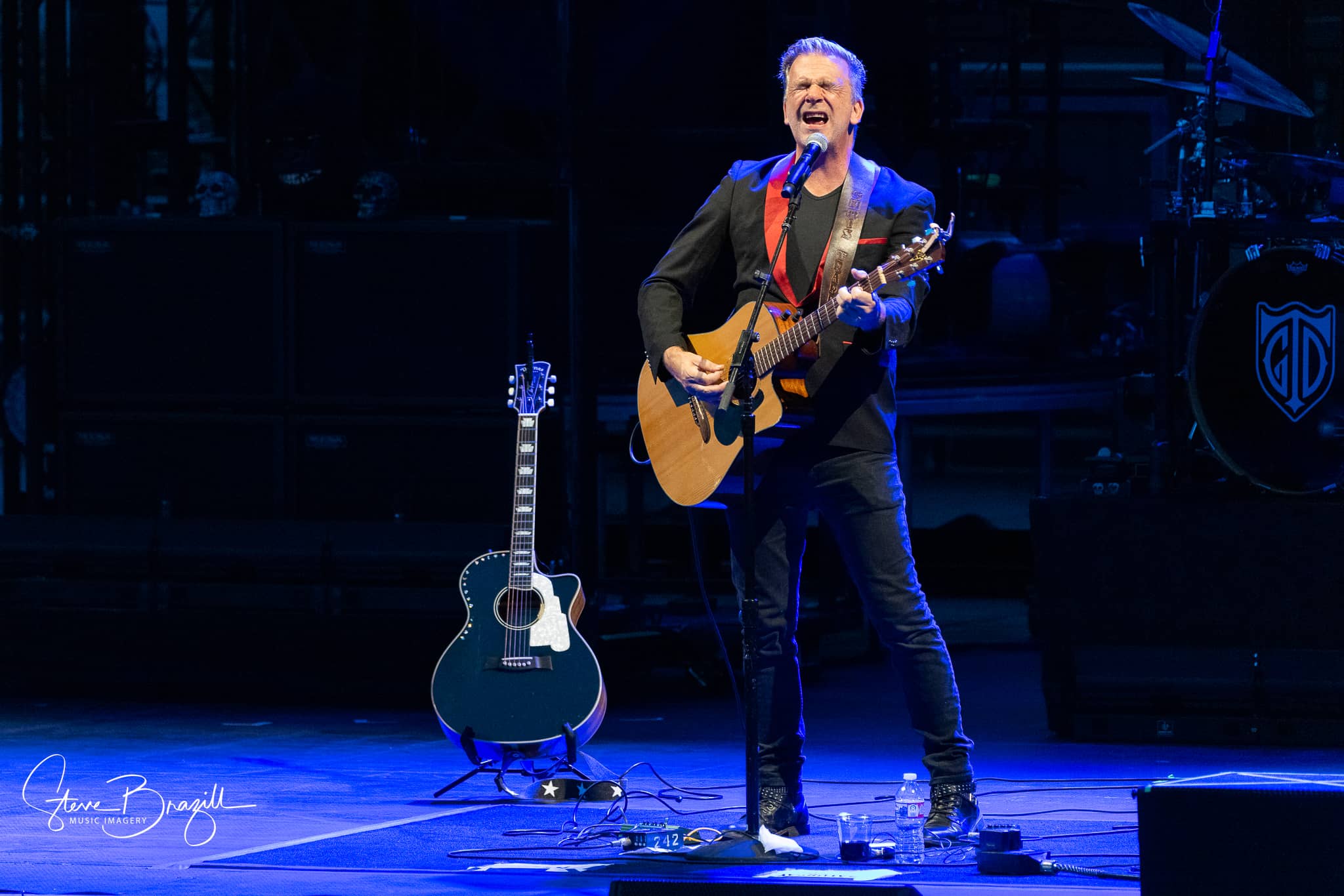 They've been in movies like "There's Something About Mary", and "The Devil Wears Prada", and on television shows like ER, and Malcolm in the Middle. Of the four song set, it's no surprise that "F%&k It" stood out, since the audience sang along with that key line. I'll definitely be checking him out again.
As usual, there is a gallery with many more photos below, and if you were at the show I'd love to hear your thoughts. Follow me online at:
Instagram: @SteveBrazill
Twitter: @SteveBrazill
Facebook: @SteveBrazillPhotography
Podcast: Behind the Shot
~ Razz
All Images Copyright 2022 Steve Brazill, All Rights Reserved.
DO NOT USE IMAGES WITHOUT PERMISSION