George Thorogood And the Destroyers are amazing live. I had been told that many times, by many different people. I think I knew they would be, I mean after all George is a legend, but when he hit the stage Tuesday night at the Fox Performing Arts Center in Riverside I was caught off guard. This guy takes the stage with such a huge smile that it is obvious he still loves to perform live. And when he plays there is an energy that kind of takes over the room. I wasn't the only one that felt it either, the crowd loved this show.
Tuesday was part of the Rock Party Tour for George and the band, and based on this show I'd say the tour is going really well. It was a great size crowd, and everyone knew every song.
Opening the show was the Harlis Sweetwater Band from Huntington Beach (Pictured above). I had not heard of them, but it seems some people there had. There were a lot of people at the bands merch table talking about how they were fans. Their Facebook page describes their sound as "Electric Blues Rock music", and I'd say that it's a perfect description. I also think they were a good fit as opener for George Thorogood. They have a great deal of energy on stage, and seem to have a lot of fun. I am really glad I was able to photograph these guys, and I almost wasn't allowed to. Usually if you have a photo pass for the headliner you are also allowed to photograph the opener, but my George Thorogood Photo Pass wasn't accepted for Harlis Sweetwater. Luckily, the folks at the Fox worked to get me a last minute approval – Thank you Amir and Jeff!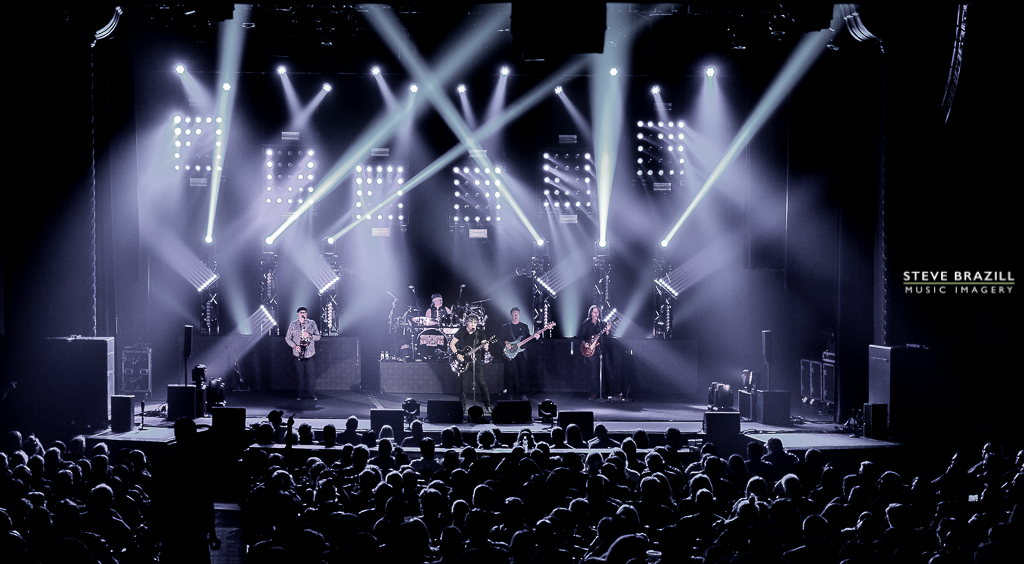 I need to mention George's attitude on stage again, because a day later it's still on mind. His smile is infectious. You can see what I mean in the second photo in this post, and it translates to the music. Hit after hit he just sounded great and brought a great fun energy to the room. Now I need to see him again.
As always, there is a gallery of images from both bands below, and if you were there leave a comment here or on Facebook letting us know your thoughts.
All images are copyright 2017 Steve Brazill. All rights reserved