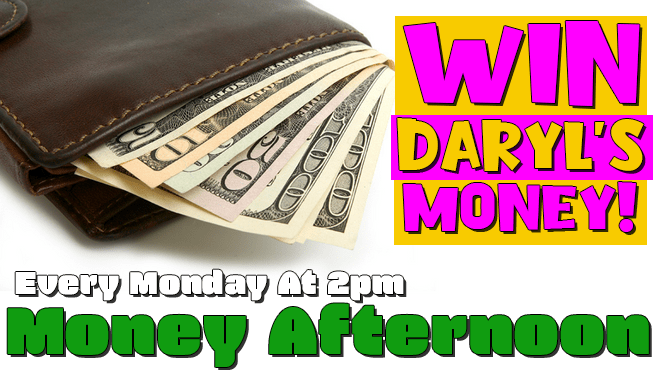 KCAL Money Afternoon! Redlands Chrysler Dodge Jeep Ram and KCAL have teamed up to give you some easy money!
Starting September 12th, Listen every Monday from 2pm-6pm for a chance to guess the amount of money Daryl has in his wallet!
HOW TO WIN:
Starting on September 12th, Daryl will host the Money Afternoon contest every Monday during his show.
Caller 15 will have the opportunity to guess the amount of money for the contest.
Entries will be taken until the correct amount is guessed.
---
LINKS:

This contest is expired.