Thanksgiving Tuesday in Redlands on 11/21
October 30 @ 8:00 am

-

November 21 @ 5:00 pm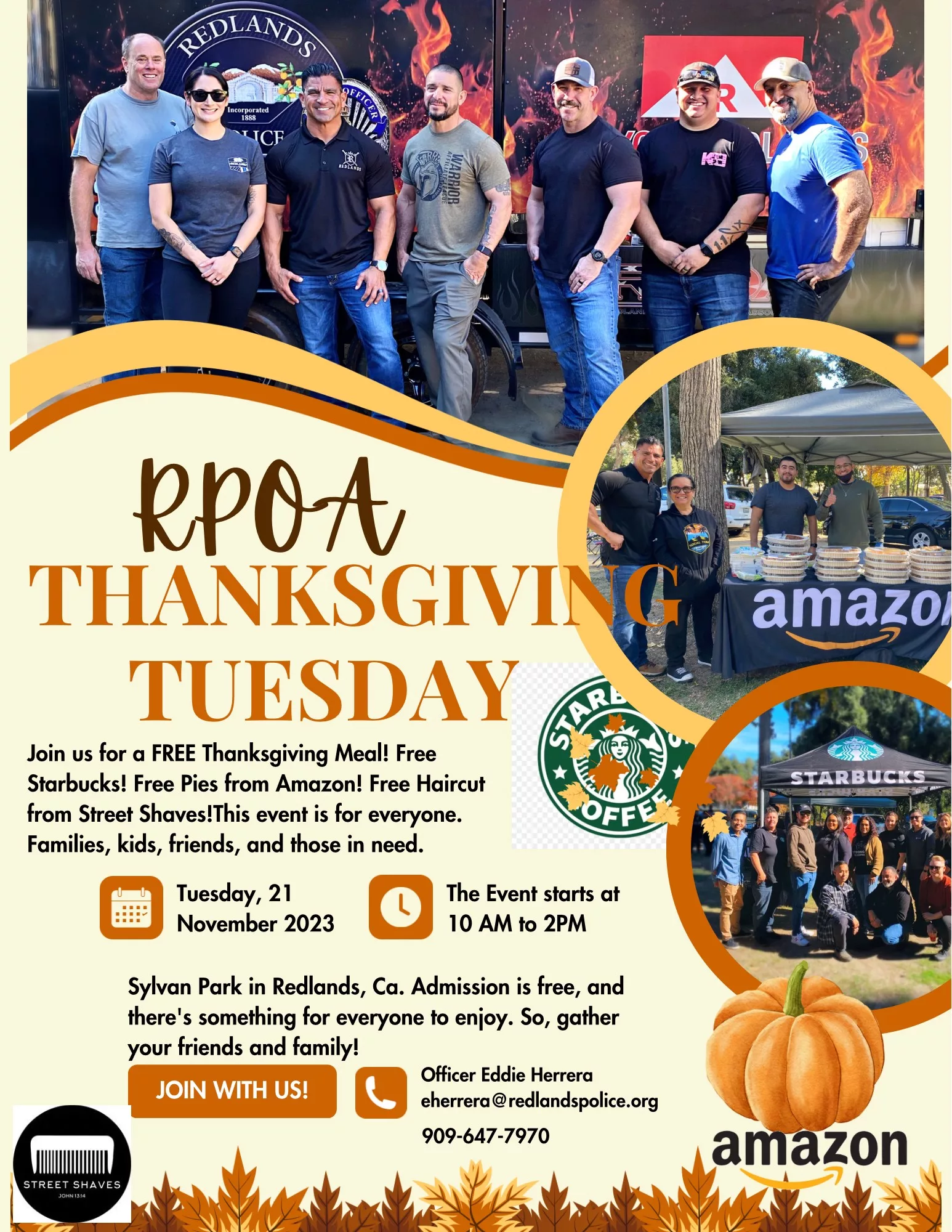 Thanksgiving can be an expensive holiday to participate in, but everyone should get the opportunity to have a lovely, turkey dinner. Several local businesses have come together to create Thanksgiving Tuesday- a free pre-thanksgiving meal for anyone and everyone (first 300 people or until we run out of food).
Stater Bros and the Redlands Police Officers Association (RPOA) donate all the main course supplies: turkey, mashed potatoes, cranberry sauce, green vegies, gravy etc. RPD officers will start cooking Monday night at Sylvan Park and will smoke about 21 turkeys.
On Tuesday morning several RPD officers arrive to start making all the side. Amazon Redlands will have a booth and will supply all the pies. Starbucks Redlands will have a booth and have coffee and tea. Everything is free. The Home Depot will have a booth with a block building kit set up for kids and there will be a face painter for kids as well. Street Shaves will be present providing free haircuts to anyone, so they look their best for Thanksgiving!
The RPD Bear Cat (swat vehicle) will be there for anyone to take photographs with.
This event is for anyone who wants to participate in a family friendly pre-thanksgiving meal.
Date: November 21, 2023
Time: 10 am to 2 pm ish
Location: Sylvan Park, near University Street side
Related Events