Soul Asylum @ The Canyon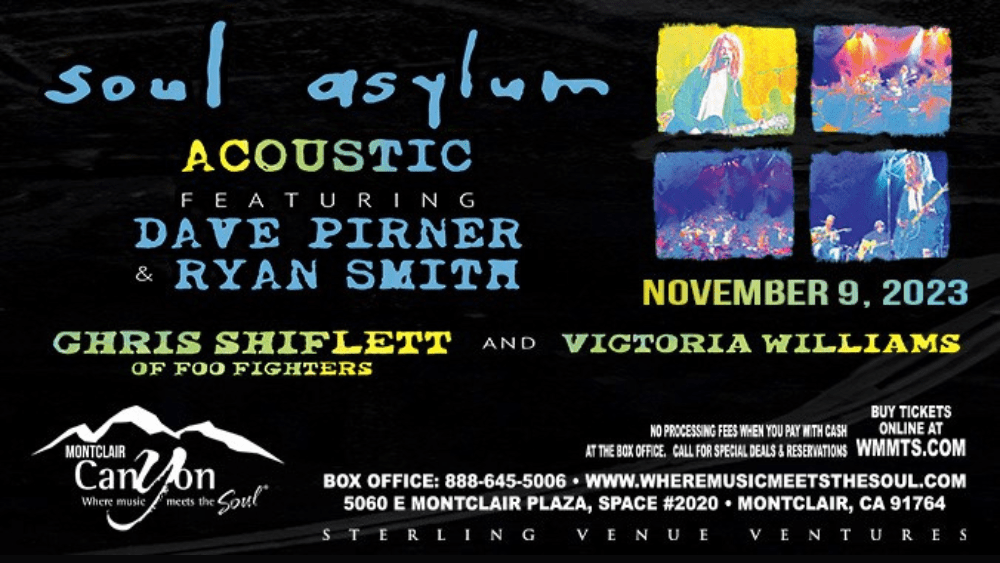 Check out Soul Asylum at the Montclair Canyon this Thursday, November 9th!
Soul Asylum is an American alternative rock band formed in 1981. They gained mainstream success in the 1990s with their hit song "Runaway Train." Known for their raw and emotional lyrics, the band has released several albums and continues to tour and perform. Their music has resonated with fans worldwide.
Tickets for this show are available HERE!
Related Events