Lit @ House Of Blues Anaheim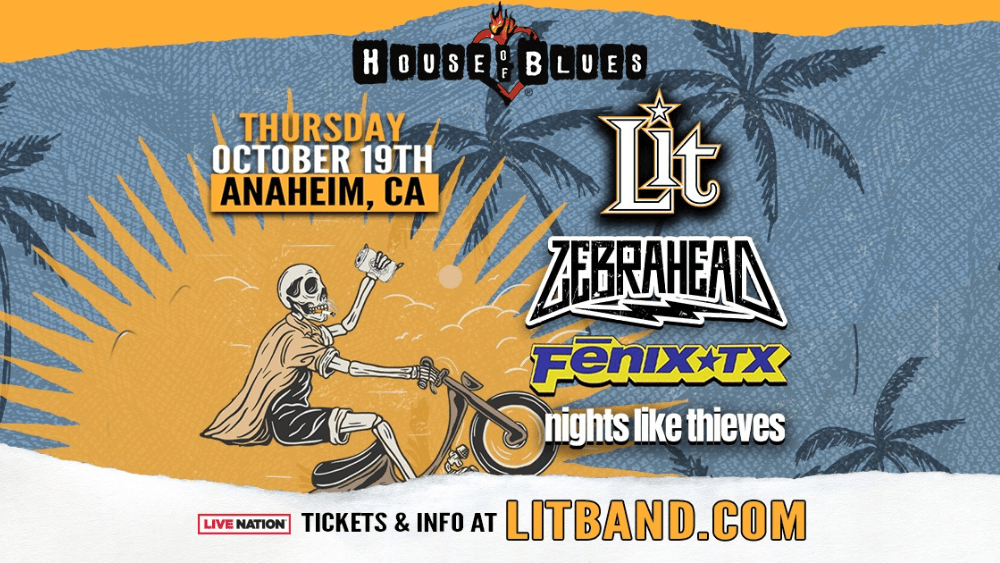 Lit is playing the House of Blues in Anaheim on Thursday, October 19th! With special guests Zebrahead, Fenix TX, and Nights Like Thieves. Lit is an American rock band formed in 1988 in Fullerton, California. Known for their energetic and catchy pop-rock sound, the band gained mainstream success in the late 1990s with their hit single "My Own Worst Enemy." Lit's music is characterized by infectious melodies, powerful guitar riffs, and relatable lyrics. Over the years, they have released several albums and toured extensively, solidifying their place in the alternative rock scene. With their high-energy performances and memorable songs, Lit continues to captivate audiences worldwide.
Tickets for this show are available HERE.
Related Events