Asking Alexandria & The HU @ The Wiltern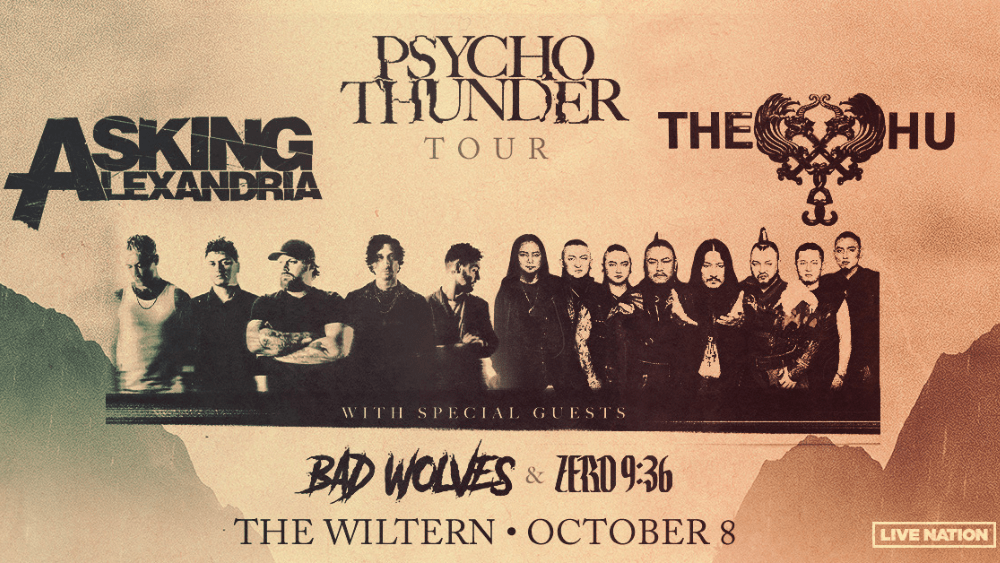 Check out the Psycho Thunder Tour coming to The Wiltern on Sunday, October 8th! Featuring Asking Alexandria, The HU, Bad Wolves and Zero 9:36. Asking Alexandria is a British metalcore band formed in 2008. They have released six studio albums and are known for their heavy sound and energetic live performances. The band has undergone several lineup changes over the years, but their music continues to resonate with fans around the world. The HU is a Mongolian folk rock band that blends traditional Mongolian throat singing with modern rock and heavy metal elements. Their unique sound has gained them a global following and they have been praised for their ability to bridge cultural divides through music.
Tickets for this show are available HERE.
Related Events