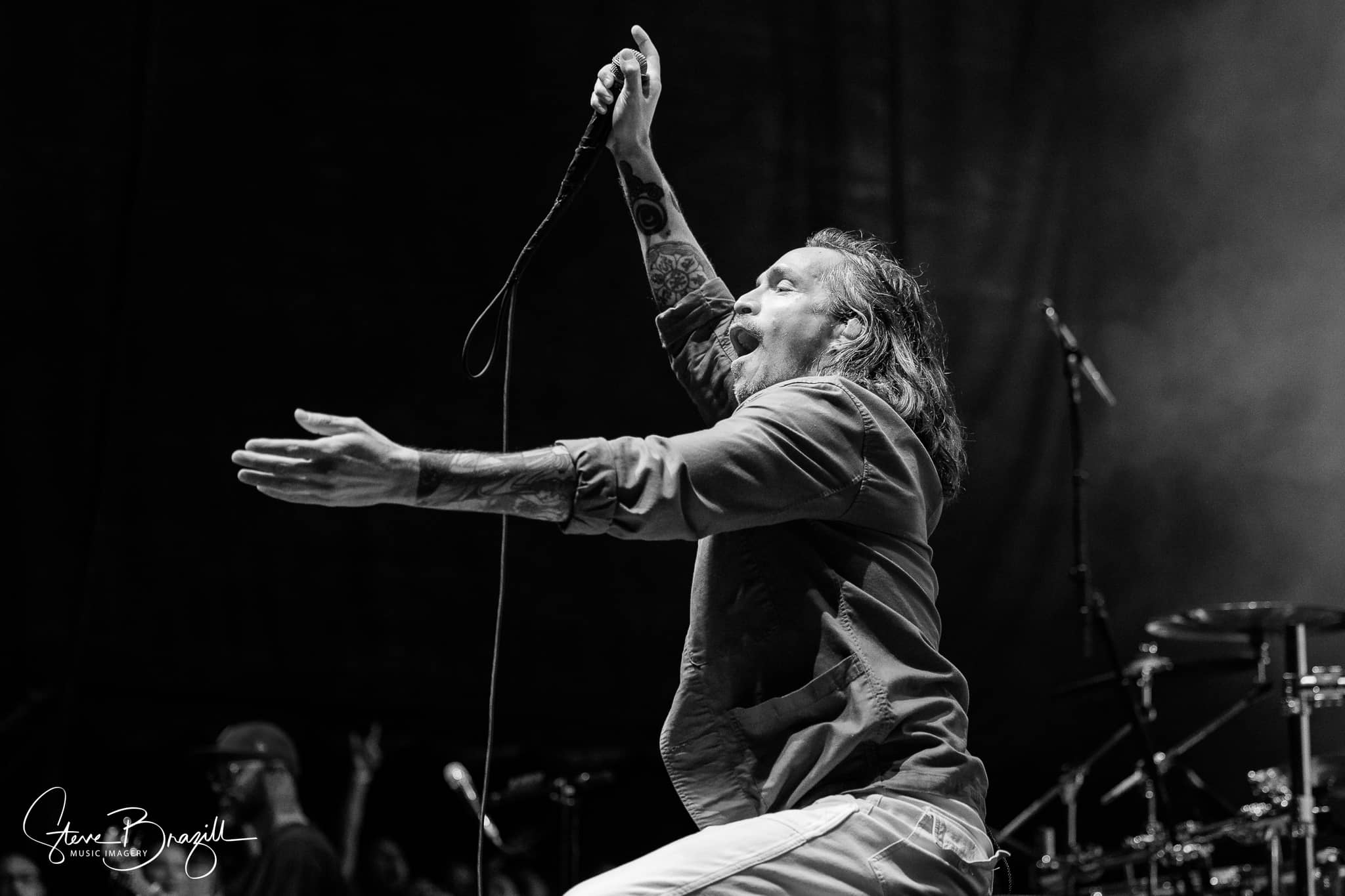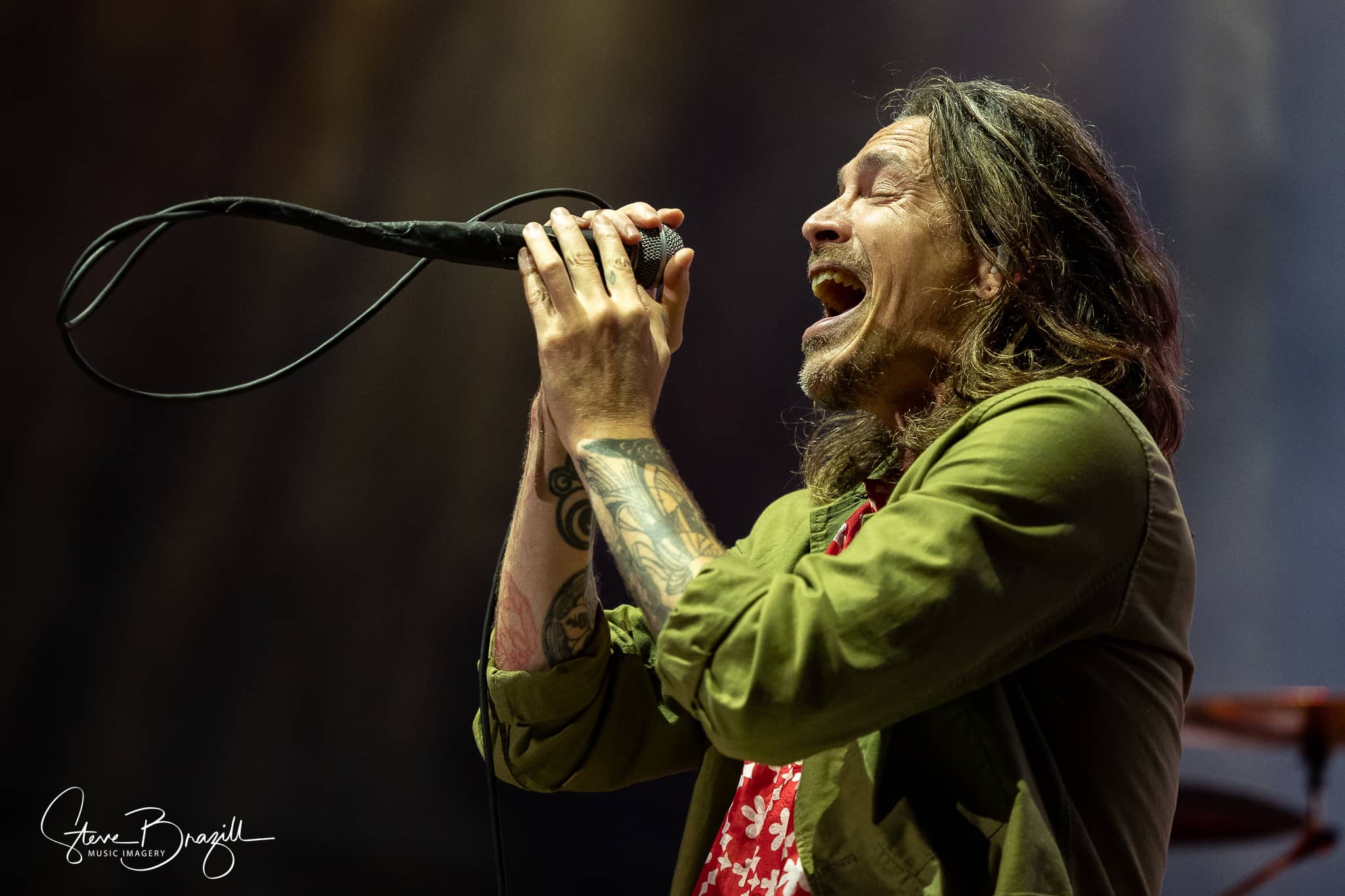 Incubus
When I heard that Incubus was coming to Fivepoint Amphitheater in Irvine I knew I had to go. I have wanted to see this band live for years, but every time they were in So Cal… I wasn't. This time it was a bucket-list show to see and photograph, and they lived up to everything I had heard… they are amazing live.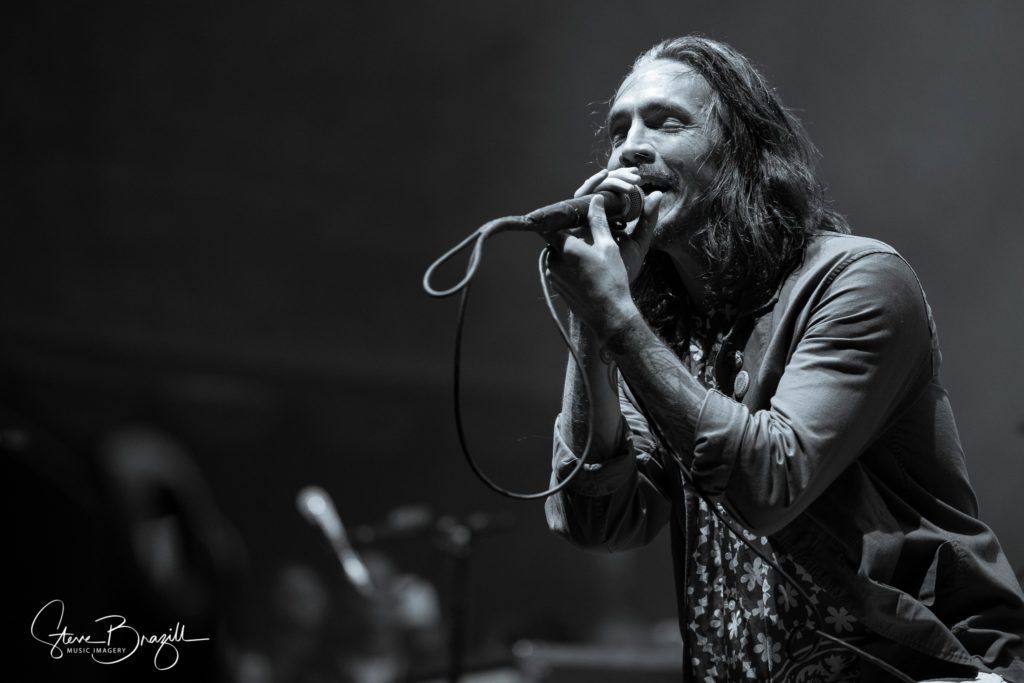 I thought I had seen Fivepoint Amphitheater full before, but I have never seen anything close to this. From the line to get in, to the areas designated as "Standing Room", the venue was packed and full of energy Saturday night to see Incubus, Sublime with Rome, and The Aquadolls.
This show was a little bit different, as vocalist Brandon Boyd (above) threw his back out earlier this month, causing the postponement of 4 shows. Luckily for us, Saturday's show went on as scheduled, albeit with Boyd seated for most of the show. Honestly, I loved it. There was an intimacy to it, something special, that made it feel like a smaller show.
Hoping Brandon feels better soon.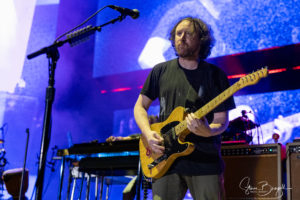 It's hard to describe how I felt about this show. I have been sitting on writing this for two days now, trying to find the right words, and I am still at a loss, but I will try…
Incubus is one of the best sounding bands you will see live, period. From the moment you started to hear "Nice to Know You" kick off, the set was chilling. Vocals that were spot on, and I'd even say perhaps the best live vocals I've heard. I know, that's a big statement, and yeah, I have seen some bands that absolutely blew me away. Still, this was a master class. I even wondered if being seated maybe changed the way Brandon delivered hit after hit. Add to that the detailed guitar work of founding member Mike Einziger (above), and you become immersed in the music.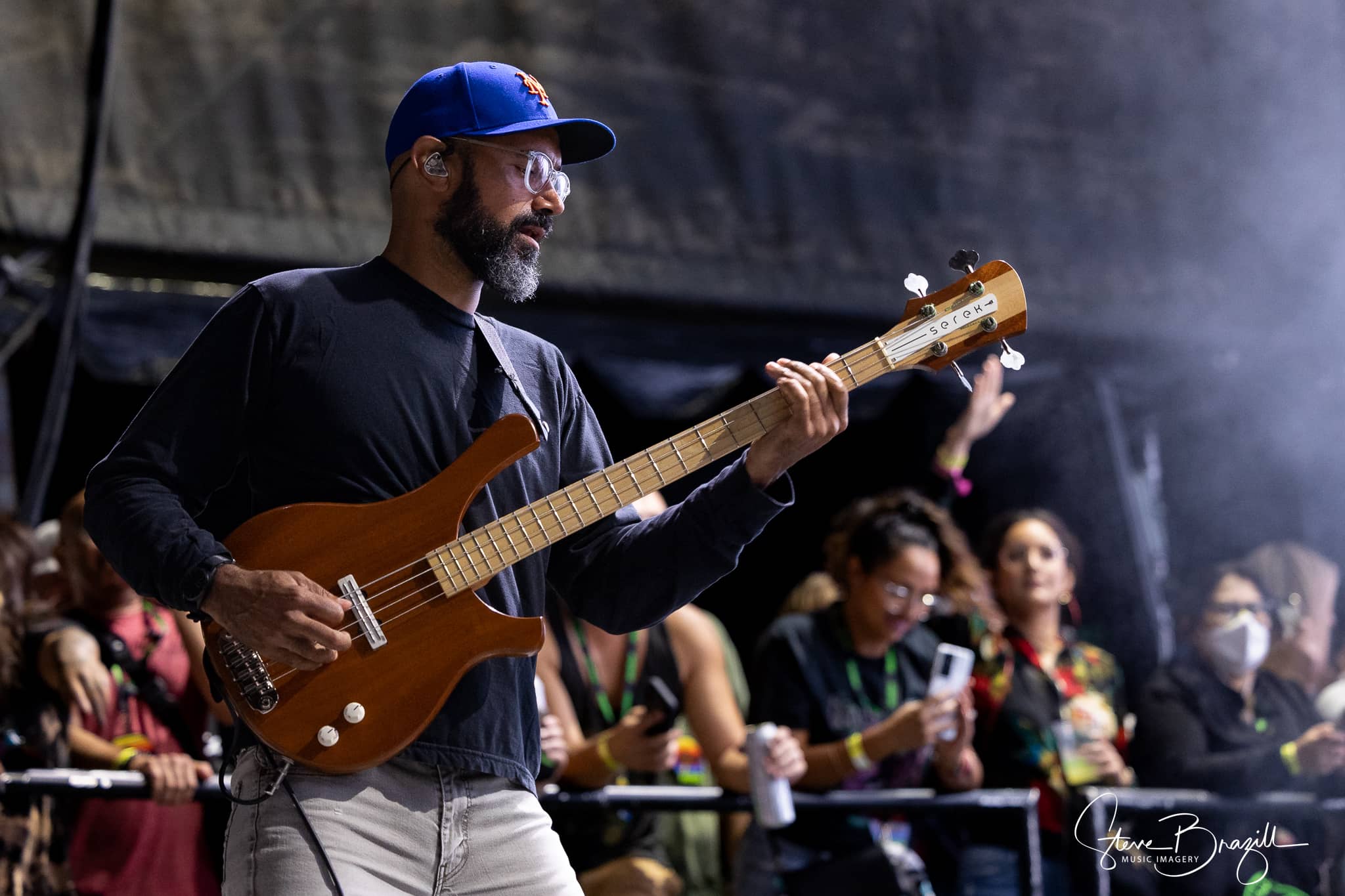 To be clear though, this band is more than the vocals and killer guitar. Ben Kenney on bass (above), together with founding member and drummer José Pasillas (below), create a sound that pulls you in. Again, it's so hard to explain the power that music, played like these musicians do, can have on you in the moment.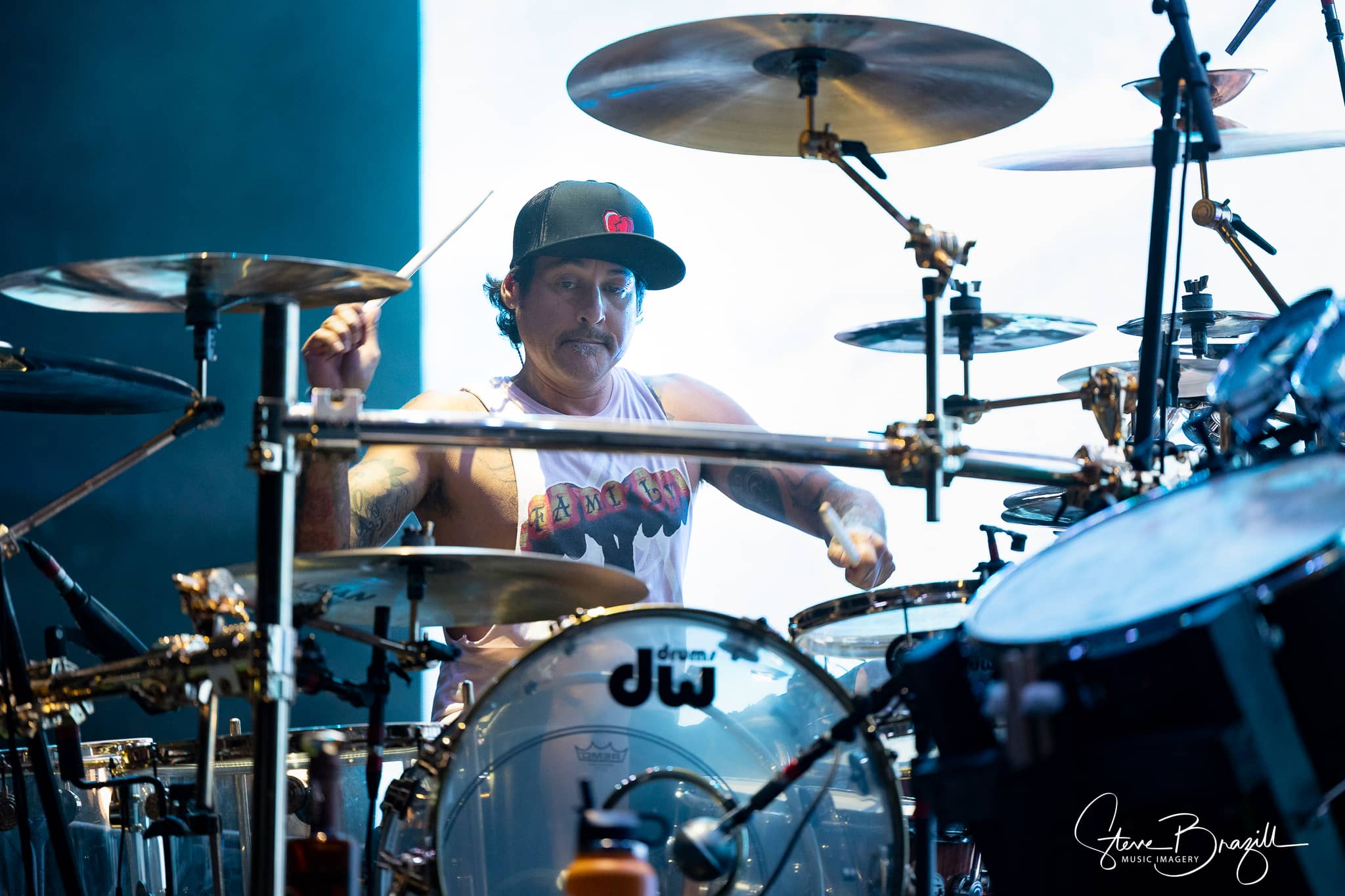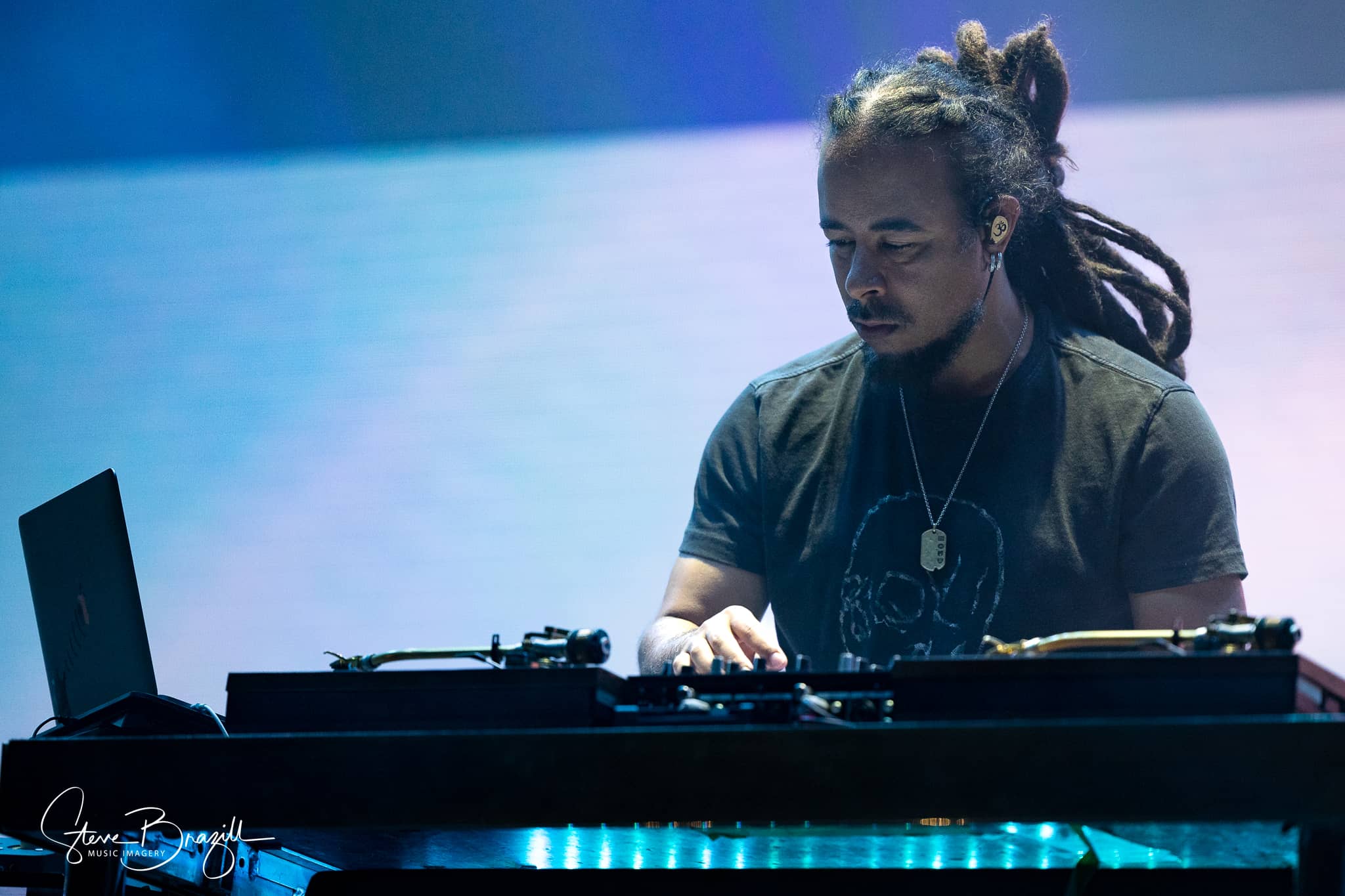 On turntables and keys is Chris Kilmore, and there is something special being added to the mix from him. Incubus is a band in the truest sense of the word. Yes, we all know the name Brandon Boyd, and for good reason since he's one of the best frontmen and song writers working today, but Incubus is the sum of all the parts. It's everything you want in a band.
Trust me on this… See. Them. Live.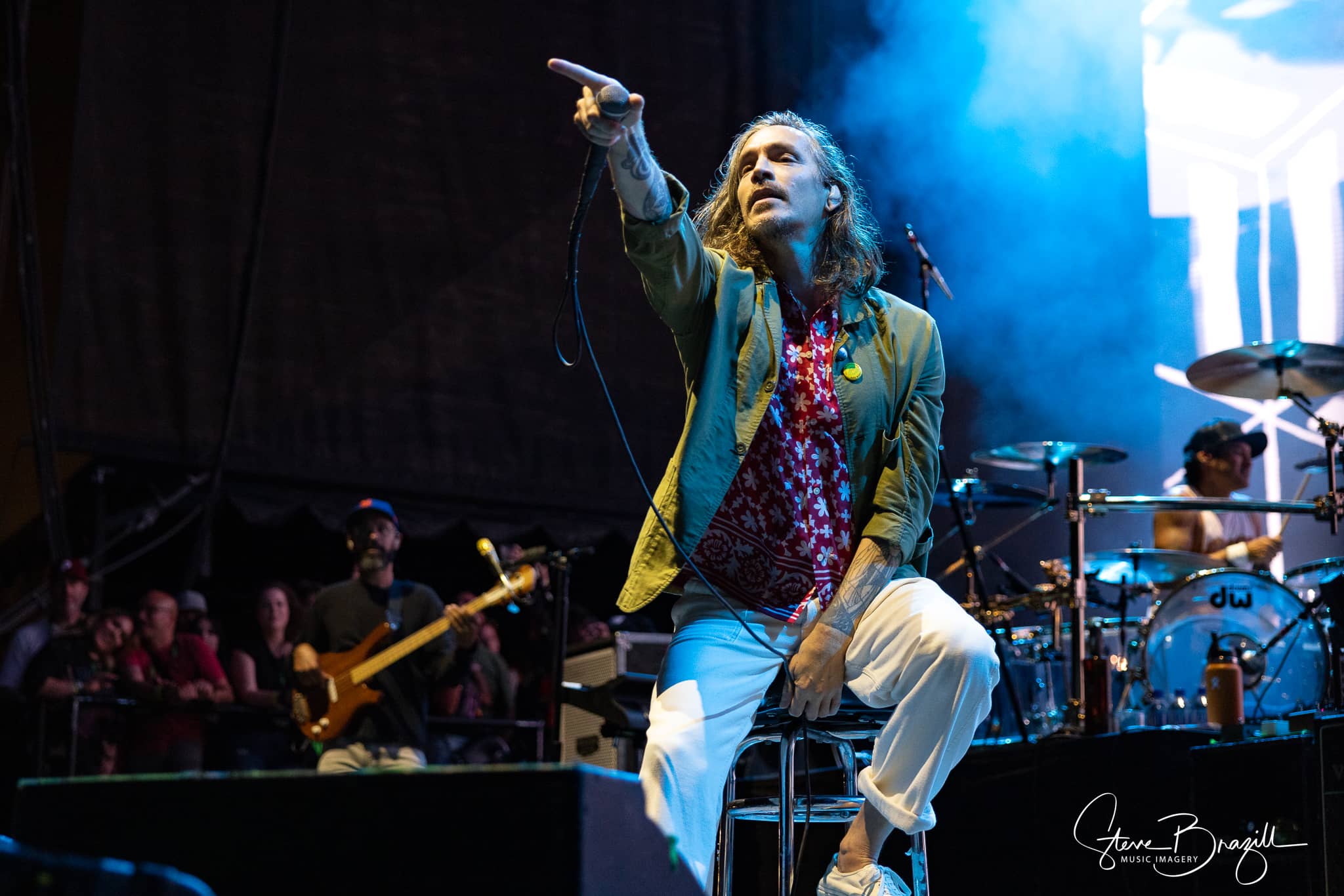 Incubus Setlist
Nice to Know You
Circles
Wish You Were Here
Anna Molly
Just a Phase
Are You In?
Sick Sad Little World
Stellar
Megalomaniac
Nowhere Fast
Mexico
Pardon Me
Karma, Come Back
Vitamin
The Warmth
Dig
Encore:
Sublime with ROME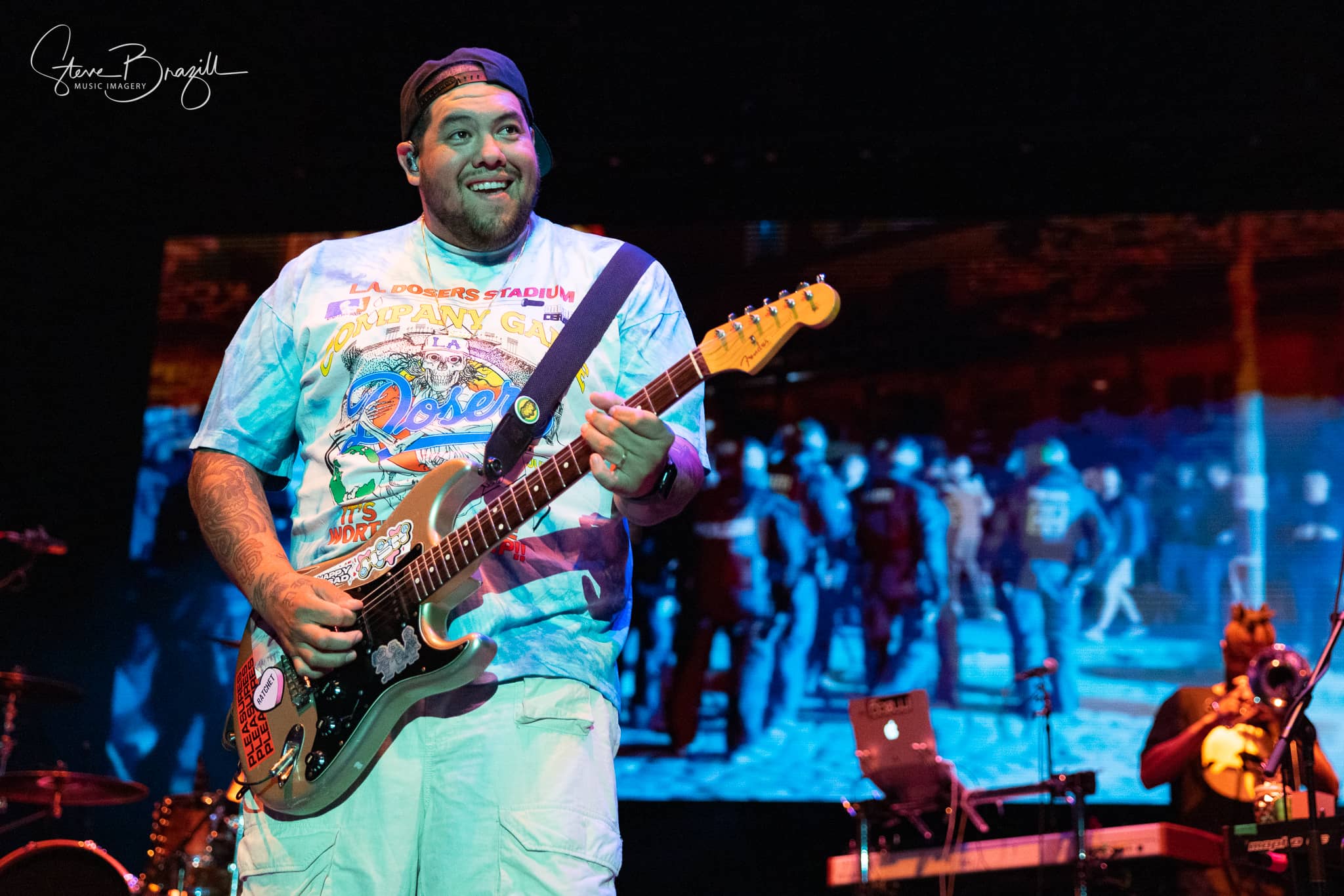 In the center slot of the night was Sublime with Rome, and I must say, their set blew me away!
Let me call out the elephant in the room… something I have had many people mention to me over the years. Rome Ramirez is not the original vocalist. OK, and that means what exactly?
Bradley Nowell, the original vocalist and guitarist, passed away way to young in 1996. His name will forever be remember by fans of Sublime, or fans of the reggae rock and ska punk genres. But that loss also introduced us to an amazingly talented artist in Rome (above). He delivers on every damn note, and just as importantly, the vibe of Sublime. He is enjoying the music and legacy of Sublime as much as we are, and you can feel it in his performance. Seriously, he's that good, and even gave a shoutout to Nowell during the show. (I'm not crying, you're crying)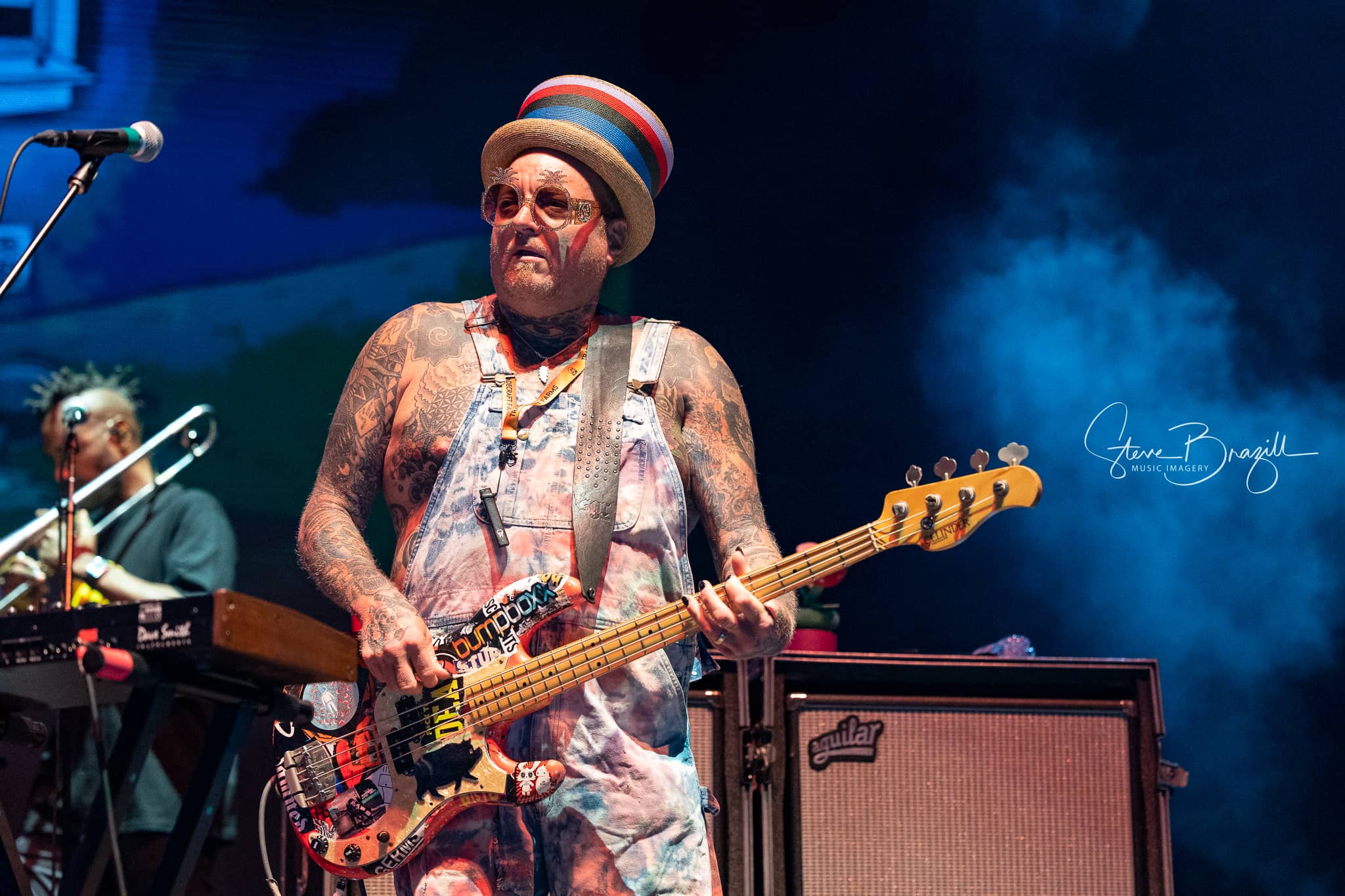 Watching original member Eric Wilson on bass (above) and keys was so fun. It's like Elton John meets Ska, meets… something else that nobody knows. Watching the guy that created every one of those famous bass licks gave me chills. So cool.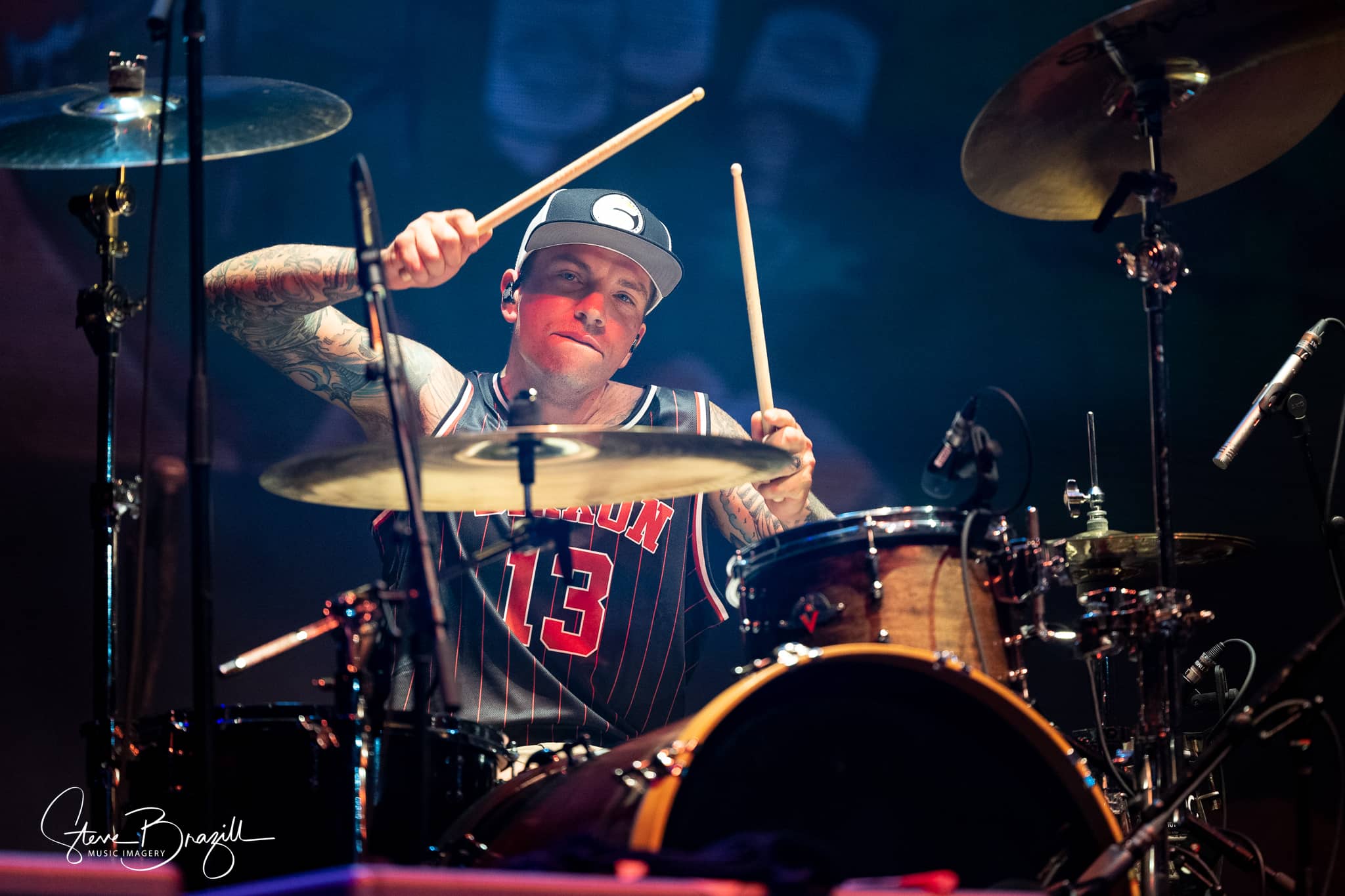 On drums is Carlos Verdugo (above), and he was in the groove. Even his movement and body rhythm drew you in. And then you have the great Gabriel McNair on keyboards and trombone. Gabriel has played with No Doubt, Smashing Pumpkins, Green Day, and Lenny Kravitz, to name a few.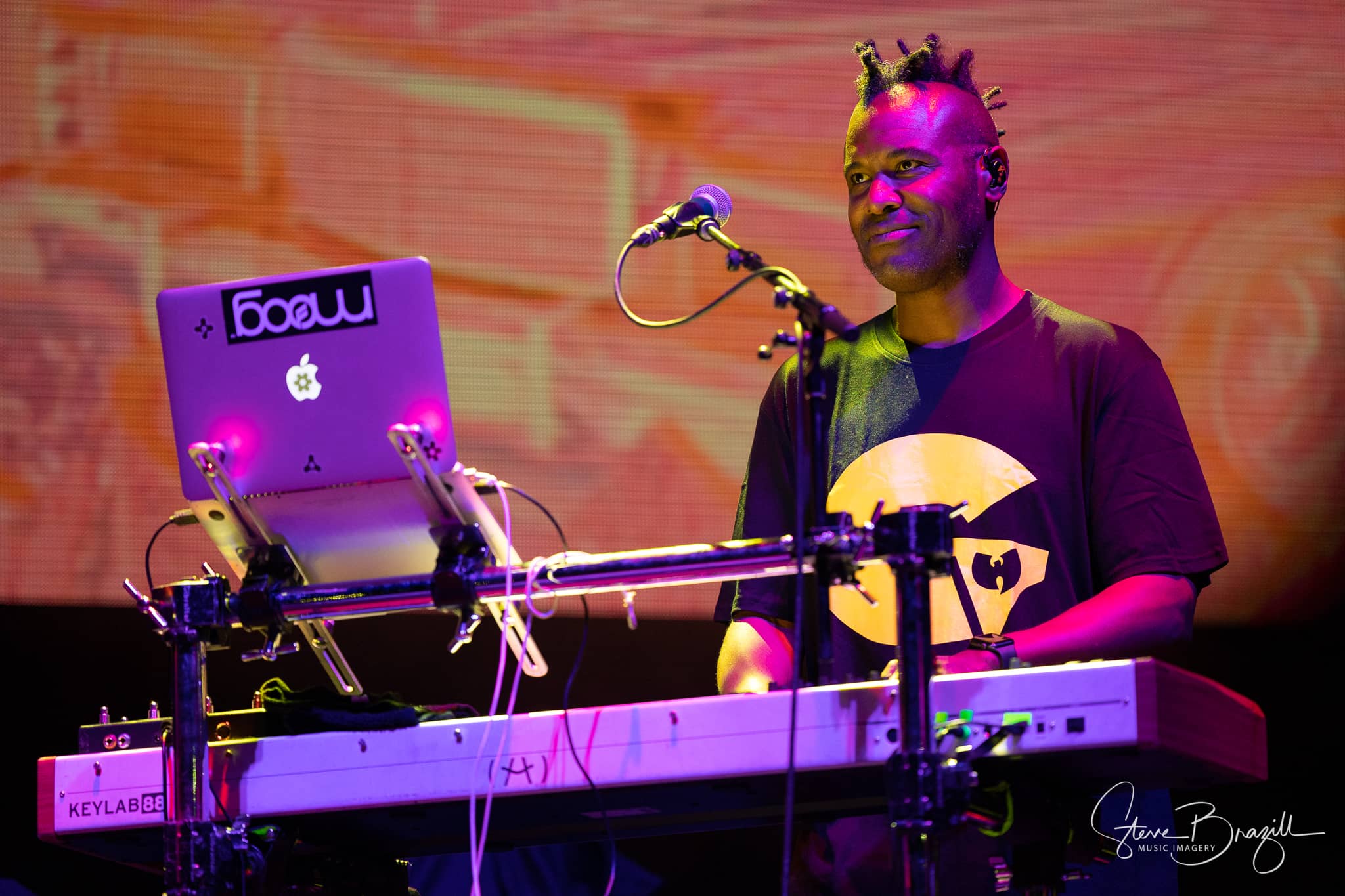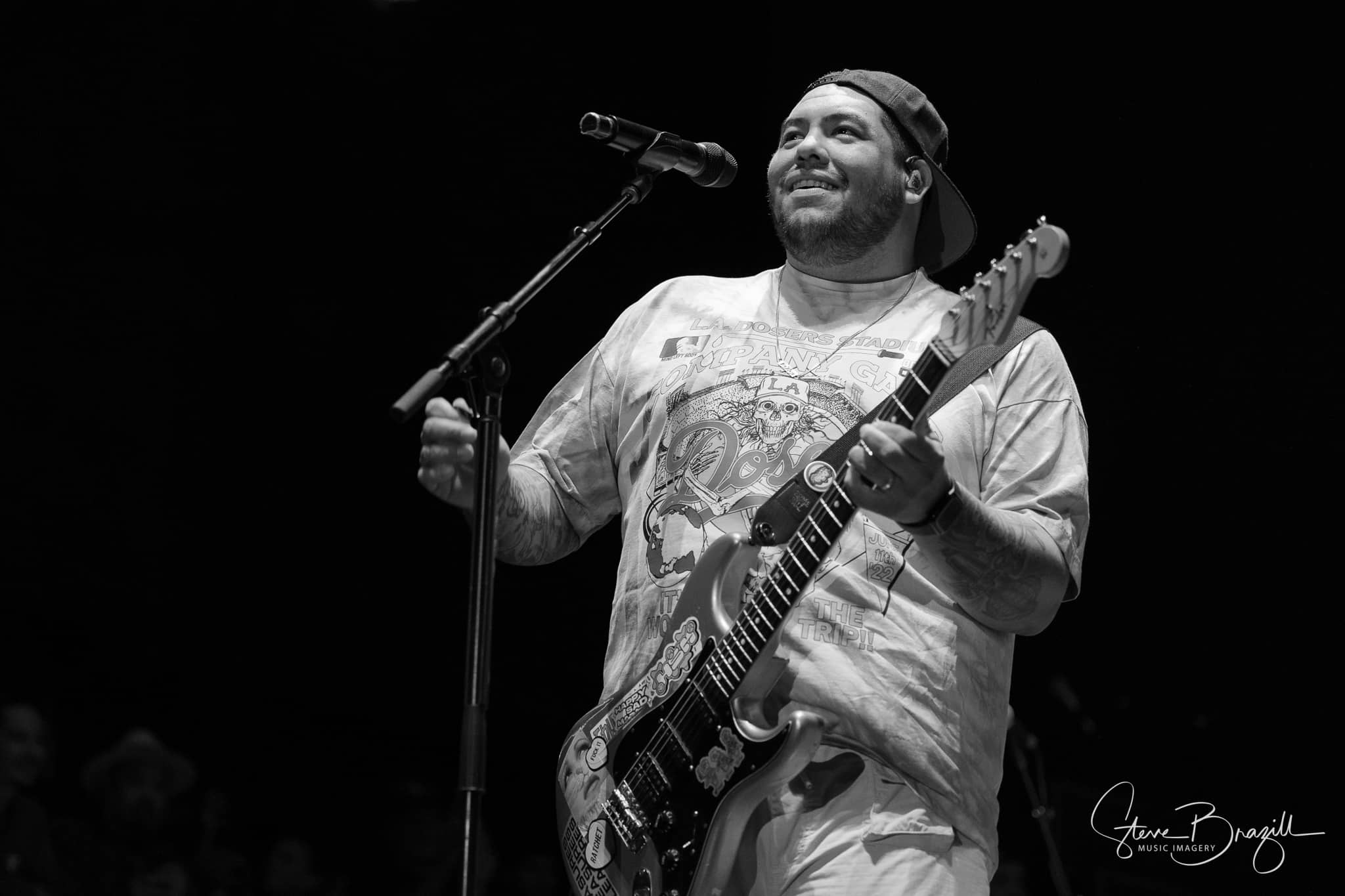 Starting off with "April 29, 1992 (Miami)", and running through an 11 song setlist that included all the hits from "Badfish" and "Doin' Time", to "Pawn Shop", Sublime with Rome brought the house down Saturday night.
The Aquadolls
Kicking off the night was La Mirada's The Aquadolls, a band I was not aware of before this weekend. They brand themselves as "Mermaid Rock", and while I am not quite sure what that means, they sounded great. They even included a cover of the GoGo's "Vacation" in the set.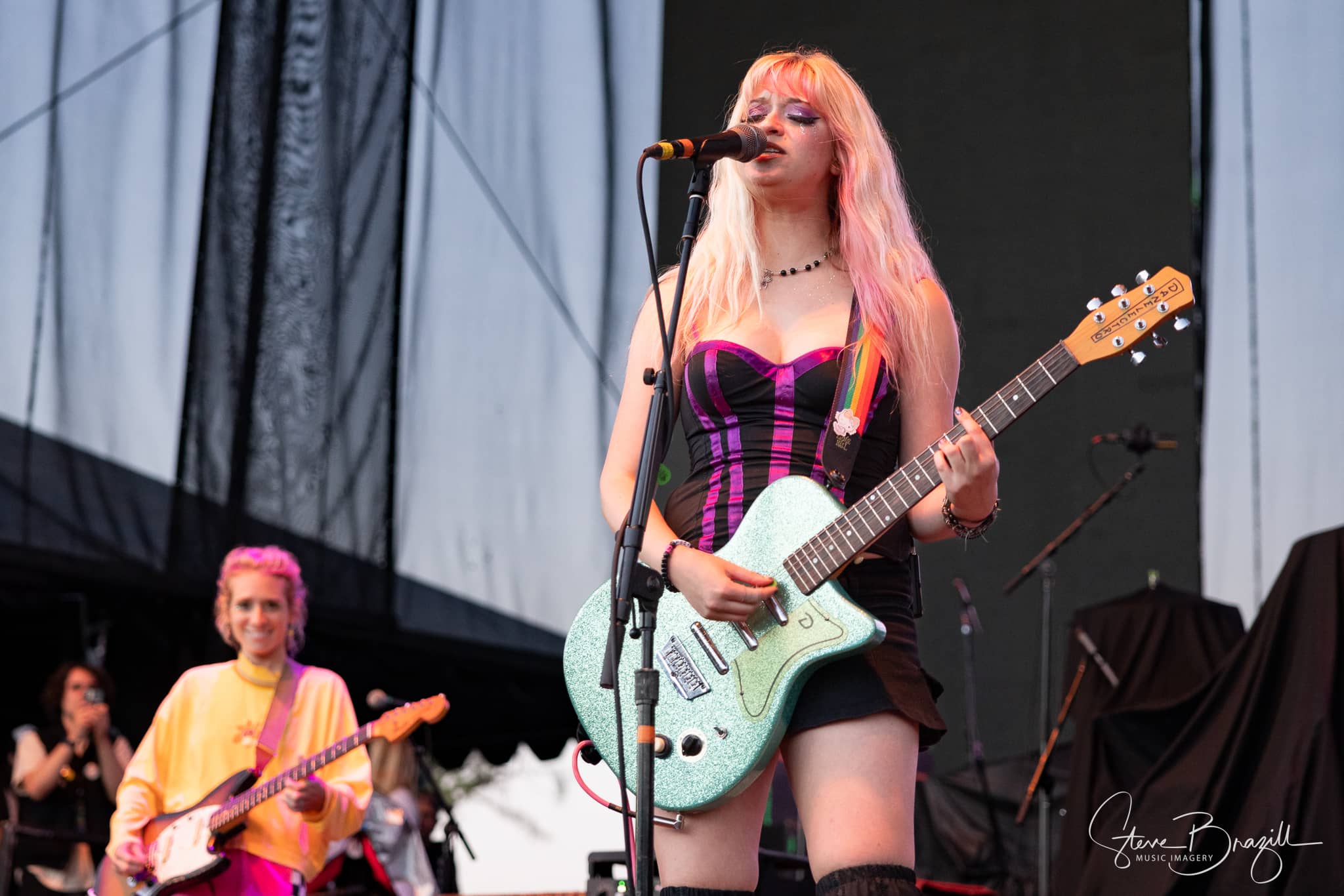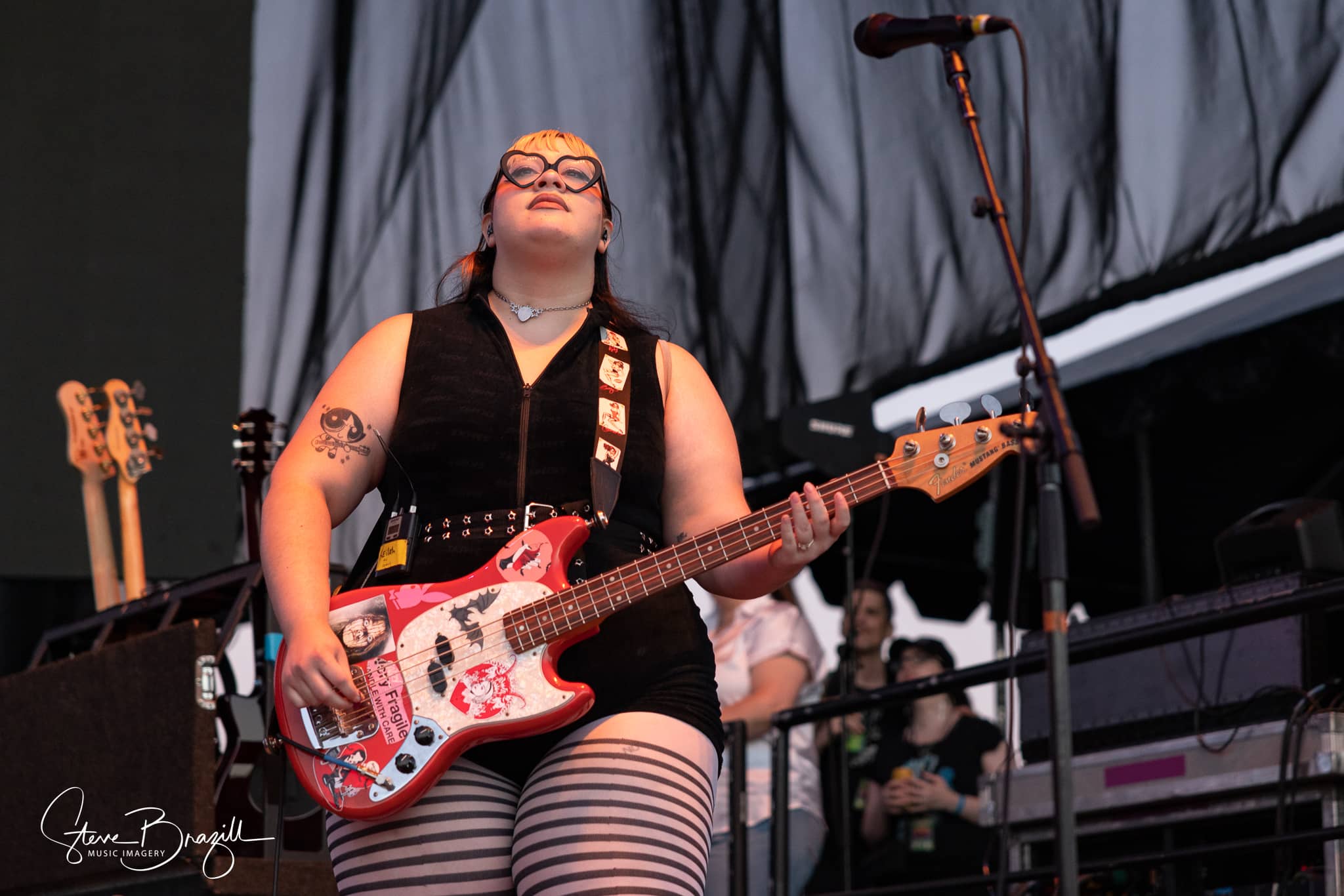 Rounding out the band is bassist Keilah Nina (above) and drummer Jacqueline Proctor (below). Their set was kind of infectious. A great way to open a show.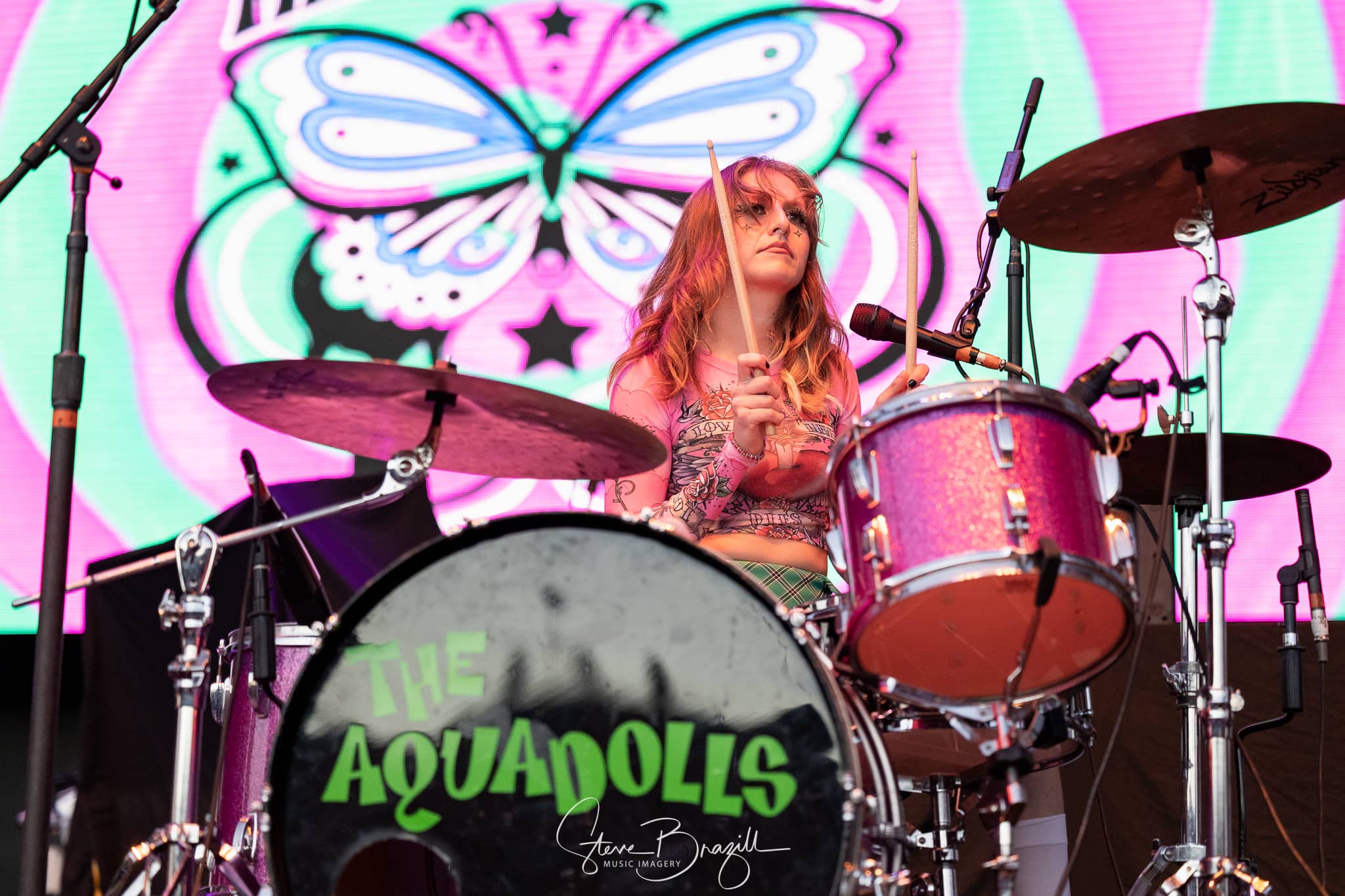 Also joining the three main band members for this leg of the tour was Sarah Greenwell (below), and I could tell she was enjoying herself. That smile never left her face.
I have to say that while I really enjoyed The Aquadolls set overall, and would suggest seeing them, the energy felt missing. Maybe it was just this show, or I suppose it could have been me, but based on their sound I expected more on the energy side of things.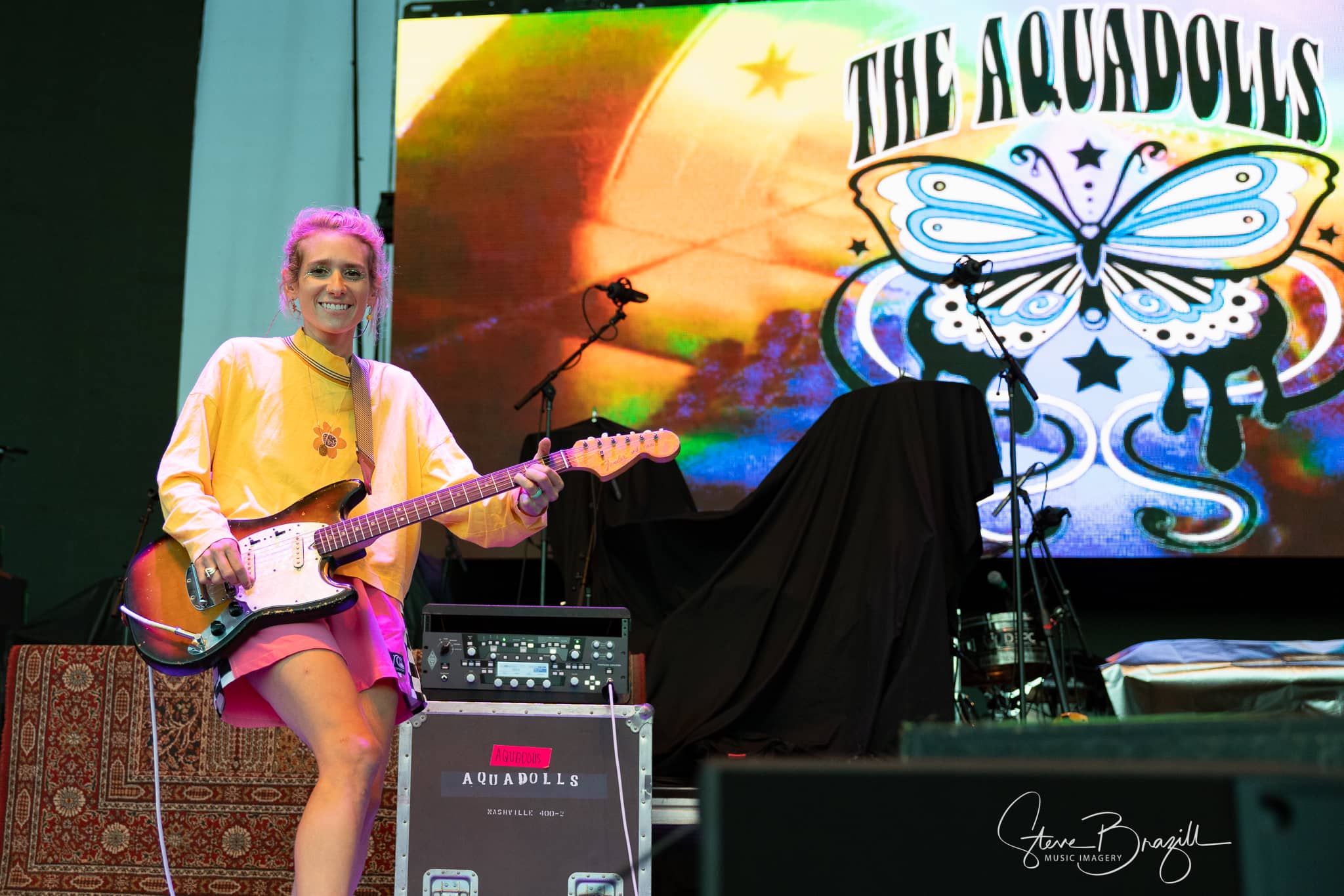 The takeaway here is that this tour, this combination of sights, sounds, and diehard fans, is not to be missed. Check for a tour date near you.
As usual, there is a gallery with many more photos below, and if you were at the show I'd love to hear your thoughts. Follow me online at:
Instagram: @SteveBrazill Twitter: @SteveBrazill Facebook: @SteveBrazillPhotography Podcast: Behind the Shot
~ Razz
All Images Copyright 2022 Steve Brazill, All Rights Reserved.
DO NOT USE IMAGES WITHOUT PERMISSION