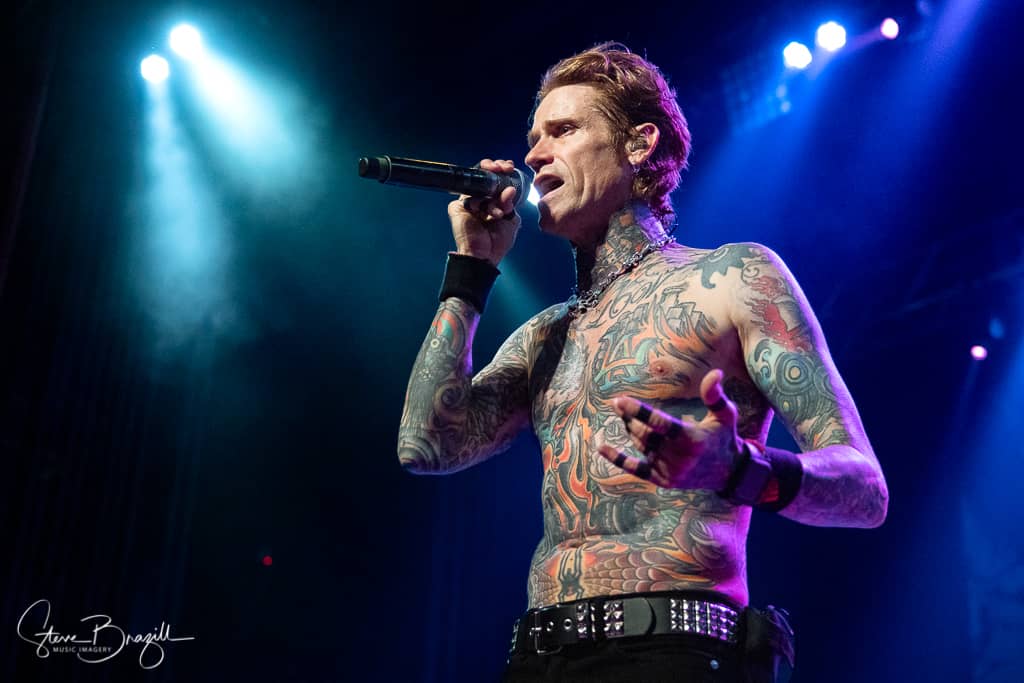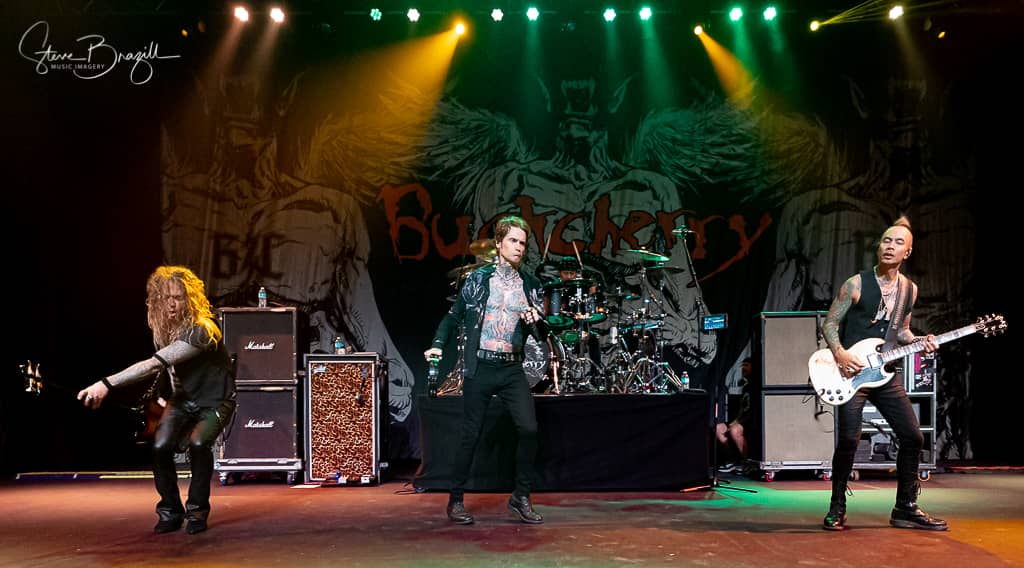 I have waited an extra day to write this post because Friday night's show at the RMA was unusual, and I wanted to have time to really think about it. If you were there, you'll know what I mean.
One of my favorite bands to photograph is Buckcherry, and they brought the Hellbound tour to the I.E Friday, along with Adelitas Way and American Mile.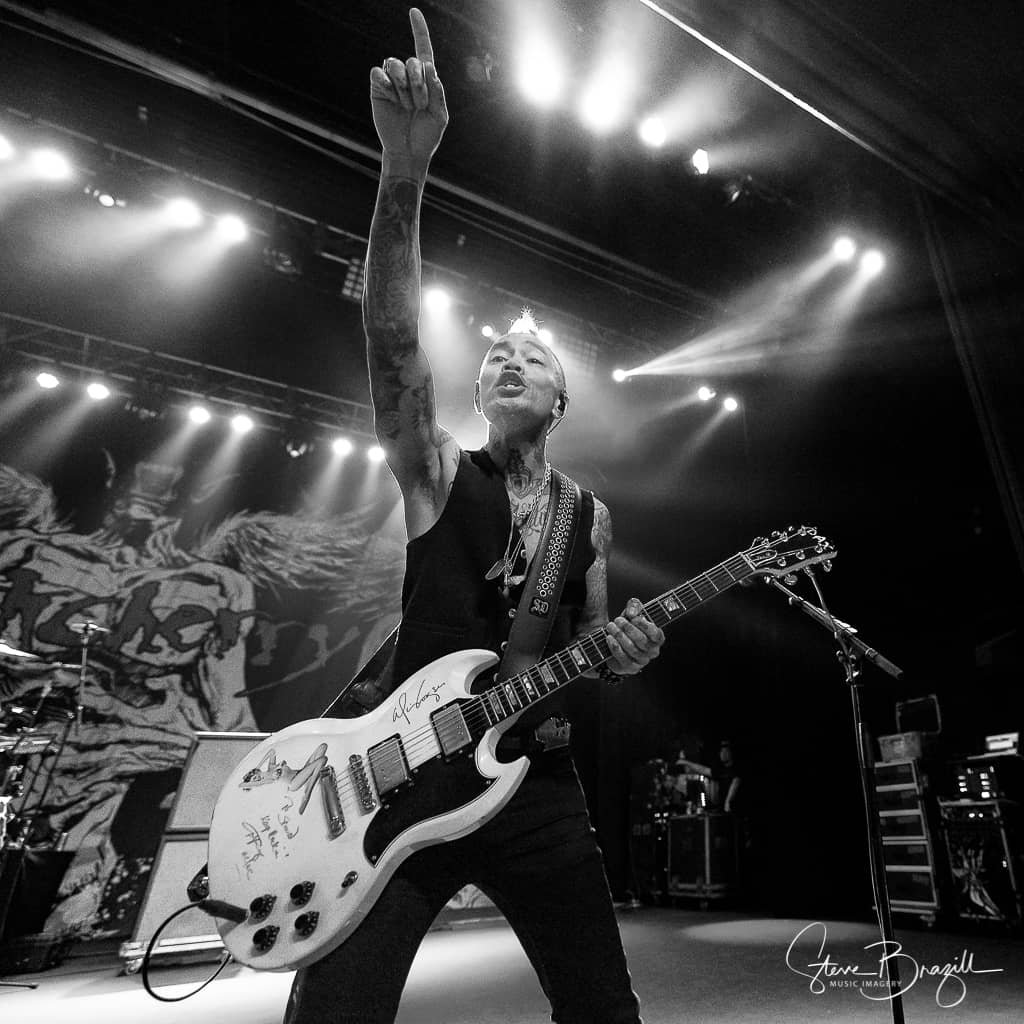 I have photographed Buckcherry 3 or 4 times over the last 10 years, and vocalist Josh Todd (pictured below) is one of the best frontmen you'll see live, and I could photograph Stevie D (picture above) every damn day. Add to those two, guitarist Billy Rowe, drummer Francis Ruiz, and bassist Kelly LeMieux and you are in for a treat. Friday was a perfect example of the reason I love photographing these guys. From the first note they sounded fantastic, but Josh Todd was clearly fighting through not feeling well. Whatever it was had him seemingly coughing between lines, and all I could think was how hard it has to be to do what he does, day in and day out, even when you're sick.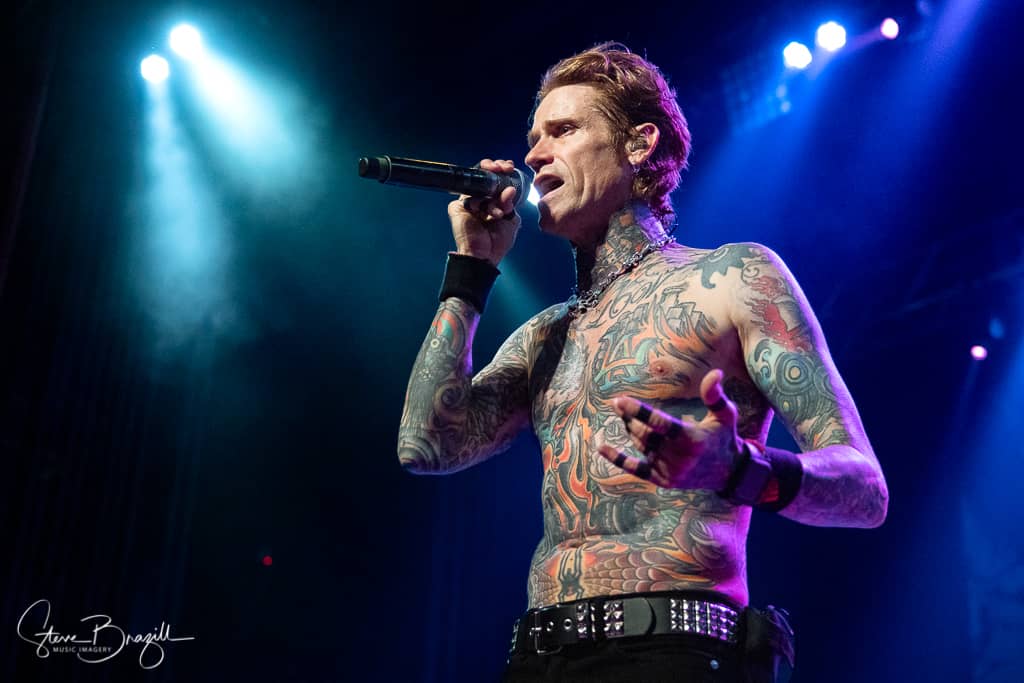 After kicking the set off with "54321", the setlist showed "So Hott" being next song. I don't think they played it, but I will be honest… I am not sure. Let me explain. After what I believe was the first song Josh said that they would playing "Crazy Bitch" and then be done. He apologized to the crowd, but said that he needed to get better. At that point they went into an extended version of "Crazy Bitch', which was supposed to be the next to the last song of the night, and then they left the stage.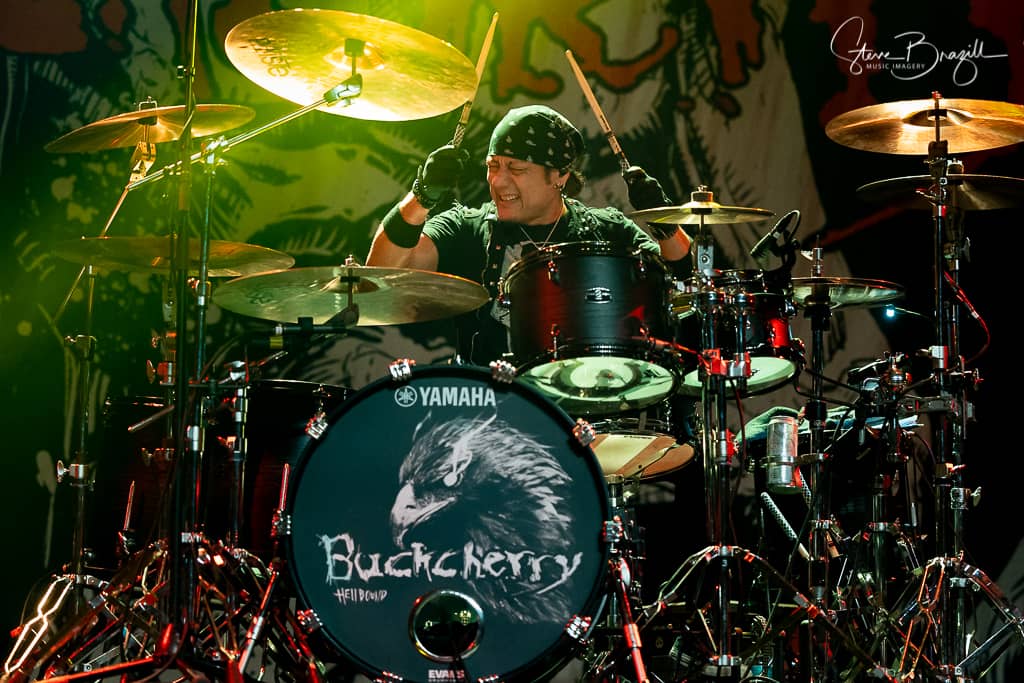 That's when I looked at the other photographer that was shooting with me, and asked security if that was 2 or 3 songs – we only get to photograph during the first 3, and I wasn't sure about that second one. The security guy said it was only the second song, but the other photographer reminded me what Todd had said about finishing with Crazy Bitch. About that time, the lights came up.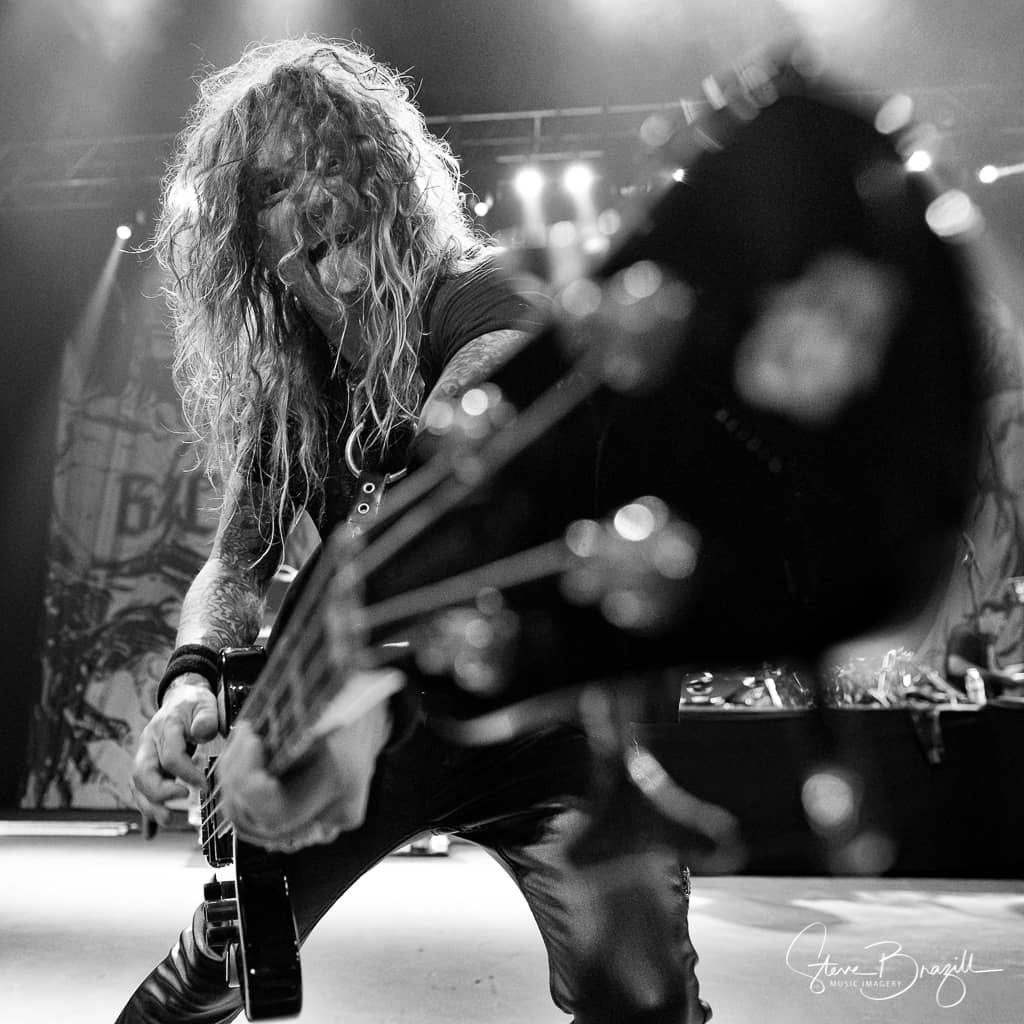 As soon as they were done, I wished there was a way to to talk to Josh and the band to say thank you, that we understand, and that's part of the reason I have waited to post these shots. I have to mention what happened, but I wanted to be sure to say my thoughts clearly, so here we go… I am sure some fans that were there were disappointed with the set being cut short, and I get that, but I see the whole thing differently.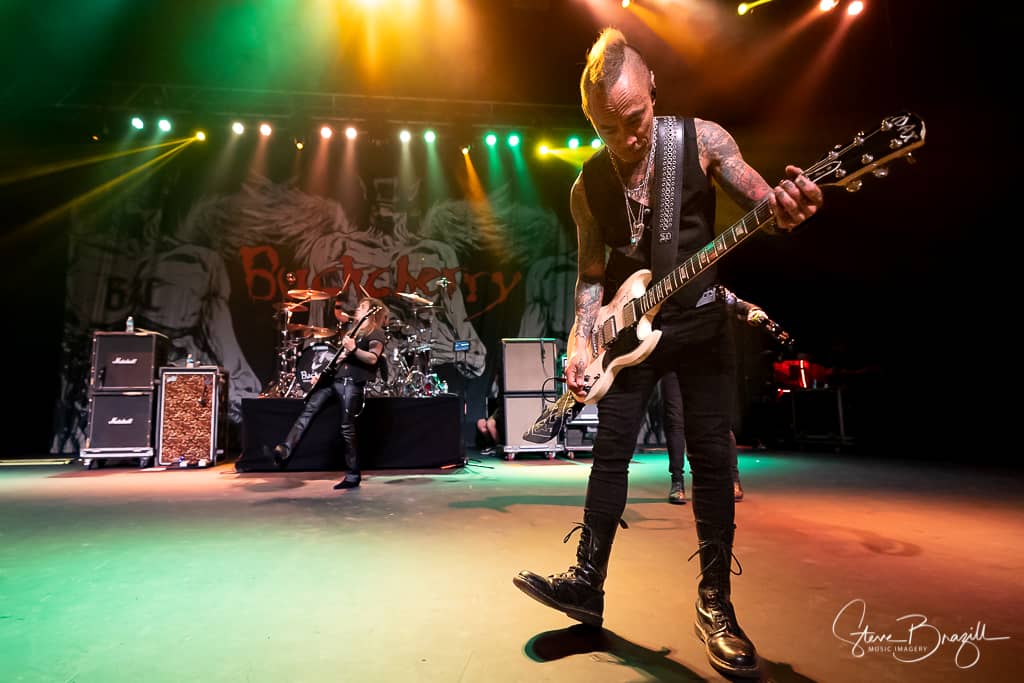 Josh Todd may be one of the hardest working vocalists I have seen. He took the stage when he wasn't feeling well, and he tried to put on a performance for the fans. This is a band, and person, that clearly cares about the fans. I am not sure I would have even attempted it, but he gave it his all for 20 min, before realizing that he just couldn't pull it off. That is being a pro. I have so much respect for these guys, and what they do.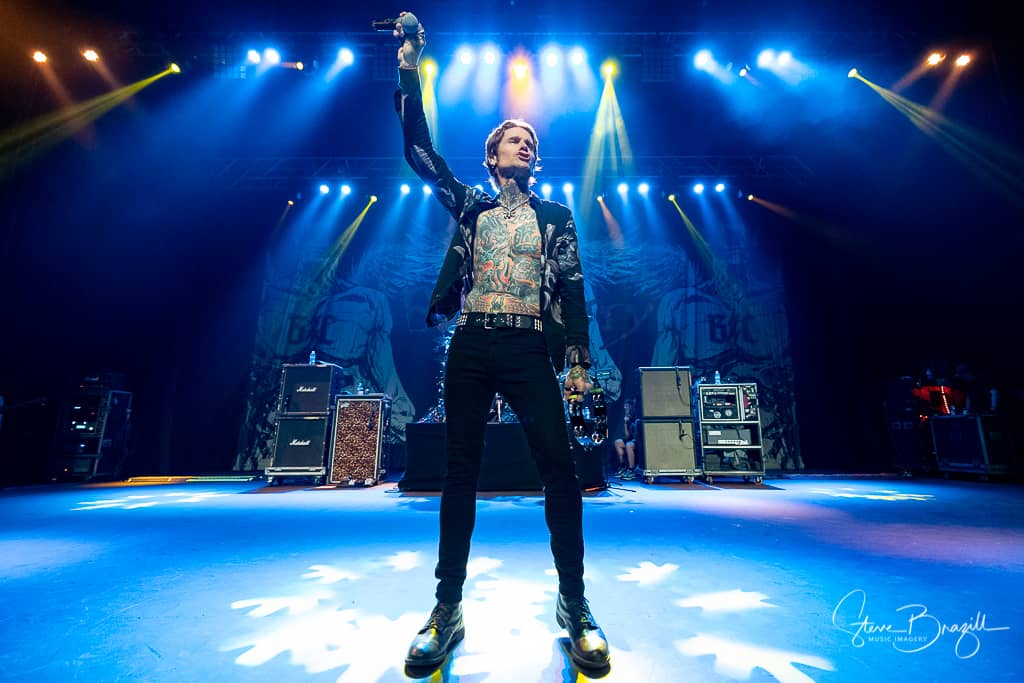 I wish Todd a speedy recovery, and loved every minute of the time we got to enjoy this band. Buckcherry is the definition of a hard working band, and I wish I could thank them in person. Since I can't, I'll say it in photos in the gallery below.
Adelitas Way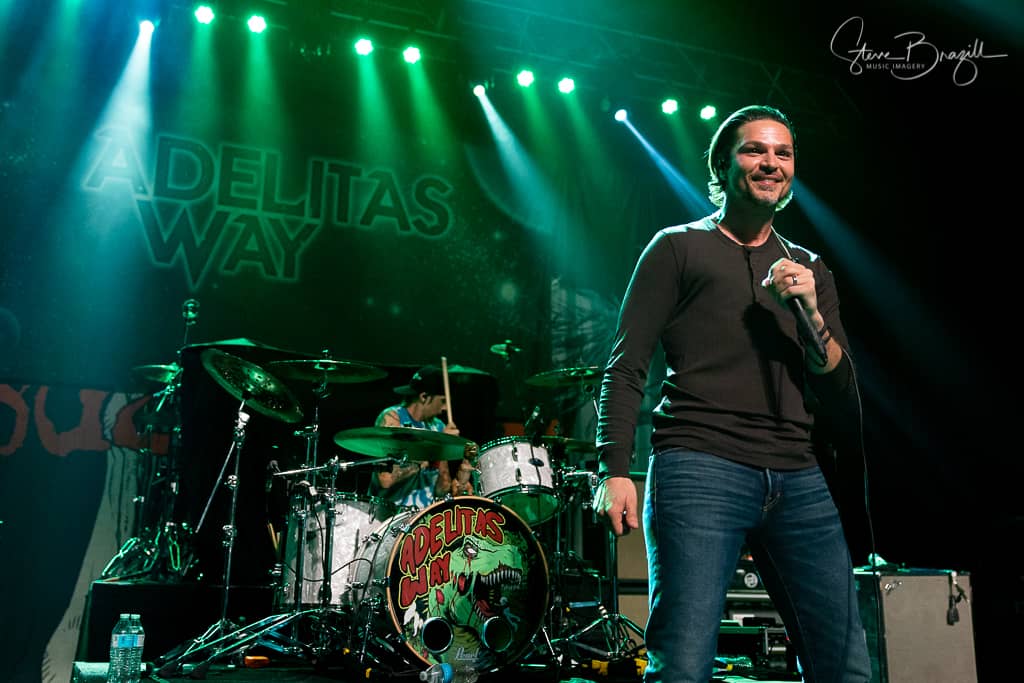 I had not seen Adelitas Way before, but Mike Z had told me great things, and they lived up to his hype. Rick DeJesus (pictured above) is another one of those vocalists that grabs you the minute he hits the stage. His voice is amazing, and his smile makes you feel at home.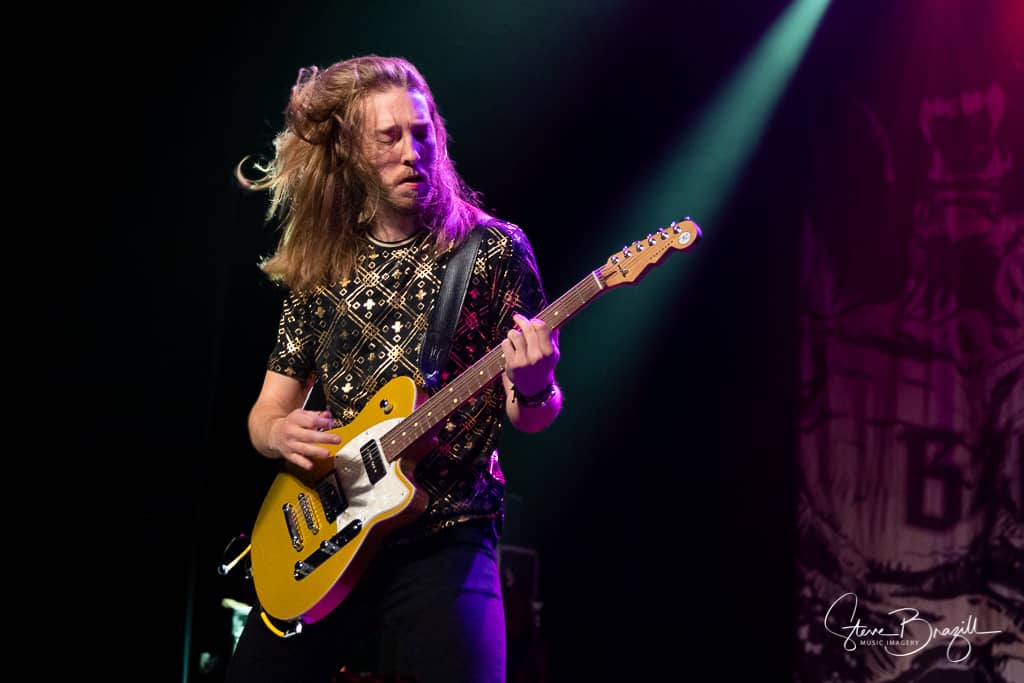 This whole band is fantastic live. Along with Rick, guitarist Tavis Stanley (above) is fantastic, and the combo of drummer Trevor "Tre" Stafford (below) and bassist Andrew Cushing (second shot below) make for a super tight sound.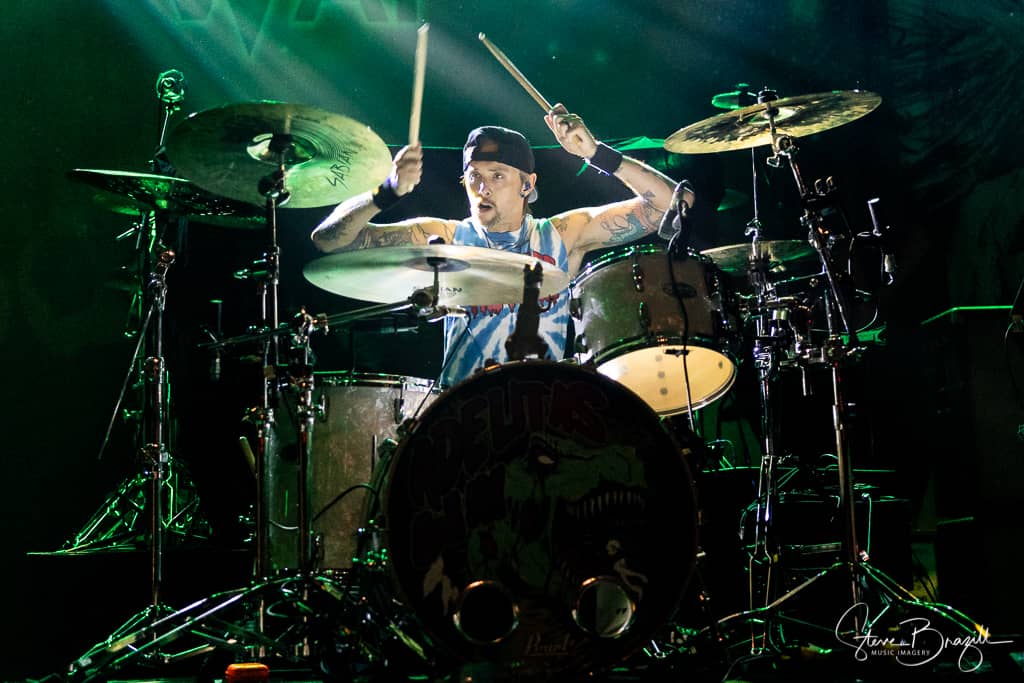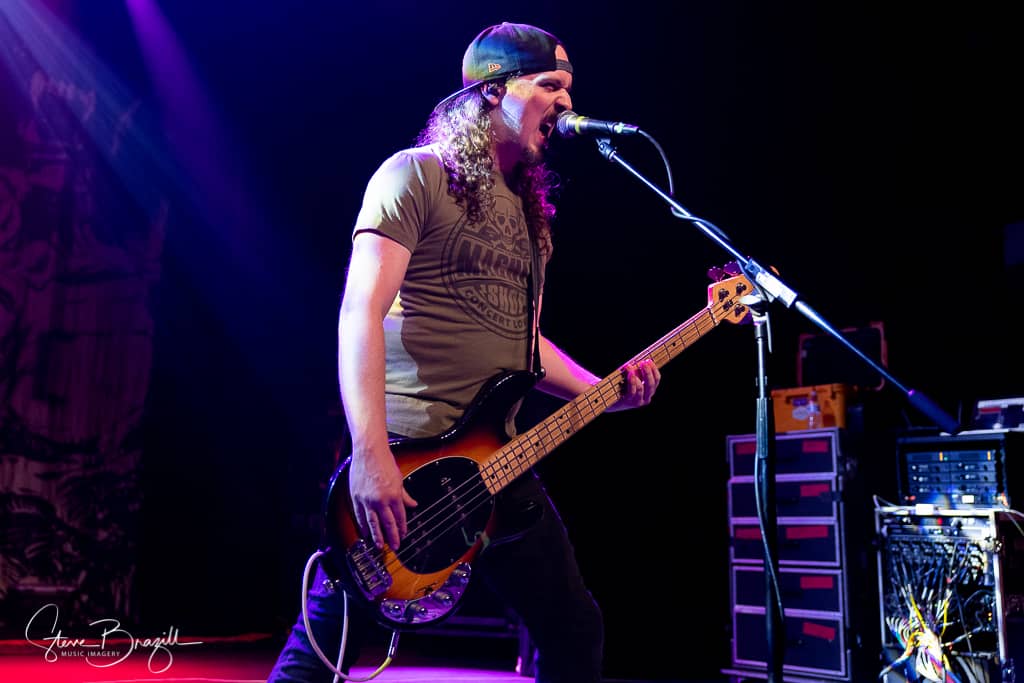 Definitely set your sights on seeing this band sometime soon.
Adelitas Way Setlist
Sick
All In
Down for Anything
Ready for War (Pray for Peace)
Last Stand
Up
Still Hungry
What It Takes
Notorious (with "Criticize" jam)
Refused Jam
Invincible
American Mile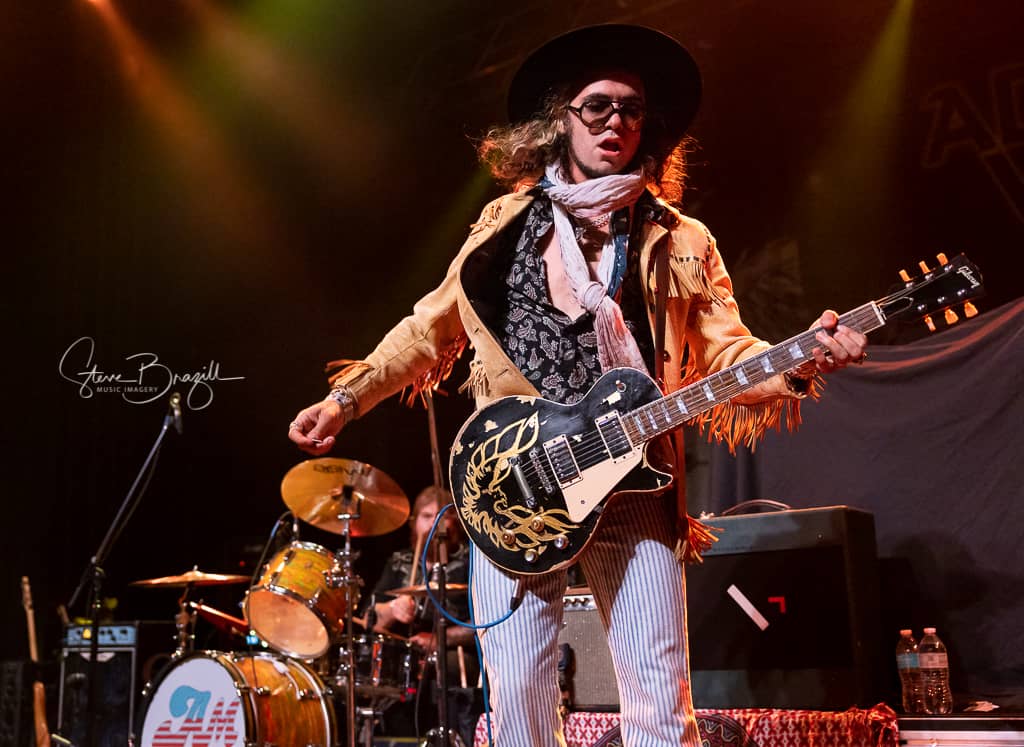 How the hell had I not heard of American Mile before? This LA based band is freaking awesome. Seriously. I didn't want to stop taking photos. This is my kind of band. Their bio says that they have influences ranging from Aerosmith and The Black Crowes to Chris Stapleton and Tom Petty. It shows!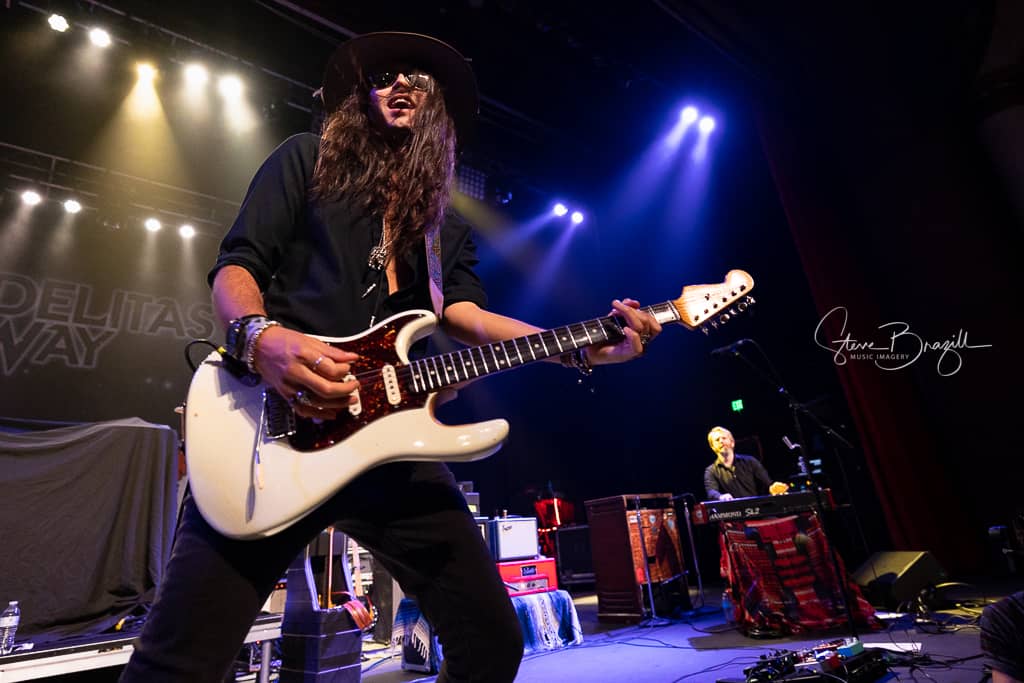 They kicked their 6 song set off with a cover of The Eagles "Life In The Fast Lane", and closed with Aerosmith's "Chip Away"… everything in-between was straight up great rock. Honestly, I want to see them again right away.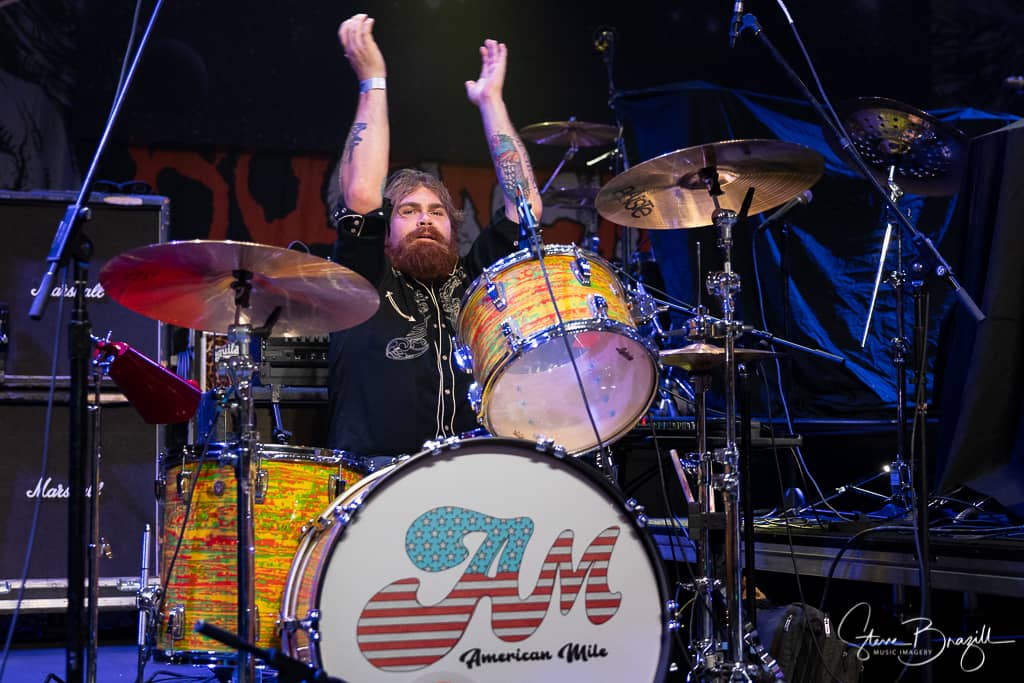 The band consists of lead vocalist and guitarist Eugene Rice, Joe Perez on lead guitar and vocals, drummer Lee Piatelli, and their new bassist Joe Noval. Joining them Friday was also Mark Brown on keys.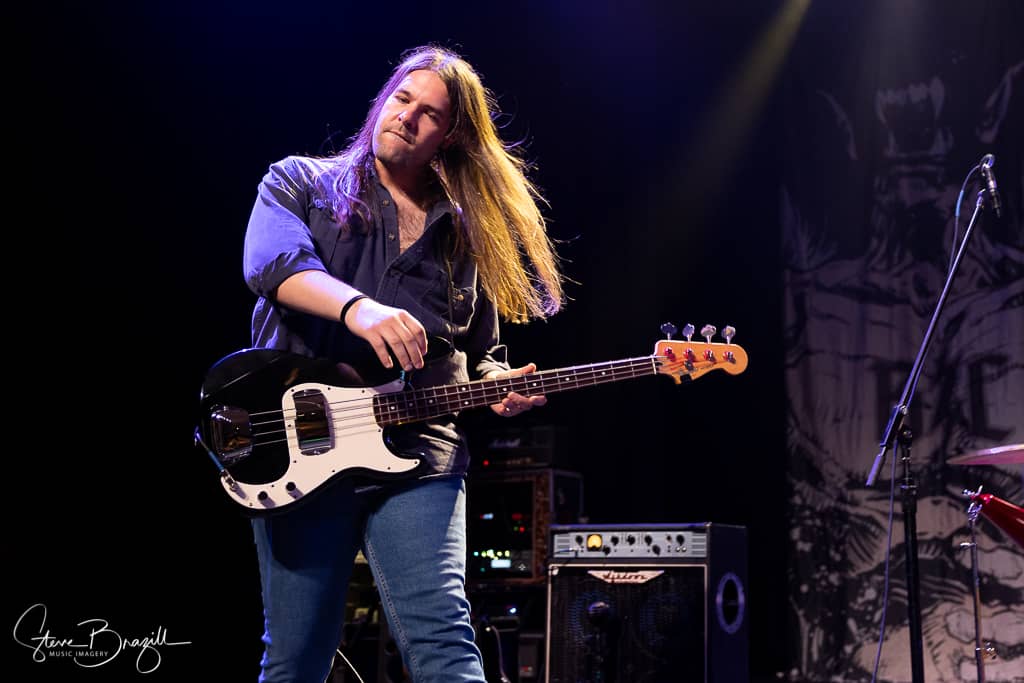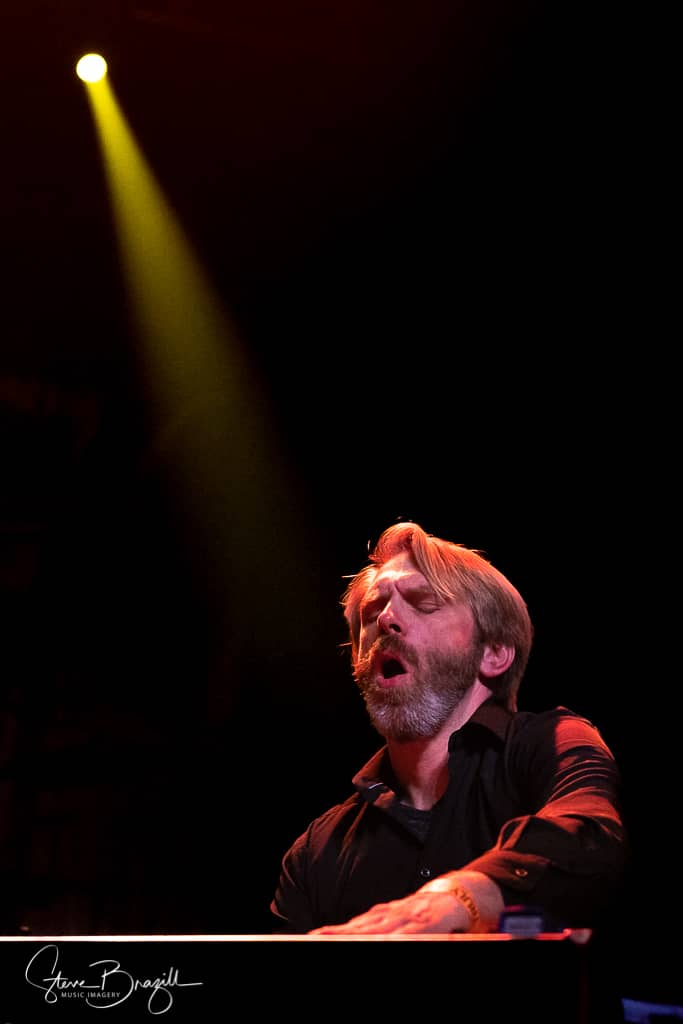 I don't know how to say it strong enough… see this band, and let me add that I went by their merch table to say what a great set it was, and they were some really nice guys too.
American Mile Setlist
Life In The Fast Lane (Eagles)
Longest Road
Wild Wind
Bad Thing Good
Shake That Thing
Chip Away (Aerosmith)
As usual, there is a gallery with many more photos below, and if you were at the show I'd love to hear your thoughts. Follow me online at:
Instagram: @SteveBrazill Twitter: @SteveBrazill Facebook: @SteveBrazillPhotography Podcast: Behind the Shot
~ Razz
All Images Copyright 2022 Steve Brazill, All Rights Reserved.
DO NOT USE IMAGES WITHOUT PERMISSION