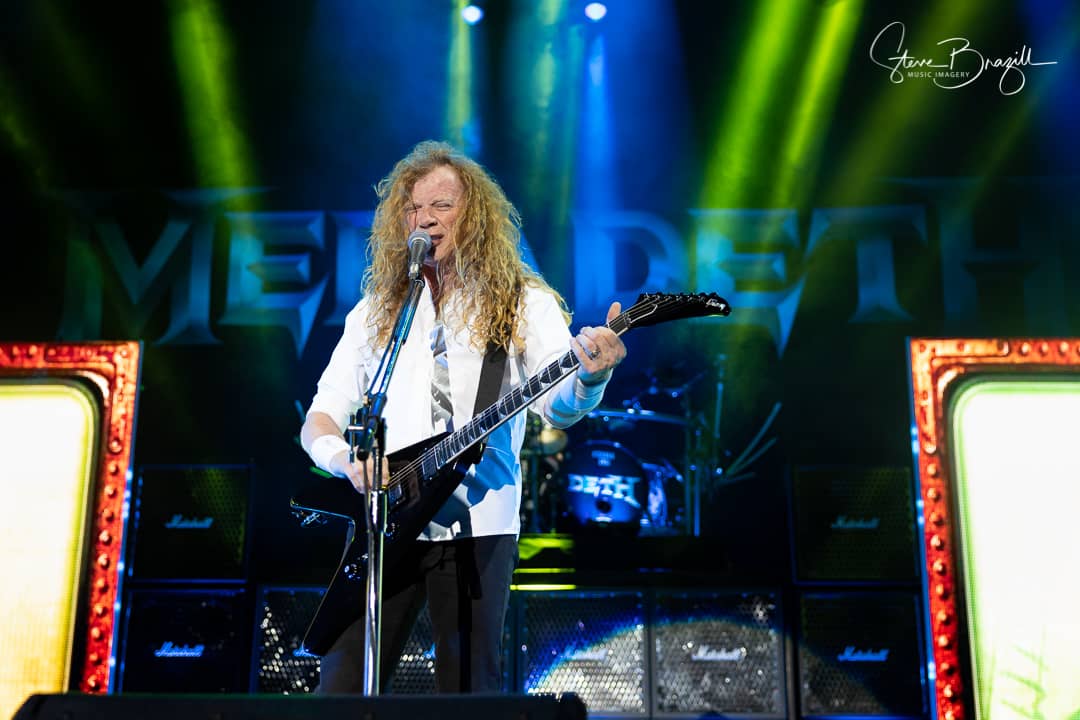 Megadeth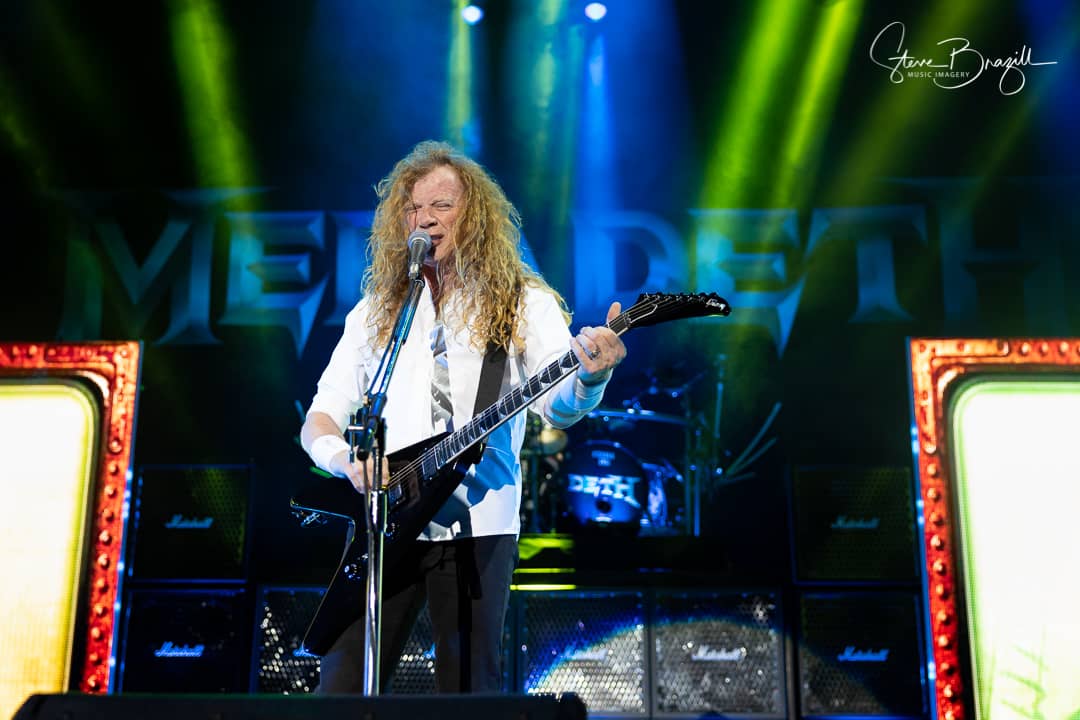 The Metal Tour of the Year hit FivePoint Amphitheater on Wednesday night, and it was everything it had been billed to be. When I saw this tour announced it reminded me of being at the old Mayhem Festivals. Man, I miss those. The Metal Tour of the Year has four great bands, three of which I had photographed before. Co-headlining the tour is the legendary Megadeth, along with Lamb of God – that's the band I had not photographed before, and a big reason I wanted to go to the show. Opening the night was Hatebreed and Trivium, two bands formed in the 90s that have been regulars at many of the festivals I have been to.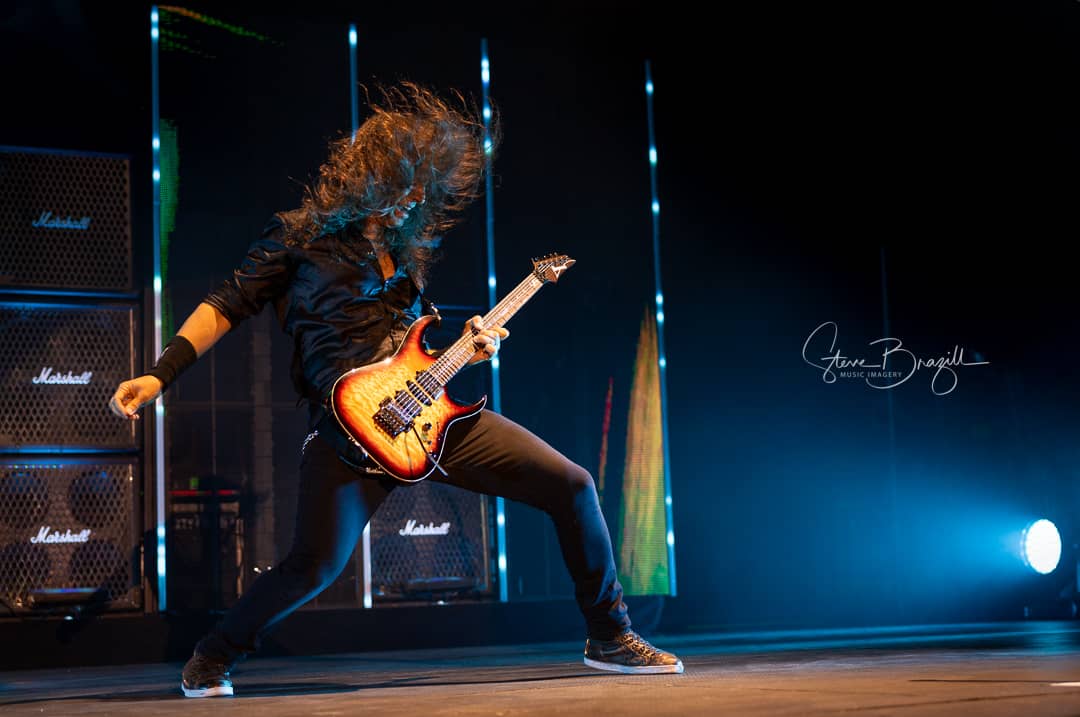 Wednesday night Dave Mustaine led the band, including Kiko Loureiro pictured above, through a kick-ass setlist that included:
Hangar 18
The Threat Is Real
Sweating Bullets
Trust
Conquer or Die!
Dystopia
She-Wolf
Tornado of Souls
Symphony of Destruction
Peace Sells
Holy Wars… The Punishment Due
Kiko was a blast to photograph, and this guy can freaking play. Rounding out the band was drummer Dirk Verbeuren (pictured below), who was waaaaay up high, and kept the band in the pocket perfectly for every hit. Personally I kept wondering what that crowd must look like from way up there.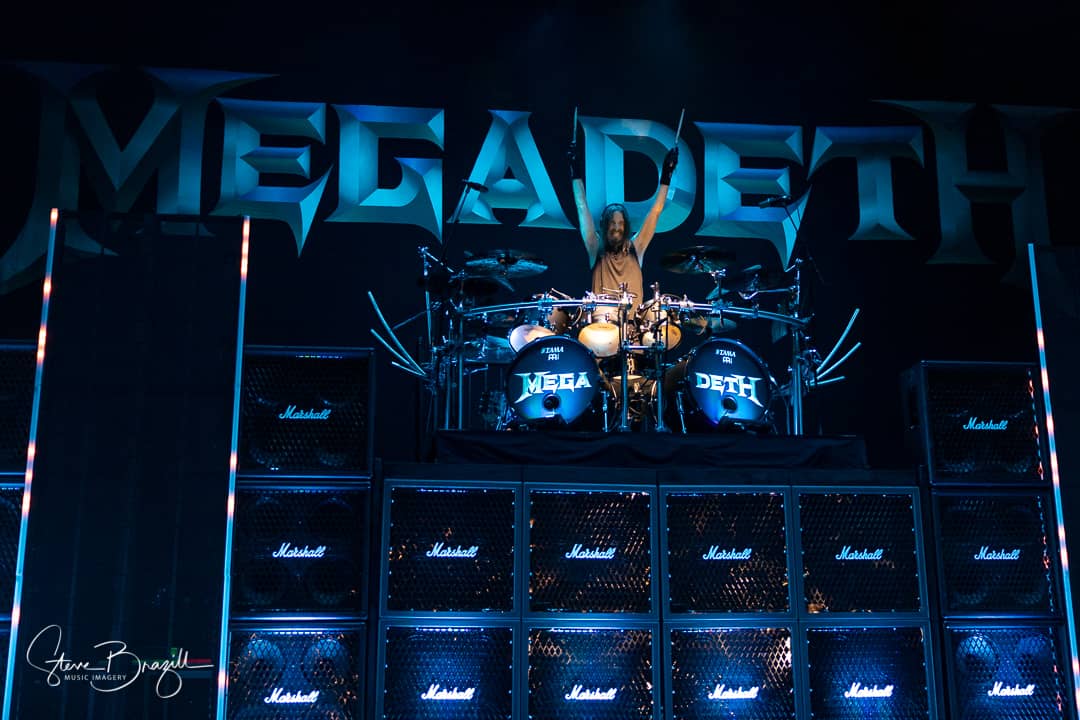 Rounding out the band for this tour is James LoMenzo (below), who handled bass in the band from 2006 to 2010. As you would expect, James can play anything, and his Megadeth history clearly serves him well on this tour too.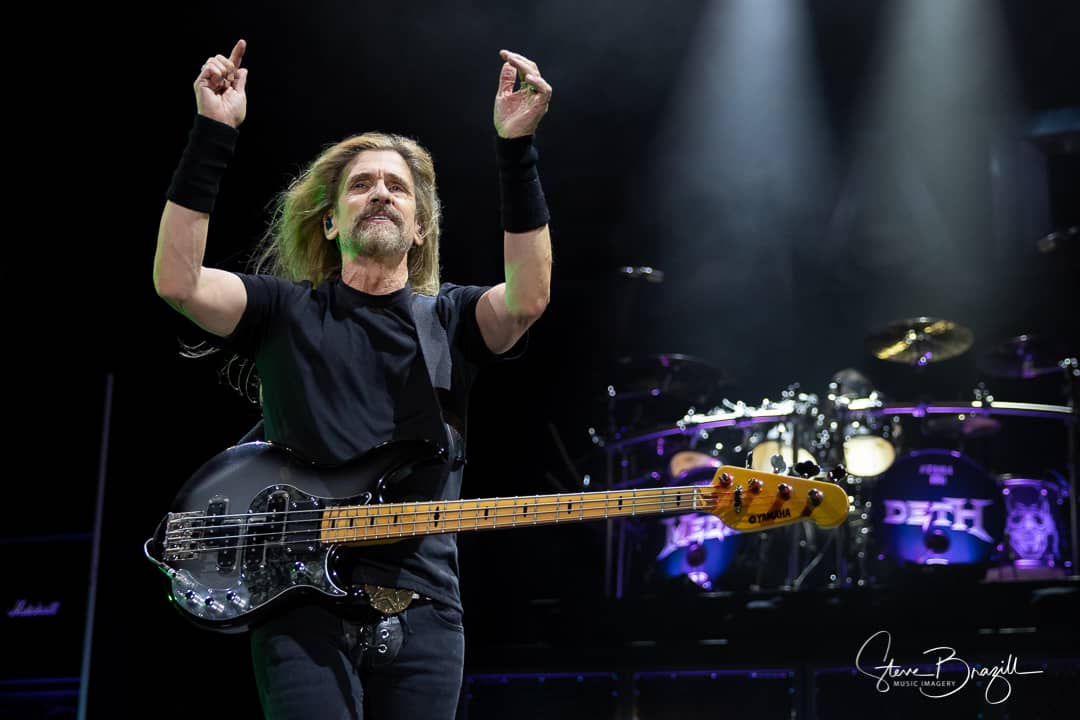 I have photographed Megadeth before, a pretty long time ago, and I came away from this show with a completely different feeling. Wednesday night Megadeth seemed fresh, almost renewed. Maybe that's because the entire live music scene is emerging from an especially difficult year, and being on stage again really was a fresh start. Whatever the reason, I have to say that this was great.
Lamb of God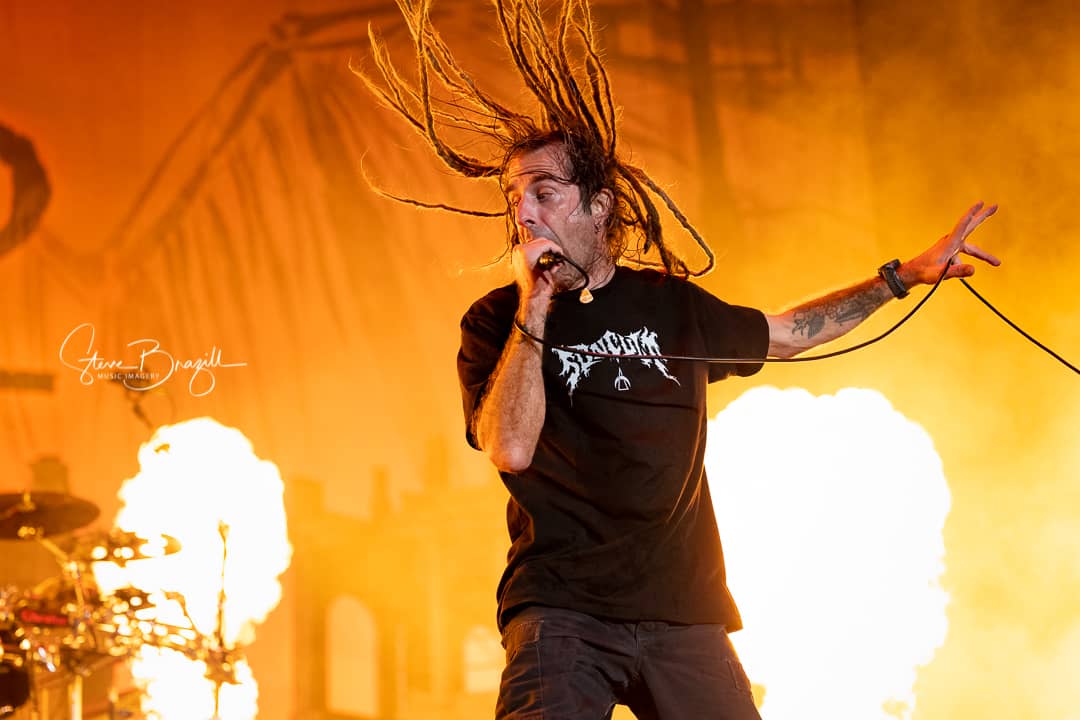 I'm not even sure where to start in describing a Lamb of God performance. I'd heard things, and I had always wondered if the real thing could live up to the hype. I am very happy to say it did, and more. This was a show I will be talking about for a long time. Randy Blythe, pictured above, has more energy on stage than anyone I ever seen – anyone. For me the photographic opportunities were non stop for three songs. For the crowd, this performance had enough energy to power the place.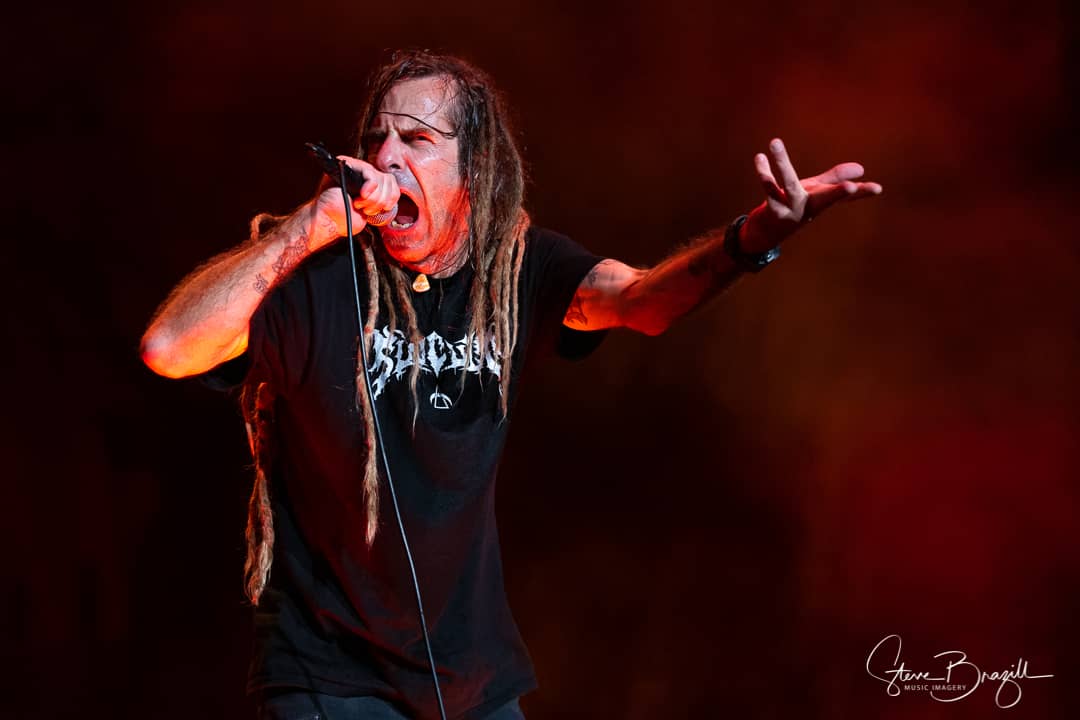 I need to see this band live again, and very soon. Randy is surrounded by absolute rock stars. First up, on bass, we have John Campbell (below). Campbell is a founding member of the band.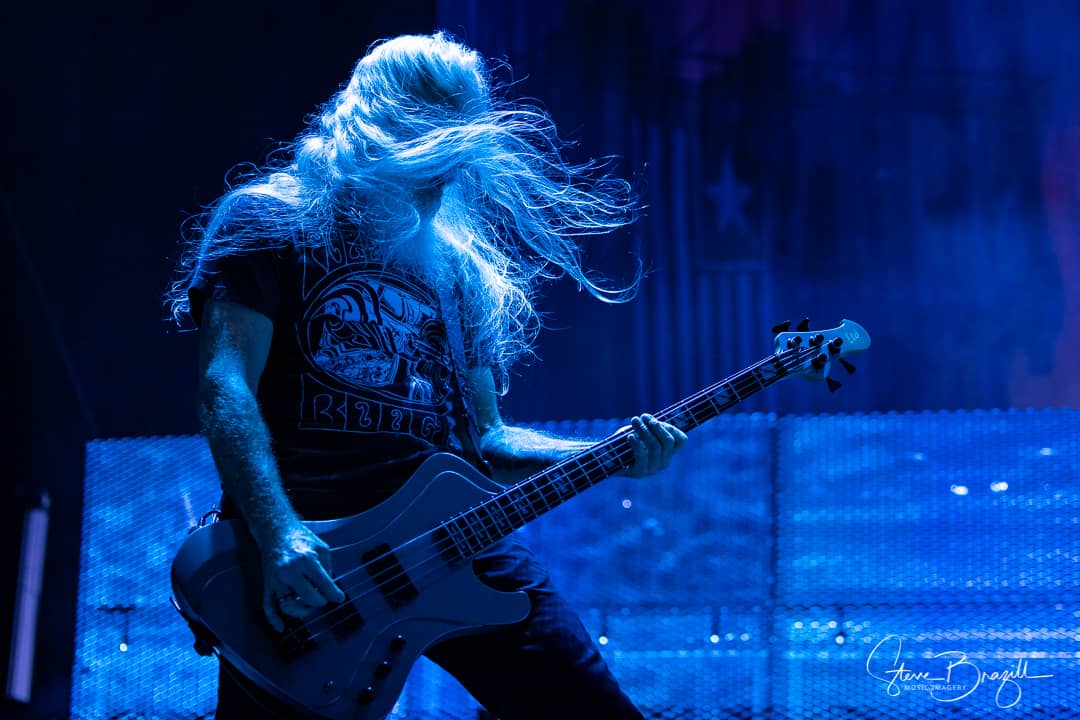 Another founding member, guitarist Mark Morton, is pictured below.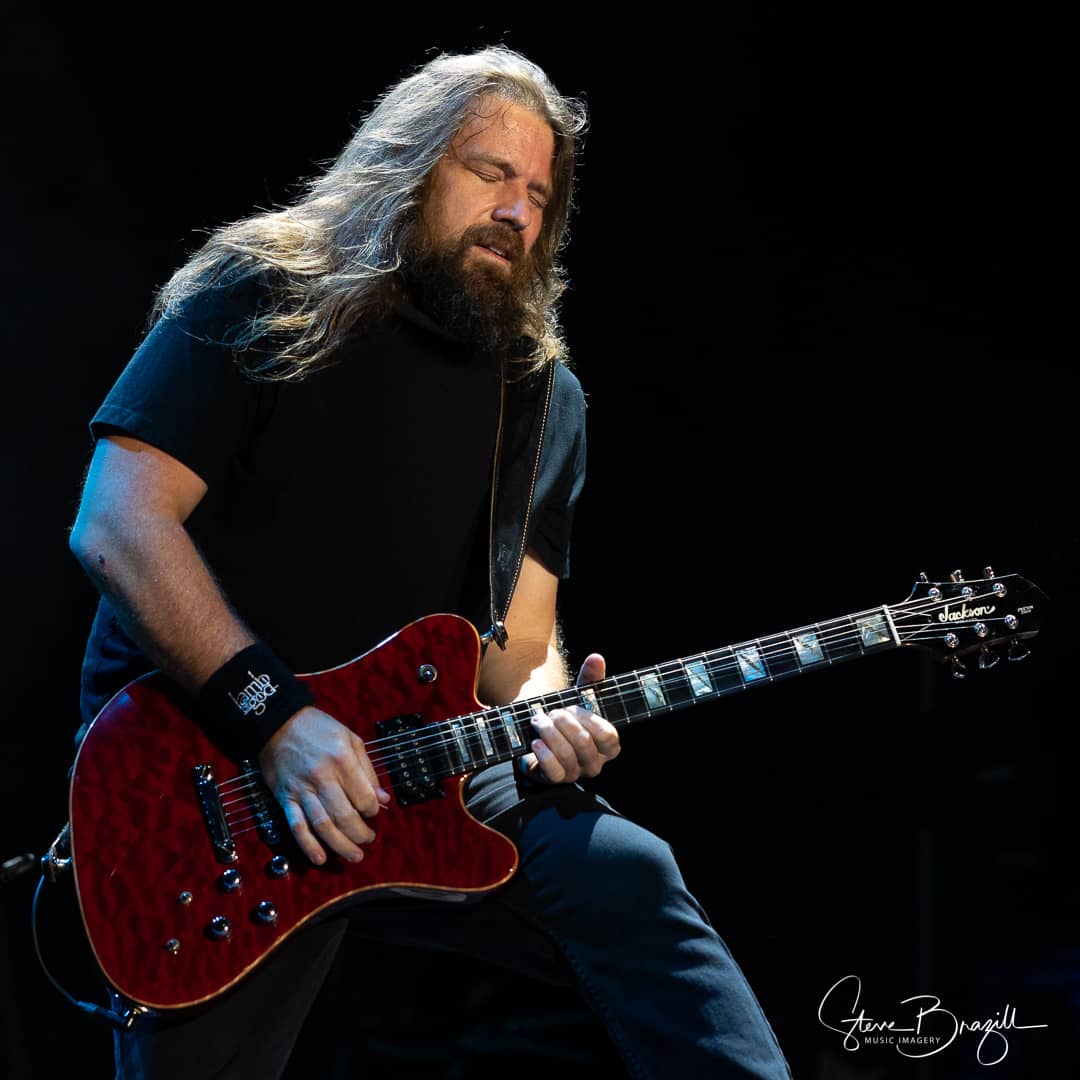 Drummer Art Cruz is pictured below, followed by guitarist Willie Adler.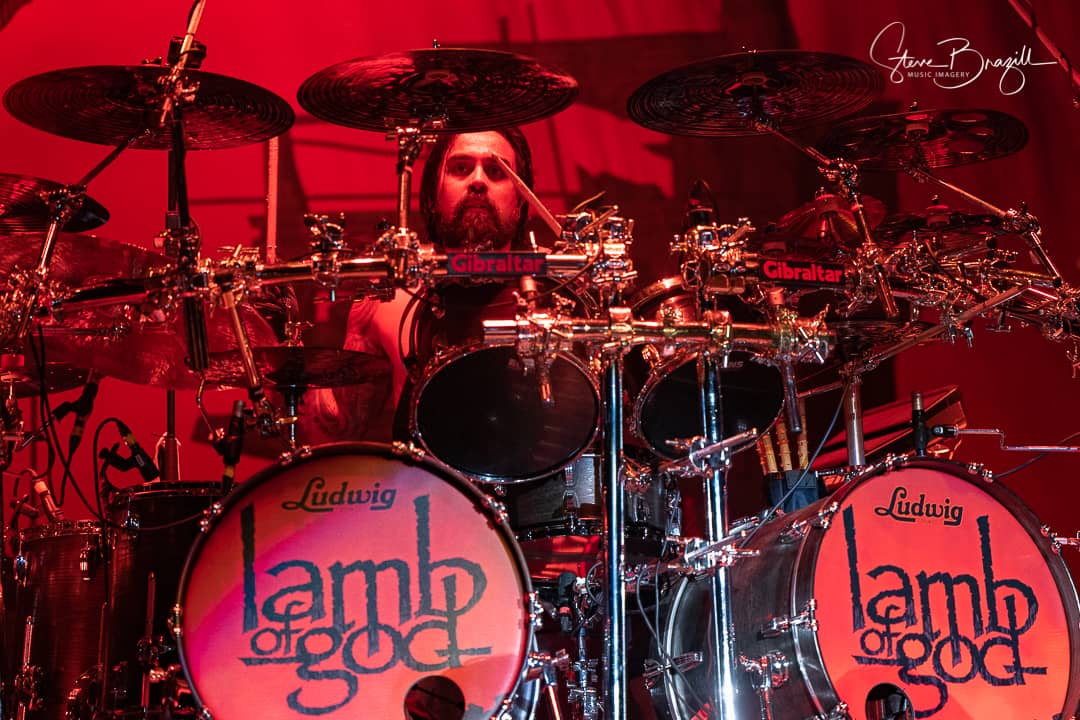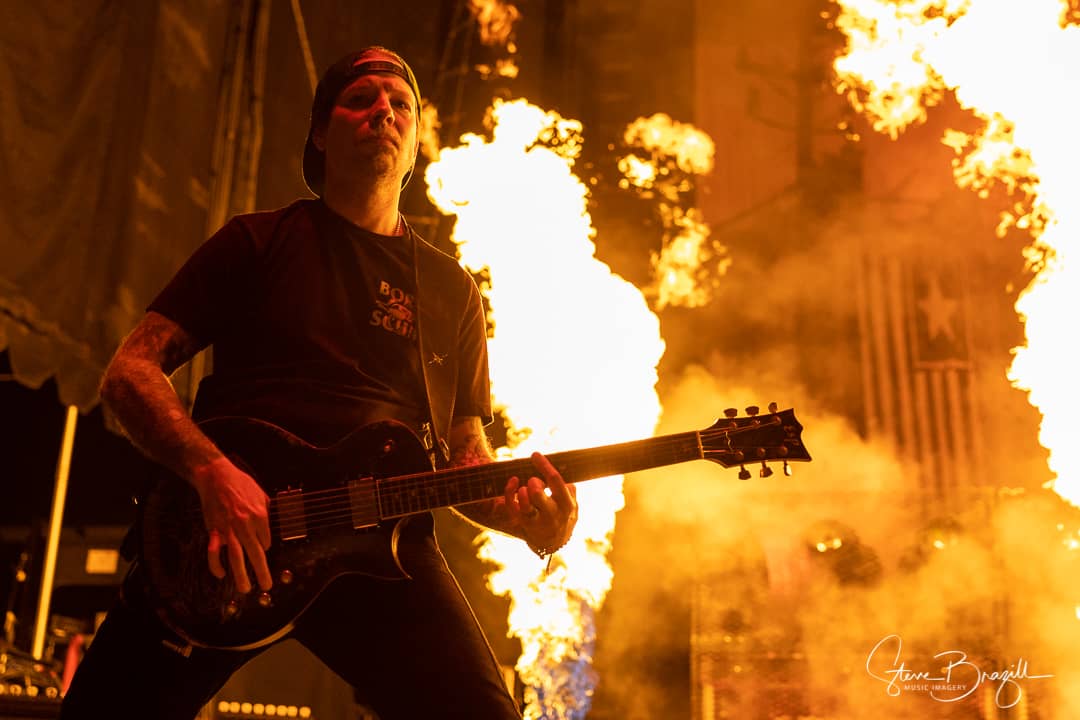 The Lamb of God setlist included:
Memento Mori
Ruin
Walk With Me in Hell
Resurrection Man
Now You've Got Something to Die For
Set to Fail
New Colossal Hate
512
Vigil
Contractor
Laid to Rest
Redneck
I have to stress this part… go see Lamb of God live. It's such a great show.
Trivium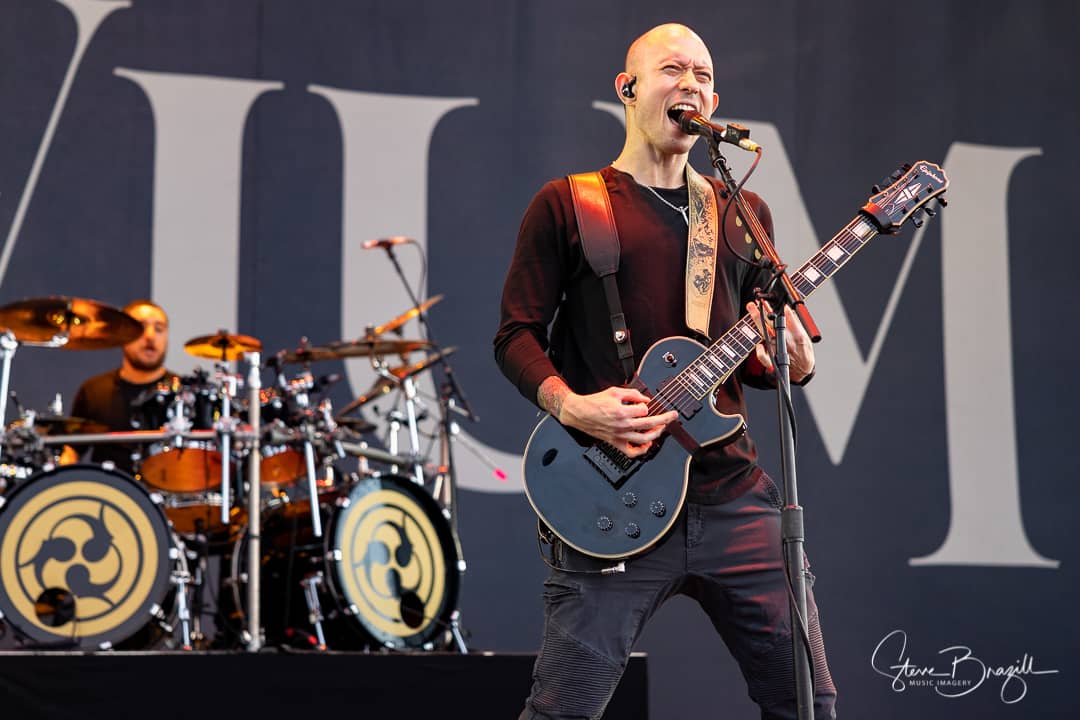 The two non headliner bands, as mentioned above were Trivium and Hatebreed. Trivium is one of those bands that puts a smile on your face. Vocalist Matthew Heafy (above) has a stage presence that is unmatched. He seems to have so much fun, and takes the crowd with him. The rest of the band is just fun, pure fun. Guitarist Corey Beaulieu is pictured below, along with bassist Paolo Gregoletto and drummer Alex Bent below that – note the face on Alex Bent, this was a great warmup to the co-headliners.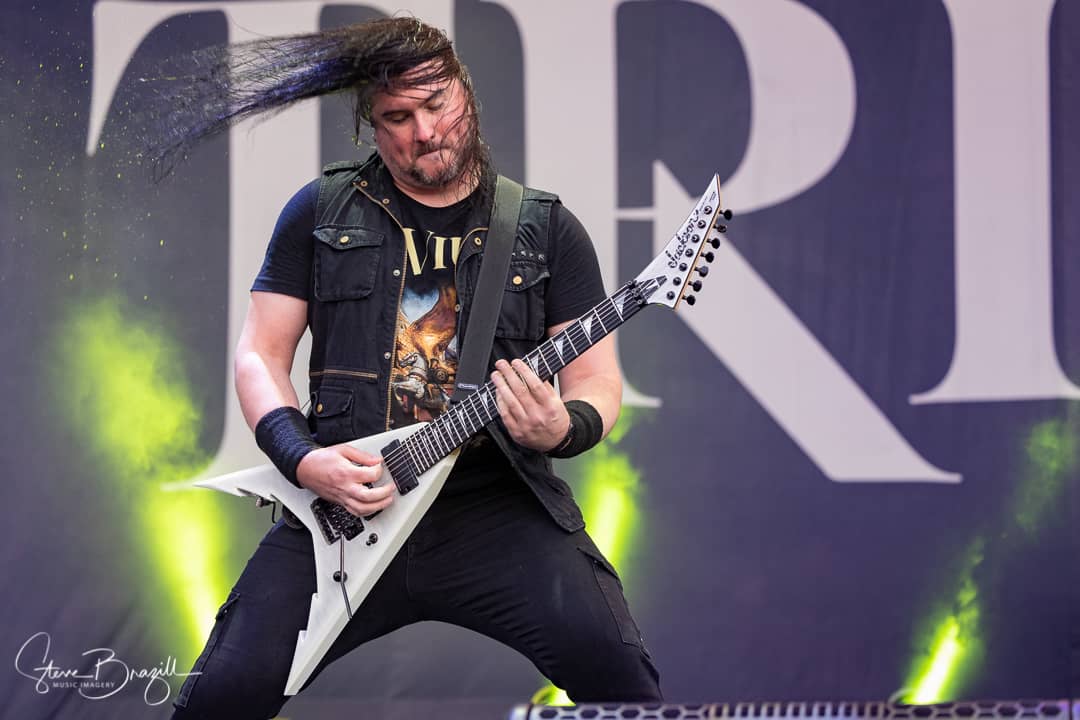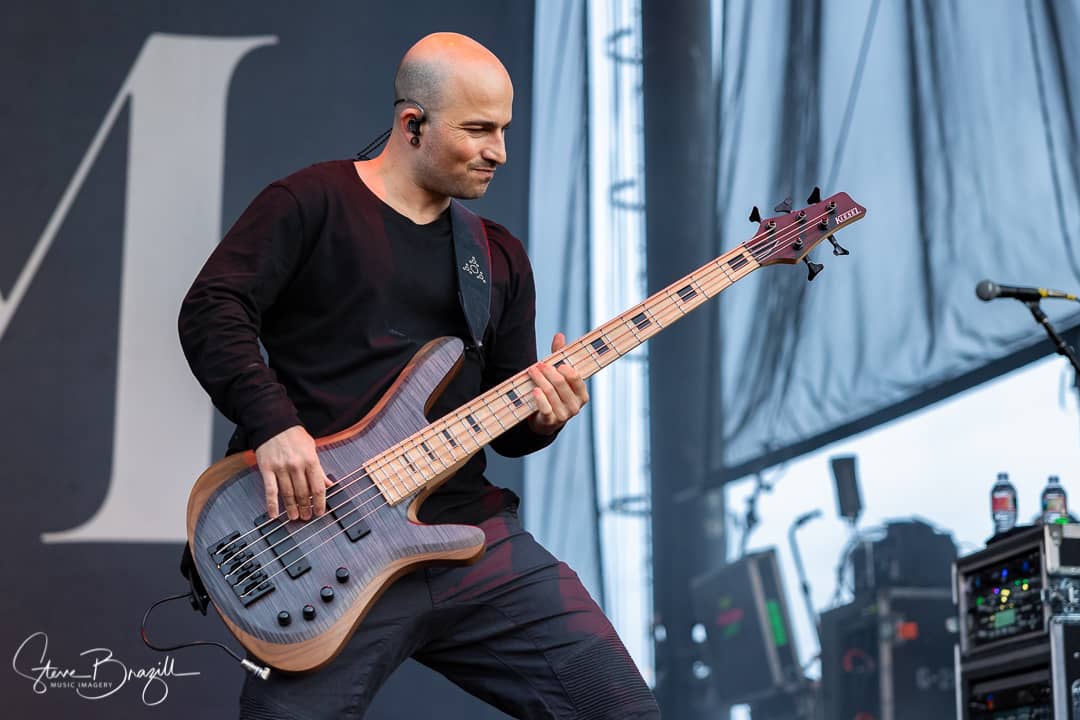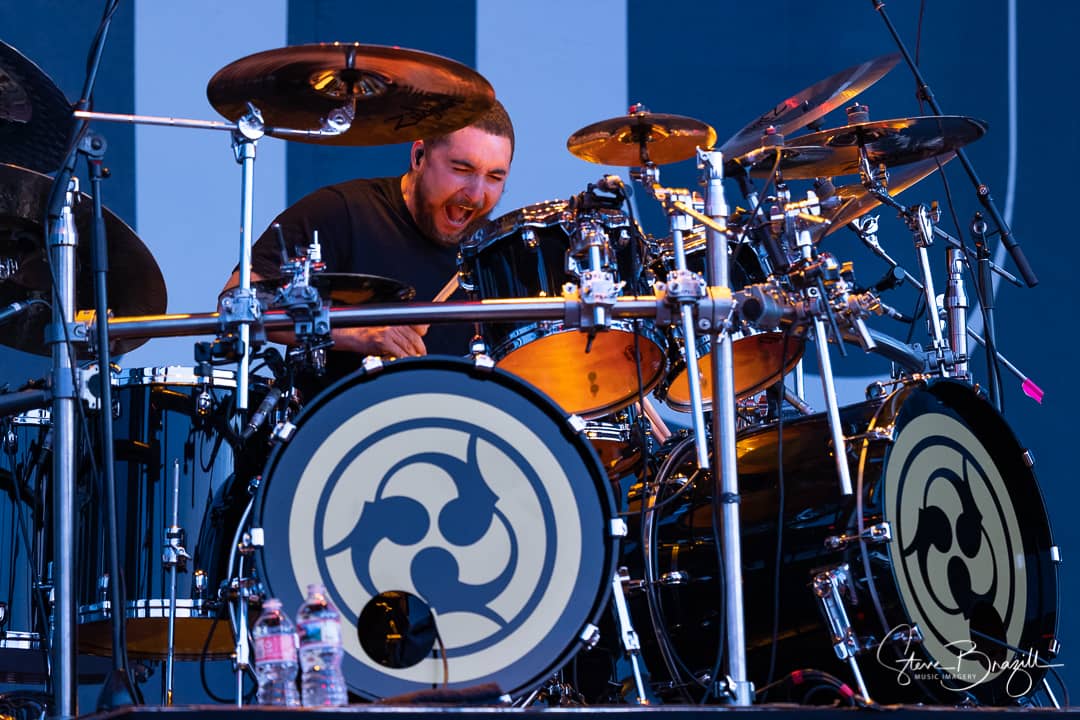 Hatebreed
One of the things about this night of metal was that the first band kicked off while it was still daylight. I've seen that affect bands before, but Hatebreed are seasoned pros. Vocalist Jamey Jasta (below) on stage gives off a wonderful vibe. He makes you want to listen to every word and note, and I couldn't shake the feeling that he'd be a blast to just sit down and have a beer with.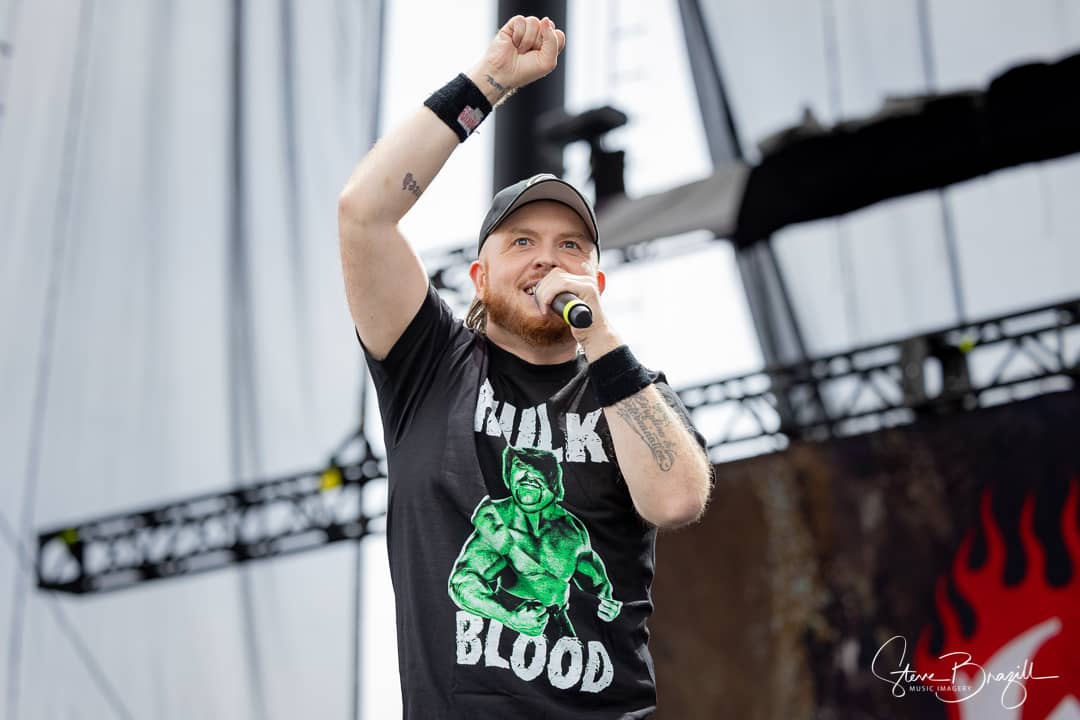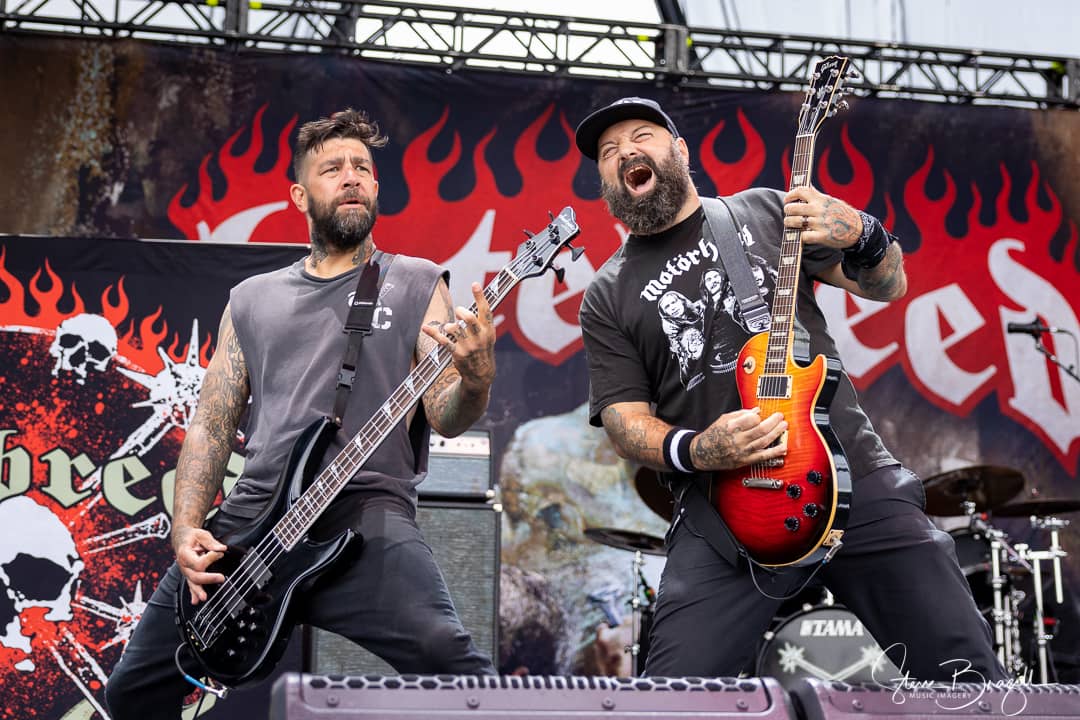 Bassist Chris Beattie, and guitarist Frank Novinec (above) were just plain awesome, and the band is rounded out with drummer Matt Byrne and guitarist Wayne Lozinak (both below).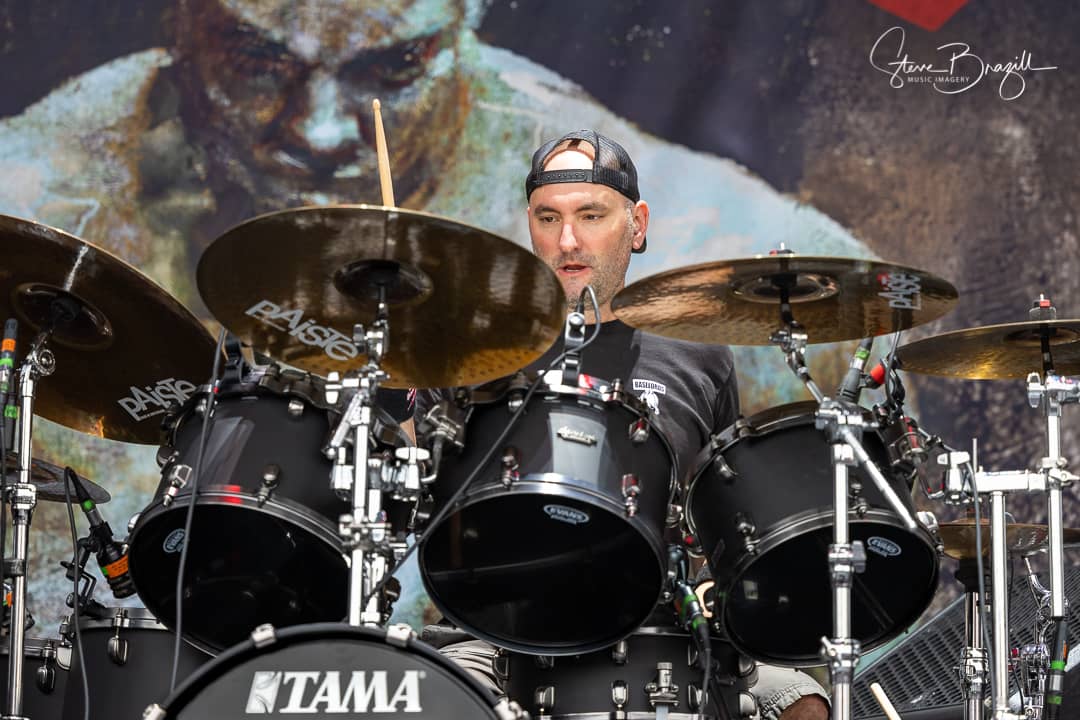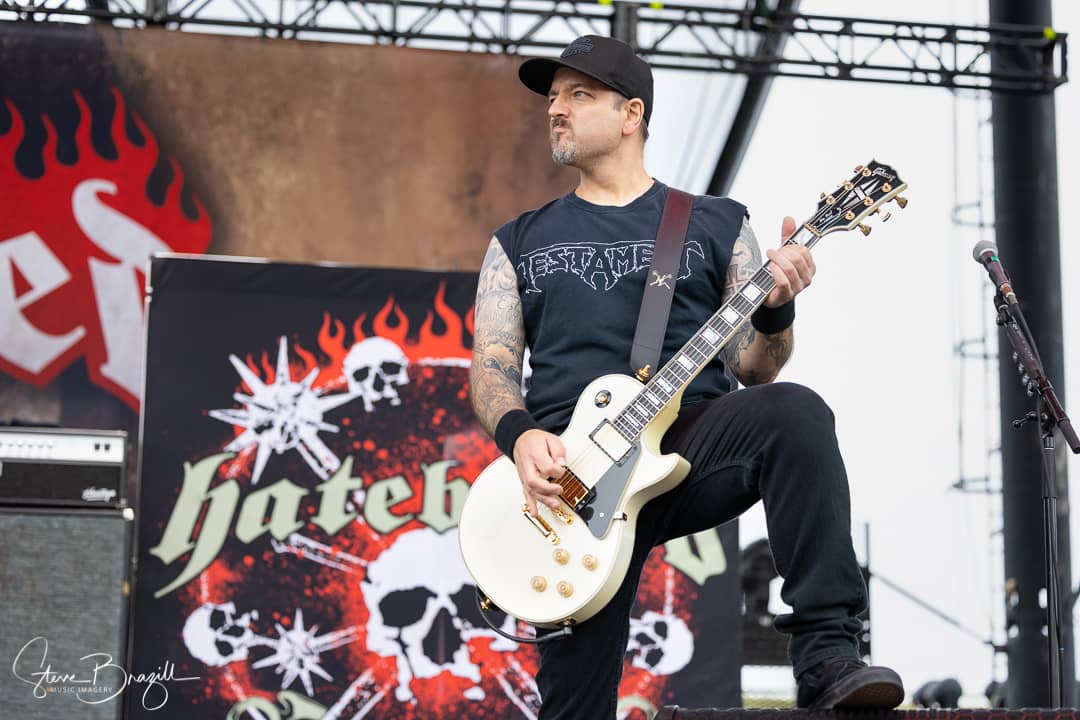 The bottom line is that I highly recommend The Metal Tour of the Year.
As usual, there is a gallery with many more photos below, and if you were at the show I'd love to hear your thoughts. Follow me online at:
Instagram: @SteveBrazill
Twitter: @SteveBrazill
Facebook: @SteveBrazillPhotography
Podcast: Behind the Shot
~ Razz
All Images Copyright 2021 Steve Brazill, All Rights Reserved.
DO NOT USE IMAGES WITHOUT PERMISSION.