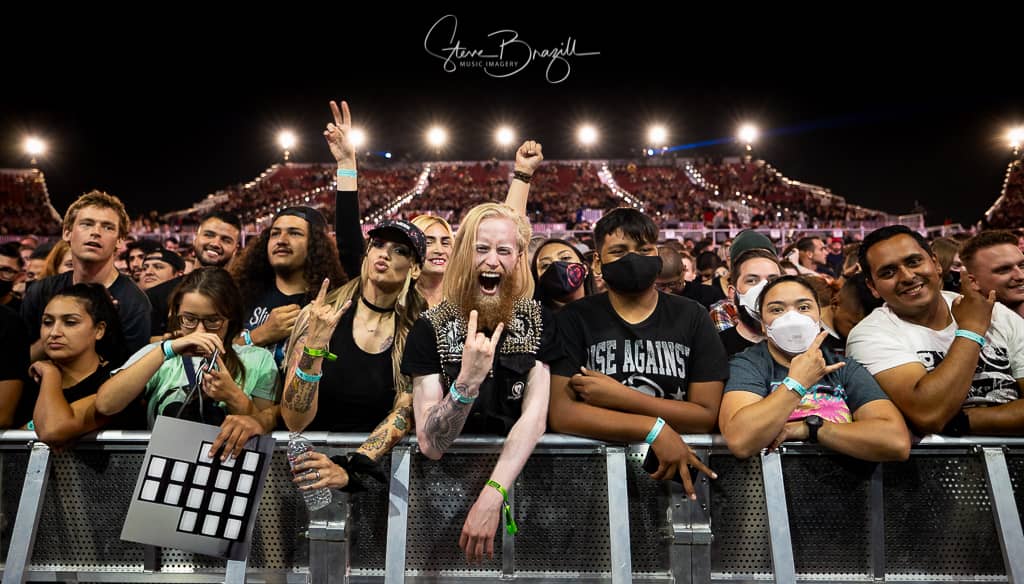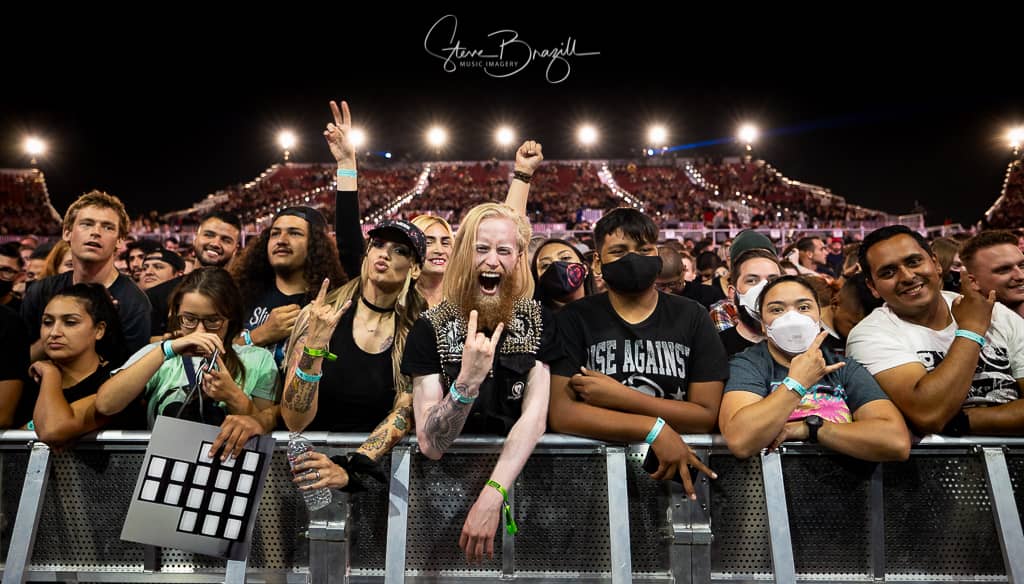 Concerts are back!
It's been so long since I photographed a concert and wrote one of these posts that I am beyond excited. Concerts are back So Cal, and Saturday night I was able to kick things off with the Rise Against Nowhere Generation Tour at FivePoint Amphitheater, with openers The Menzingers and Descendents.  FivePoint is one of my favorite venues, and to see it full of people again felt…. special.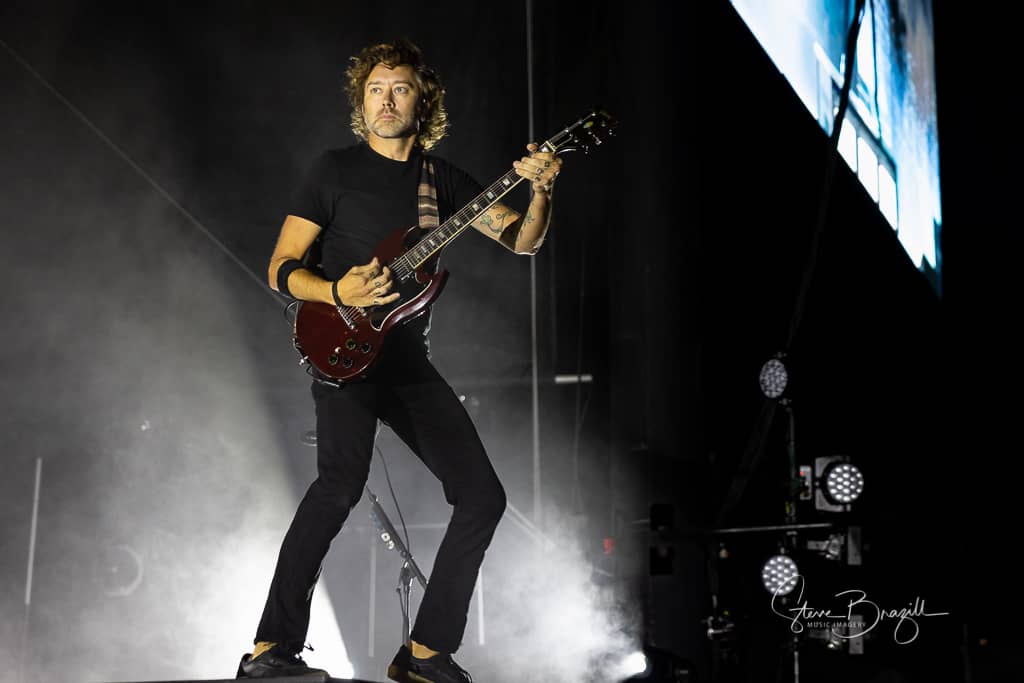 Let me start by saying that Rise Against is everything I had imagined. Tim McIlrath (pictured above) delivers fantastic vocals live, and the entire band brings an energy to the stage that was well needed after these past 18+ months. I am getting ahead myself though, so more on Rise Against in a minute.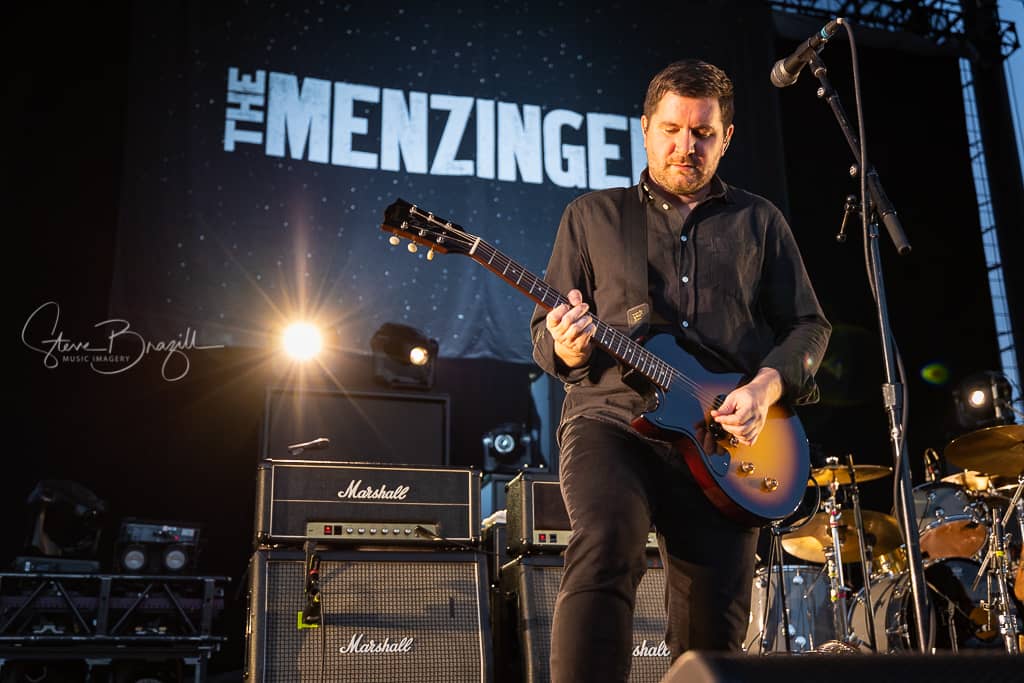 Opening up the show was Scranton, Pennsylvania's The Menzingers, and start the show they did. Greg Barnett (above), on guitar and vocals, took stage right to lead the band through a number of hits, and  guitarist and vocalist Tom May (below) simply blew me away with his clear passion for performing.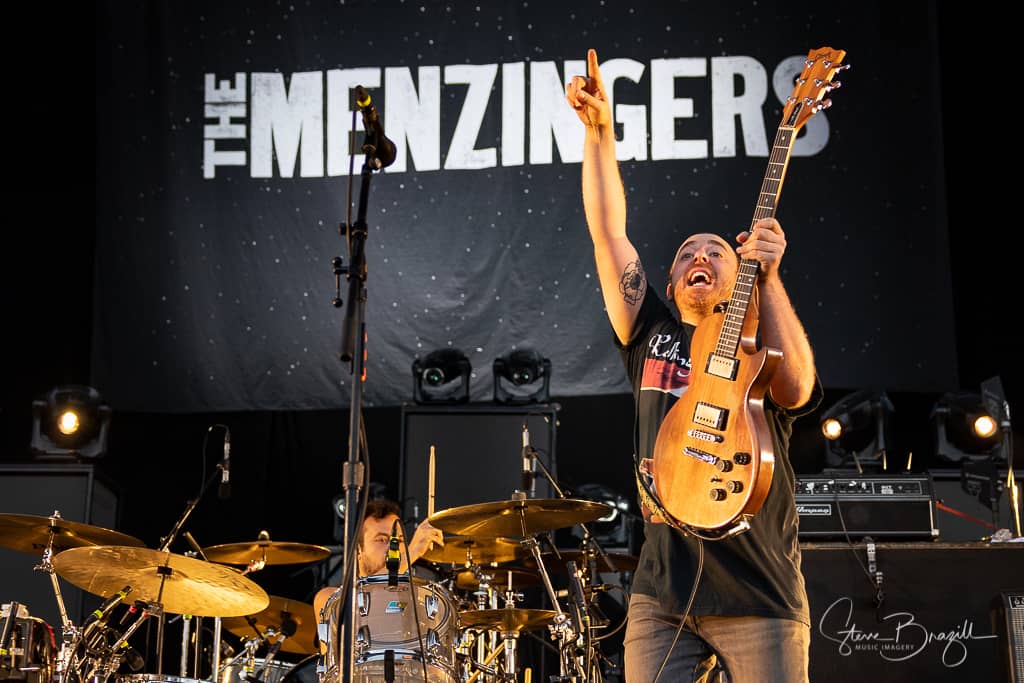 Together with Eric Keen on Bass, and Joe Godino on drums, The Menzingers deserve your attention.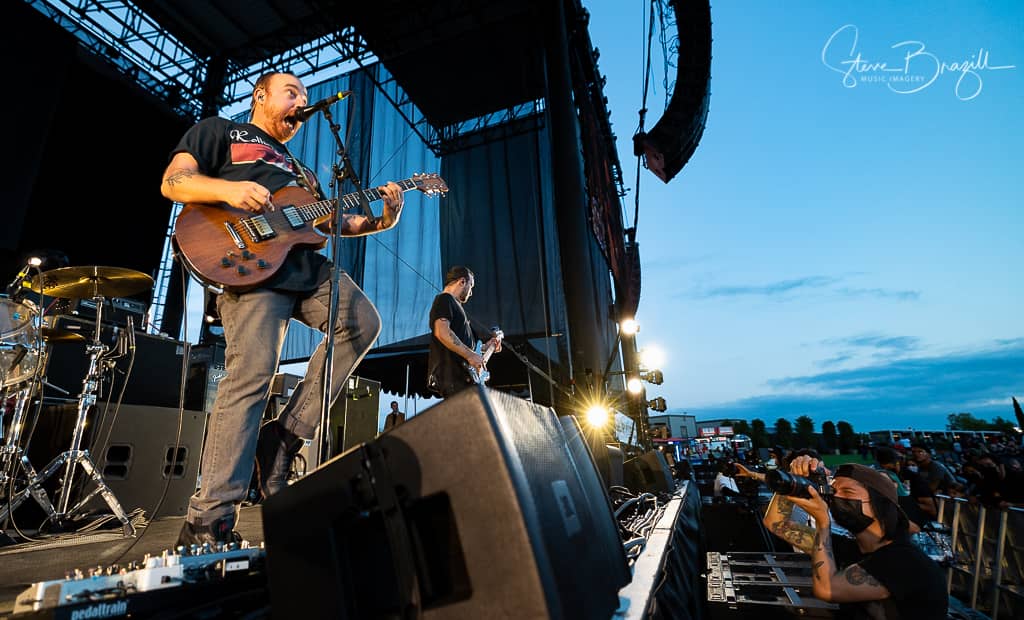 There are a lot more The Menzingers photos below, but next up was the Descendents, and this was a bucket-list band for me. Formed way back in 1977 in Manhattan Beach, California this band is my youth.
Descendents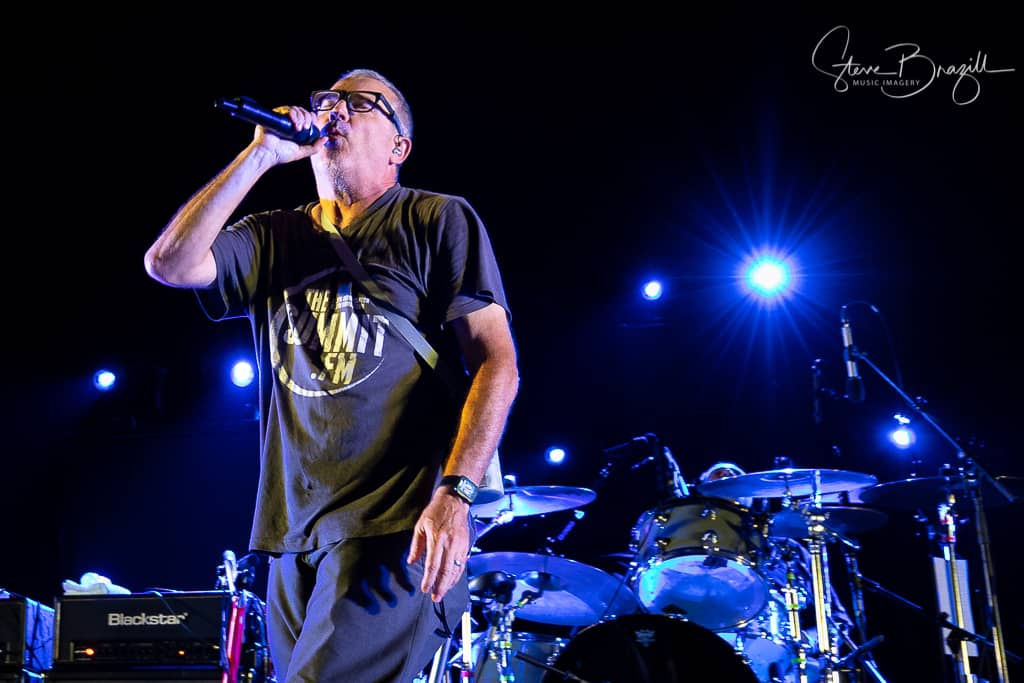 Vocalist Milo Aukerman (above) sounded awesome, and guitarist Stephen Egerton (below) is one hell of a guitarist, and fun to watch.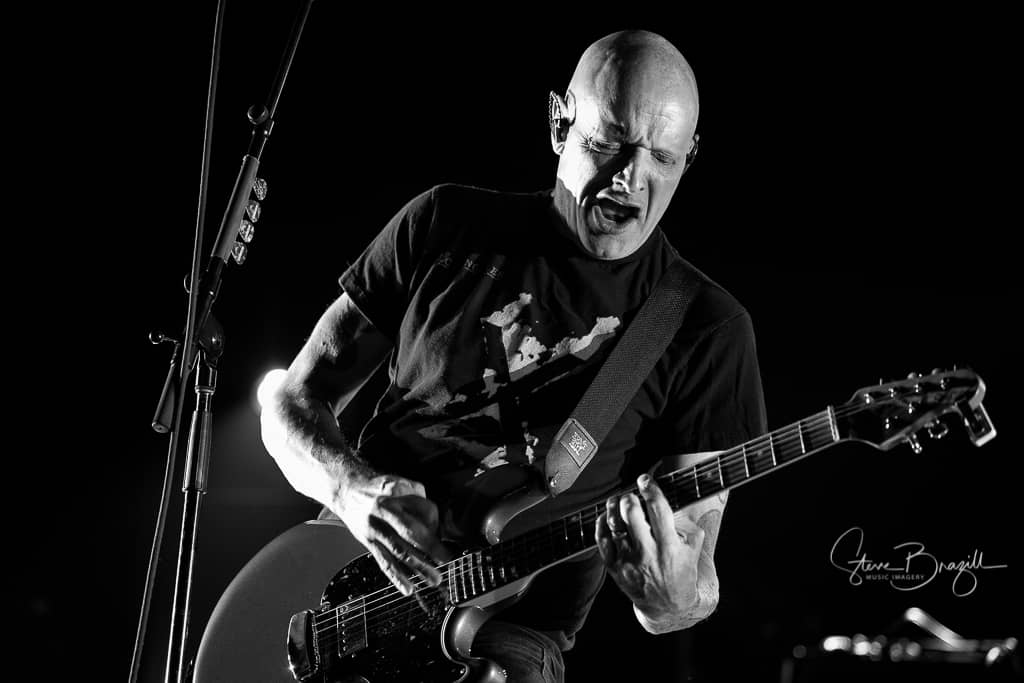 Rounding out the band are bassist Karl Alvarez, and drummer Bill Stevenson, and they delivered a set of hits, including:
Clean Sheets
My Dad Sucks
Everything Sux
I Like Food
Suburban Home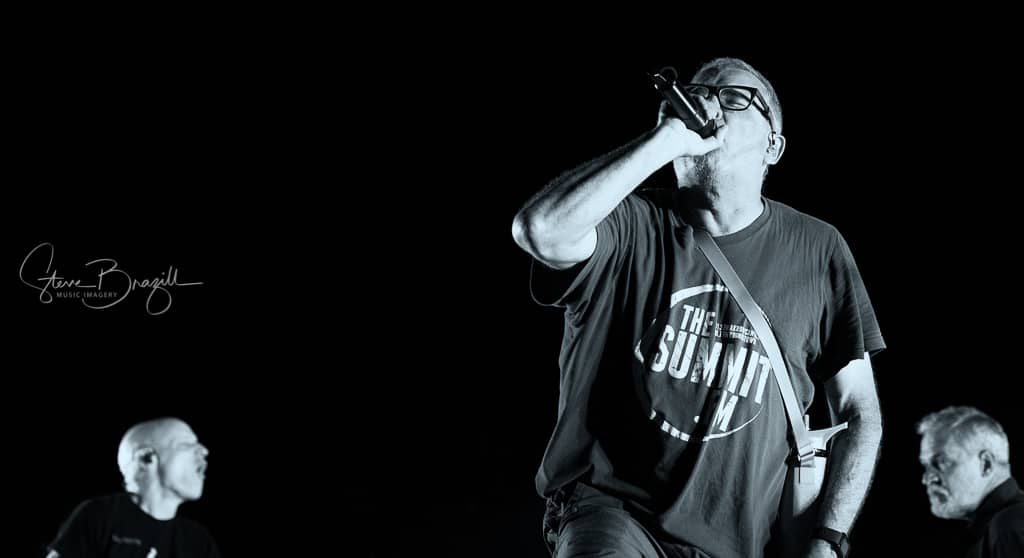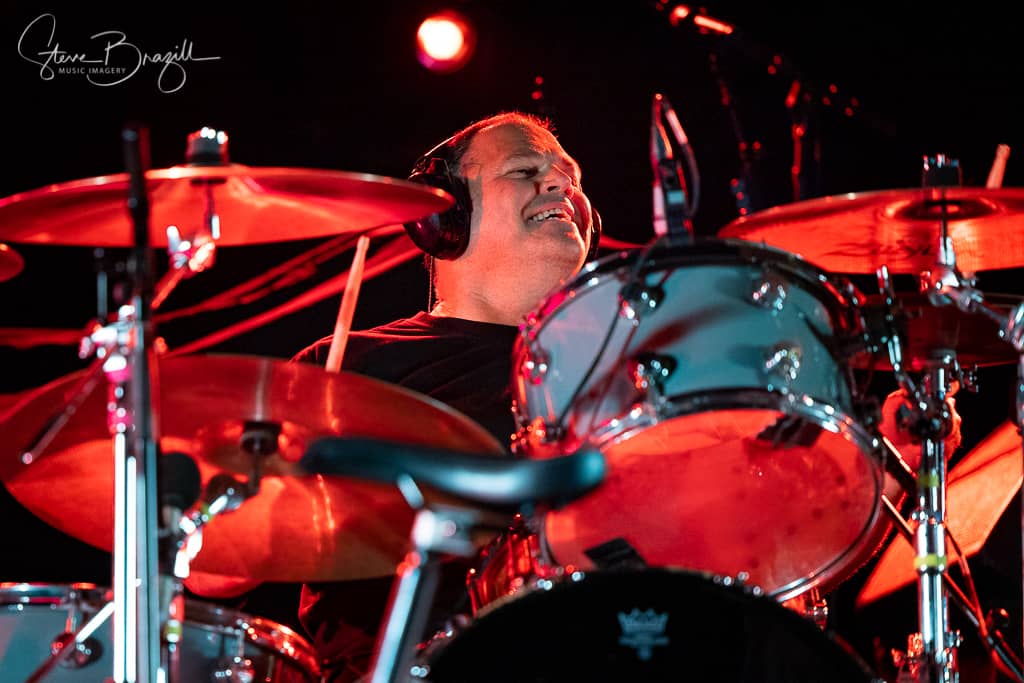 Rise Against
Following these legends like these must be tough, but Rise Against closed the show with a performance that was exactly what I needed. I mentioned Tim McIlrath above, and let me say it again… this guy can freaking sing.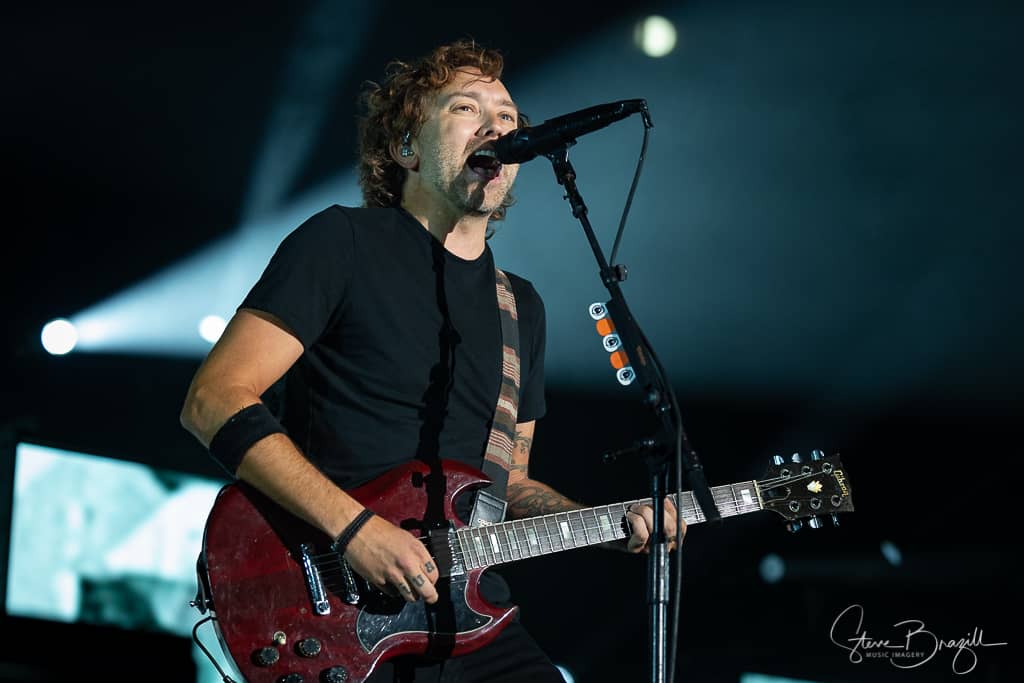 After all these months, this is what live music should be. With guitarist Zach Blair (below) in the mix and you have two key ingredients to great live music. These two could front any band and I'd want to see it.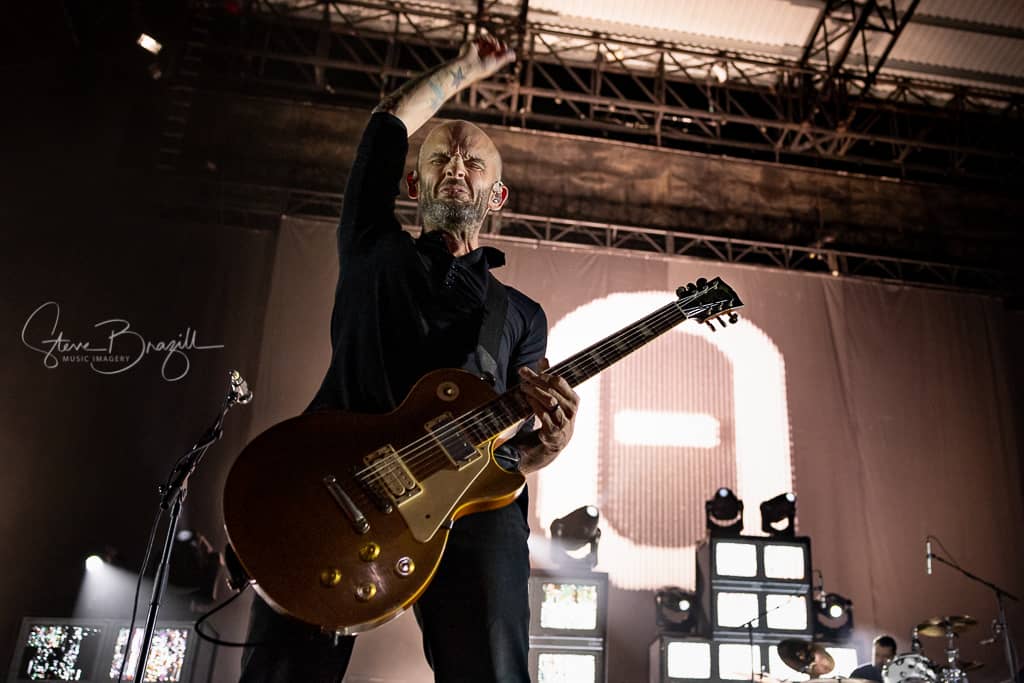 Holding down the timing are two people I need to see again. First up is drummer Brandon Barnes (below). Wow. This isn't a drummer with a crazy big set, but you wouldn't know it. I could swear I heard more toms than this kit has, but nope, he just plays the hell out of it.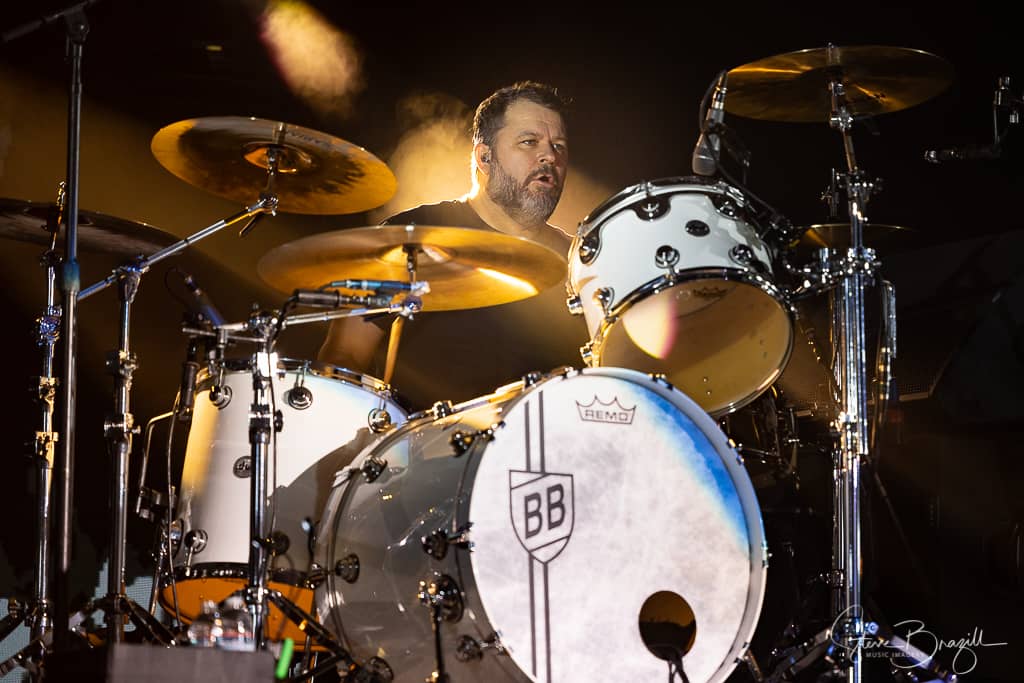 Finally we have bassist Joe Principe (below). Together with Barnes, they kept your heart on beat. Super impressed with Rise Against live, but that doesn't surprise me. Every time I play this band on KCAL I end up singing (embarrassingly out loud) in the studio.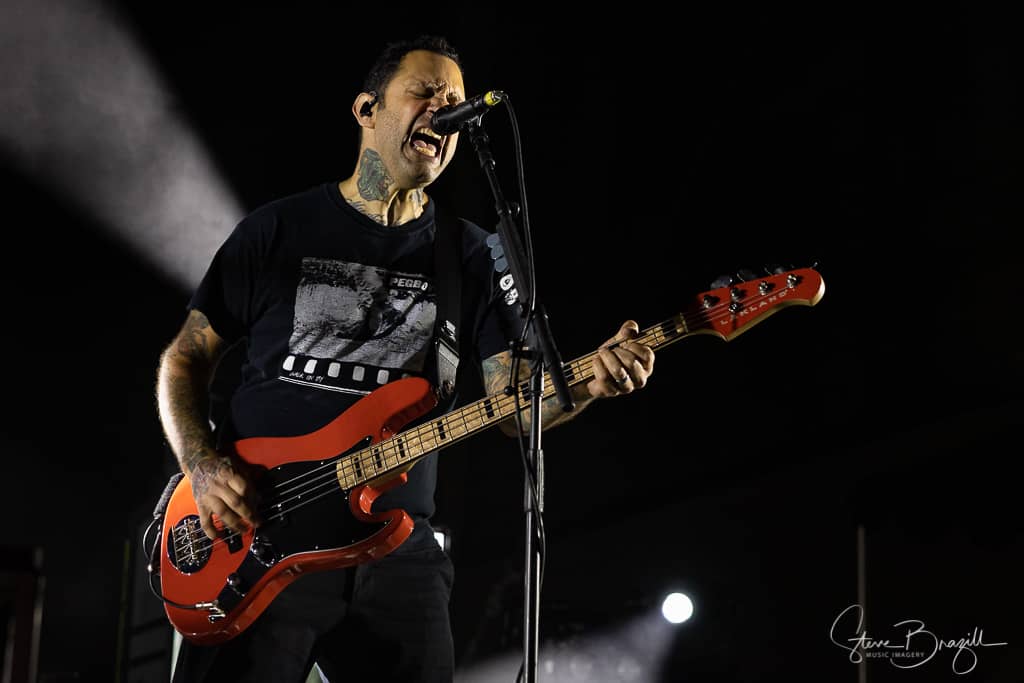 They opened the night with "The Numbers", and of course included "Ready to Fall", in an 18 song set list that included great performances on songs like:
Nowhere Generation
The Violence
Give It All
Chamber the Cartridge
Audience of One
McIlrath did a solo acoustic set of "Forfeit" and "Swing Life Away" before the band close out with a 5 song encore that made a statement. From "Make It Stop (September's Children)" they went into "Prayer of the Refugee", "Survive", and "Worth Dying For" before closing the night with "Survive".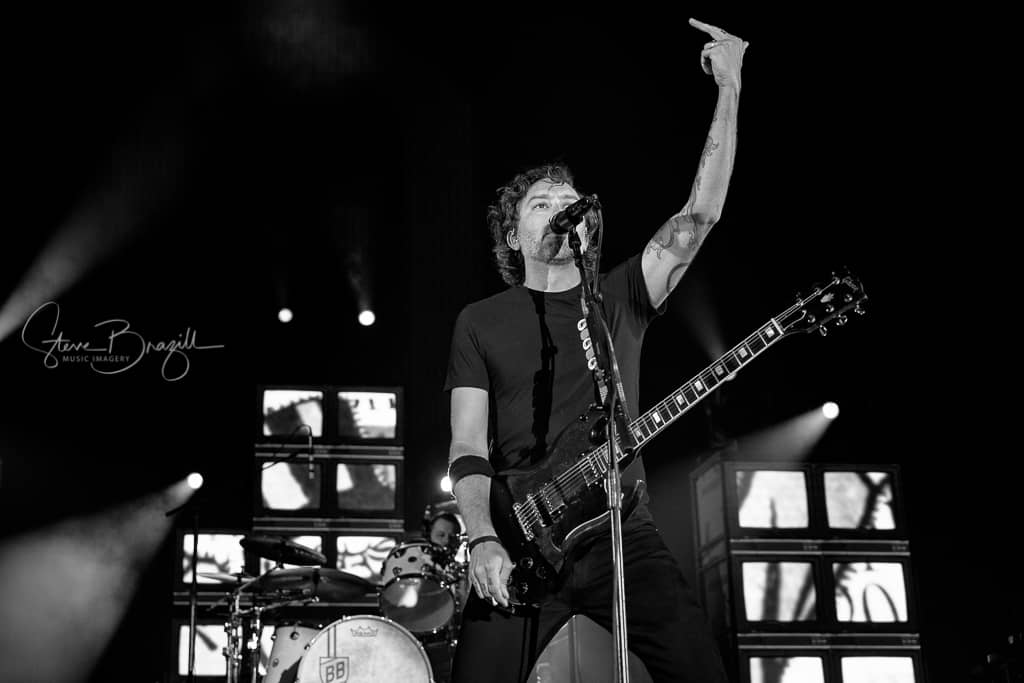 This is a show worth seeing, and you can find all the tour dates for the Nowhere Generation Tour at riseagainst.com.
It was so good to be back outside at FivePoint watching live music, and as usual, there is a gallery of more photos below, and I'd love to hear your thoughts on the show. Follow me online at:
Instagram: @SteveBrazill
Twitter: @SteveBrazill
Facebook: @SteveBrazillPhotography
Podcast: Behind the Shot
~ Razz
All Images Copyright 2021 Steve Brazill, All Rights Reserved.
DO NOT USE IMAGES WITHOUT PERMISSION.