Alter Bridge @ Yaamava Theater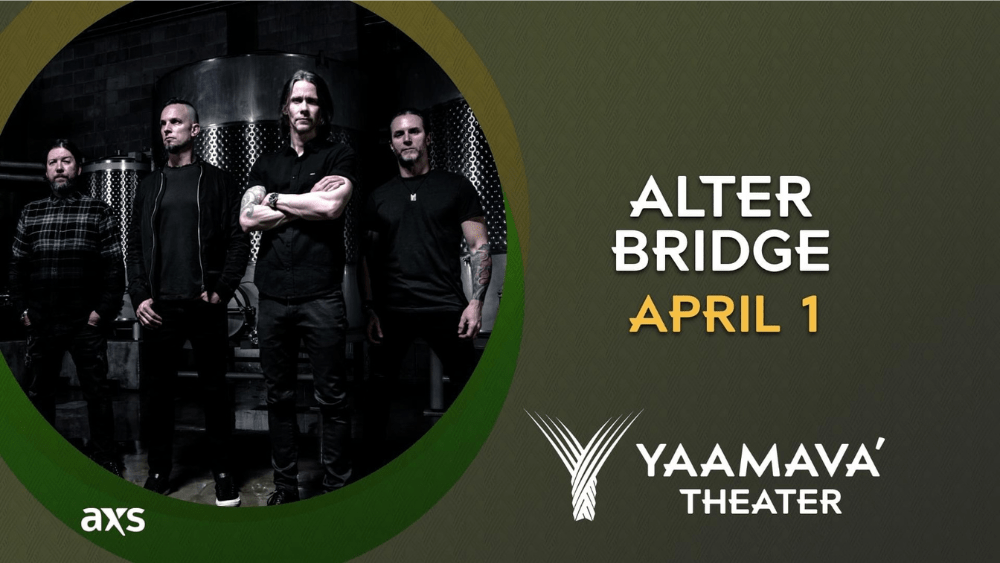 No joke! The Pawns & Kings Tour featuring Alter Bridge and Mammoth WVH will be playing at Yaamava Theater on April 1st, 2023. Alter Bridge have steadily climbed to the forefront of hard rock worldwide. They've exceeded all expectations and benchmarks with over a billion streams, millions of units sold and glowing critical acclaim.
Tickets for this show are available HERE.
Related Events