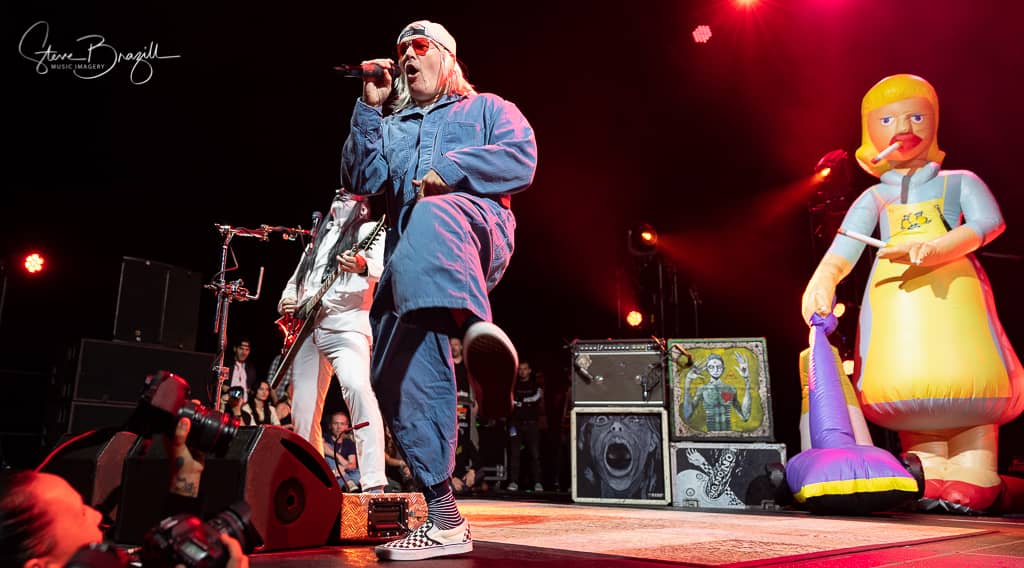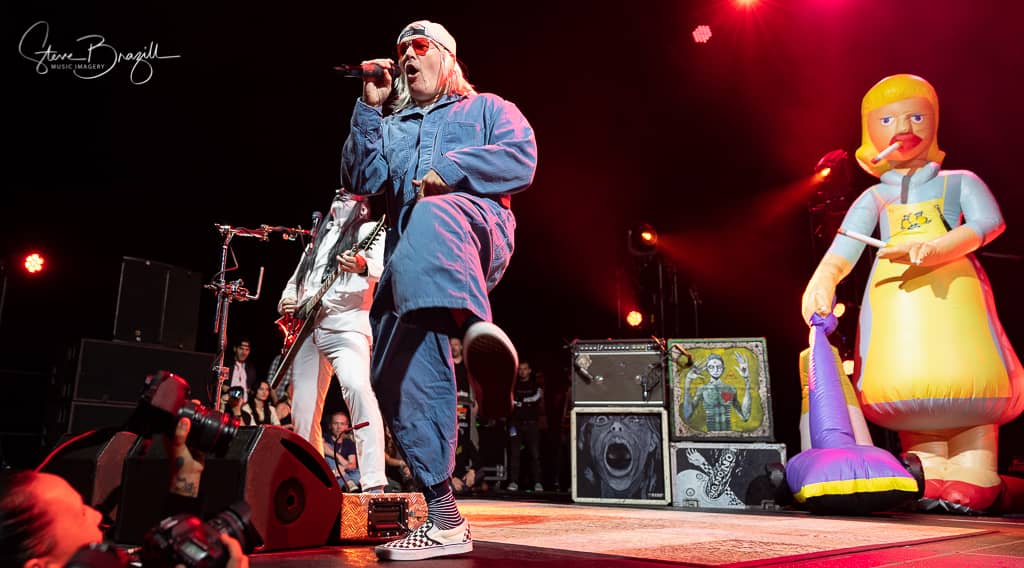 I've been told before how good Limp Bizkit is live, and Tuesday night at Toyota Arena in Ontario I saw it for myself, when they brought the "Limp Bizkit Still Sucks Tour" to the Inland Empire. From the moment Fred Durst (pictured above) hit the stage it was clear, we were all in for a ride.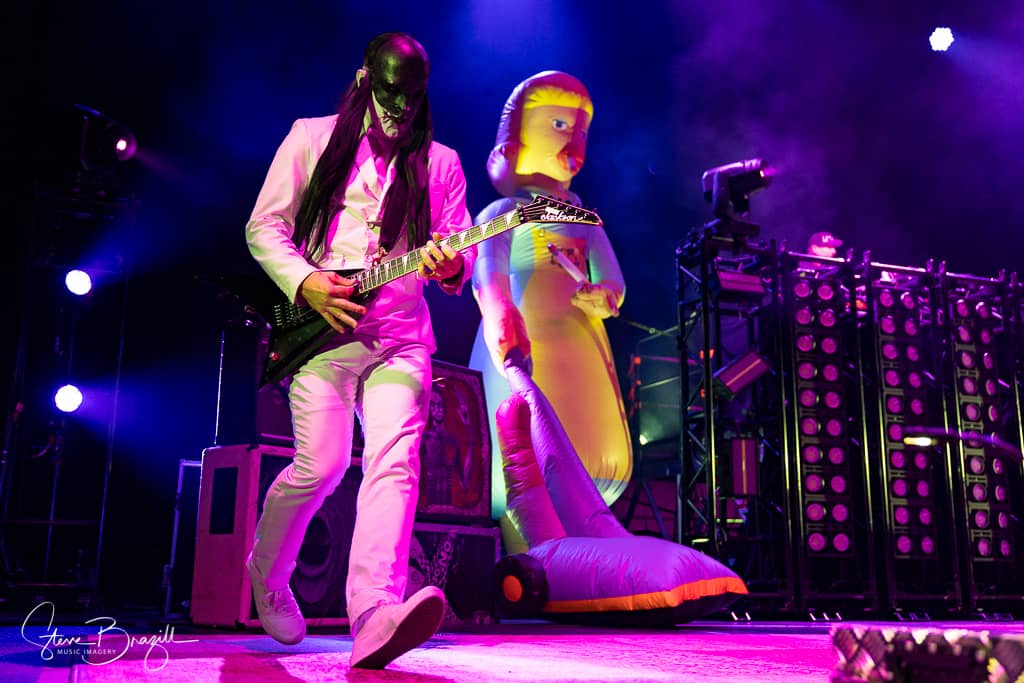 Together, Durst and Wes Borland (pictured above) are as in sync as any front man and guitarist have ever been. It's like listening to, and watching two people that have crafted their skills together for years – which of course they have.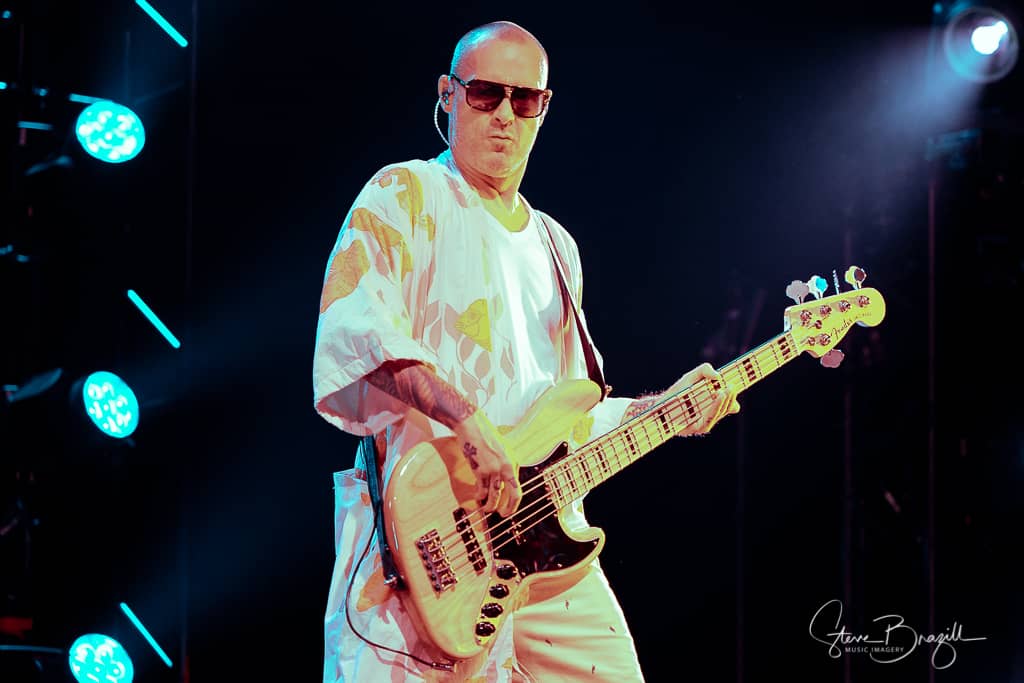 Keeping the band as tight as they are is the combination of Sam Rivers on bass (above), and John Otto on drums (below). These two are as good as you'll find.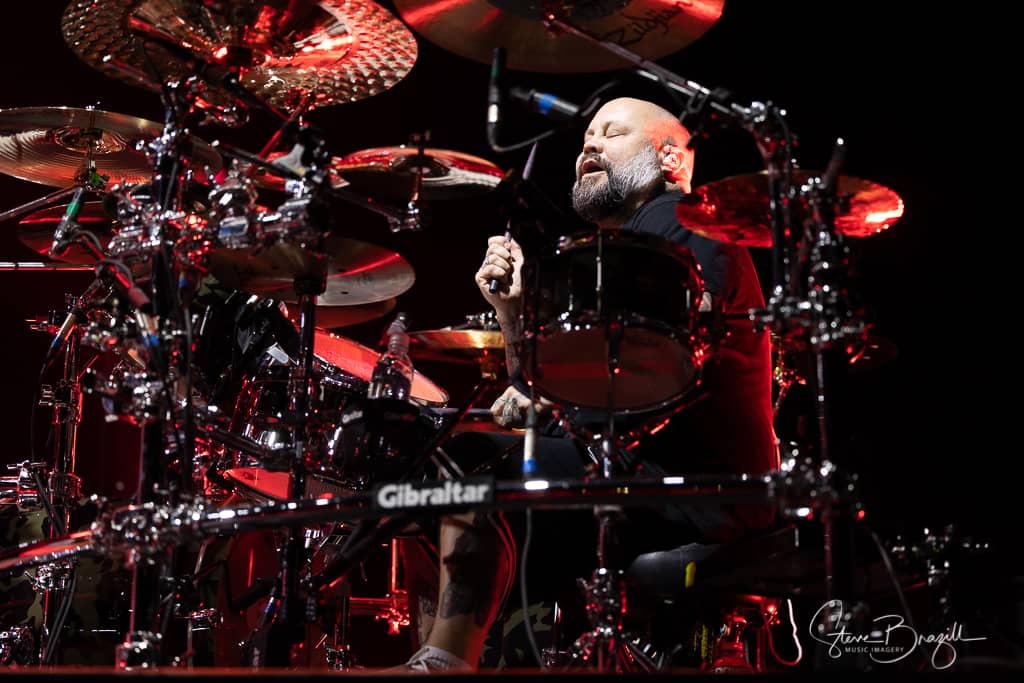 And of course, DJ Lethal is an integral part of the sound of Limp Bizkit. Starting sitting in an old chair, with a persona of an old dad, Fred Durst took us through a 17 song set of hits, and the crowd knew the words to every damn one. This was everything I had heard about their show, and one of the best live shows I have seen in a while.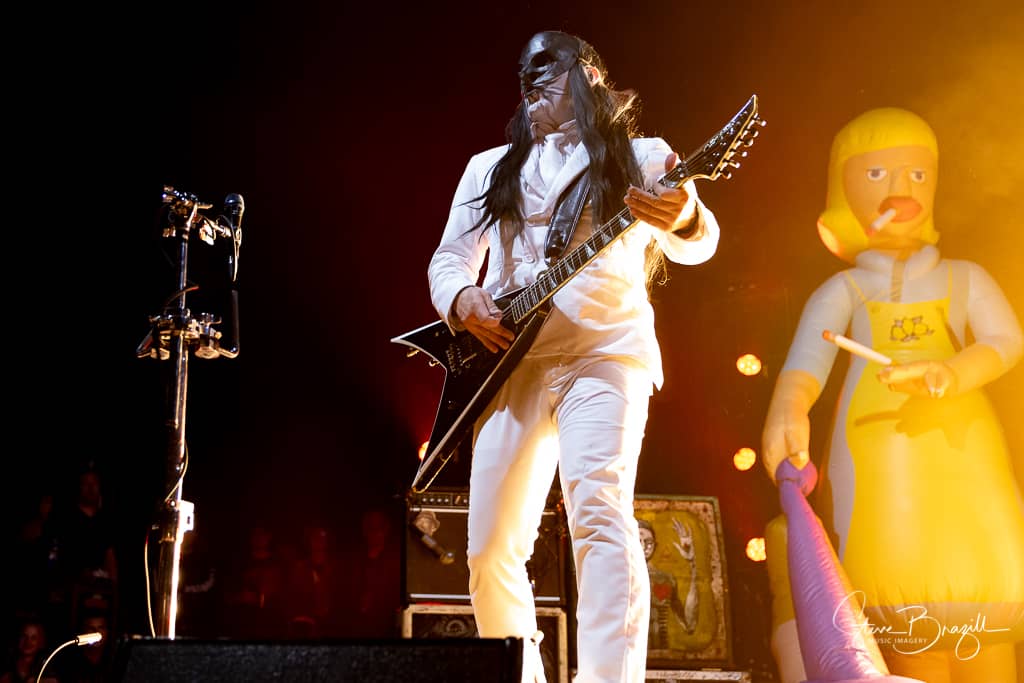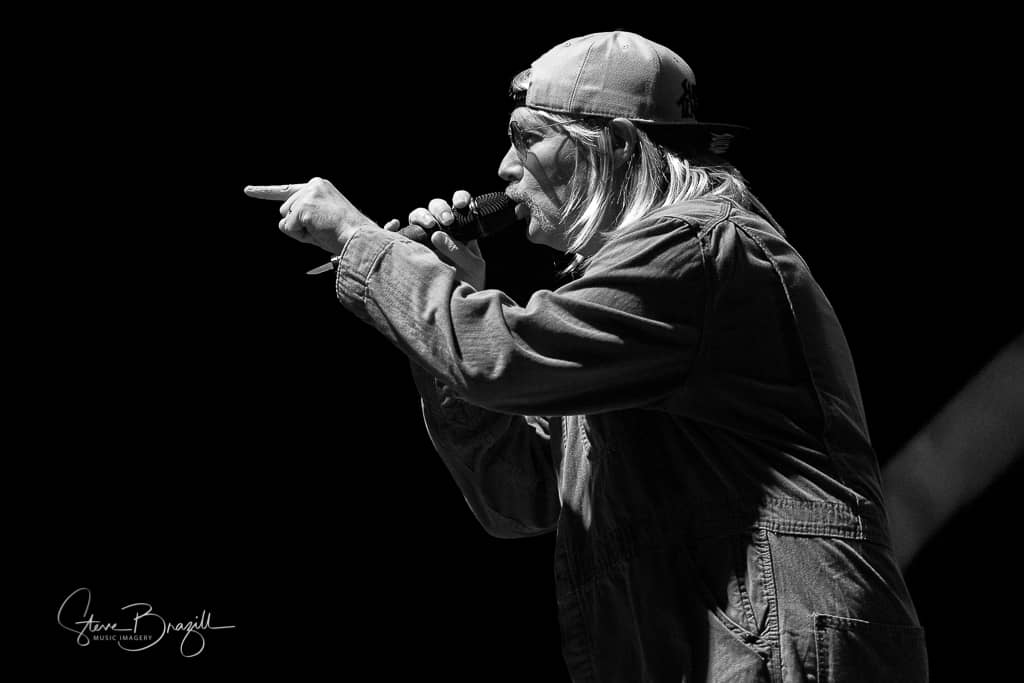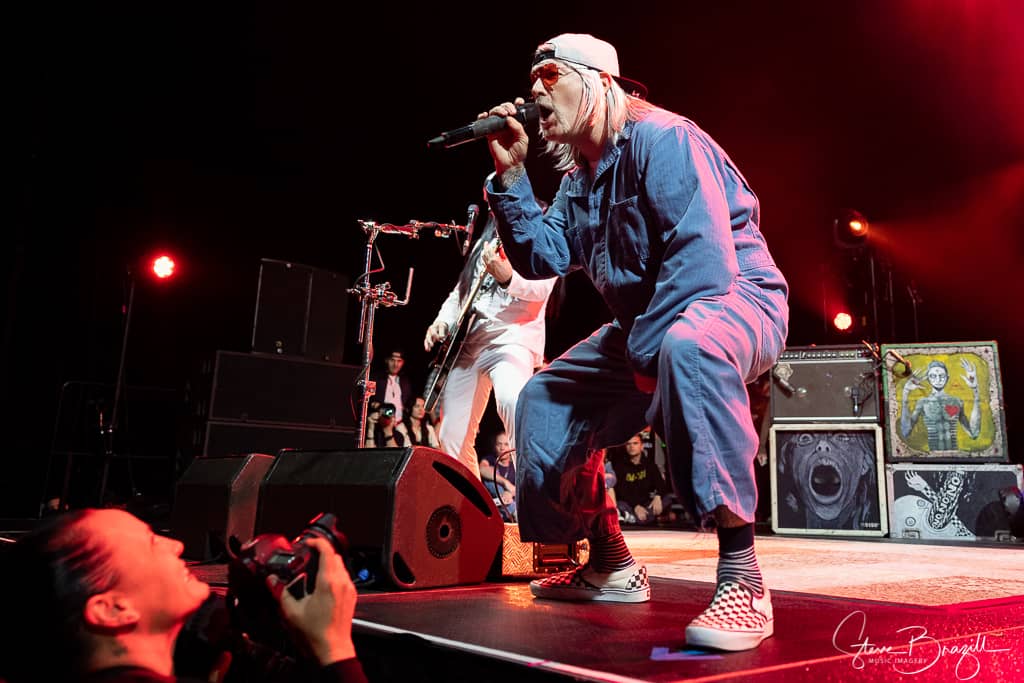 Limp Bizkit Setlist
Dad Vibes
Out of Style
Rollin' (Air Raid Vehicle)
Thieves (Ministry cover)
Hot Dog
My Way
My Generation
Livin' It Up
Eat You Alive
Re-Arranged
Boiler
Nookie
Full Nelson (with Milkie Way)
Don't Change (INXS cover)
Faith (George Michael cover)
Take a Look Around (with Sam Matlock)
Break Stuff
Dying Wish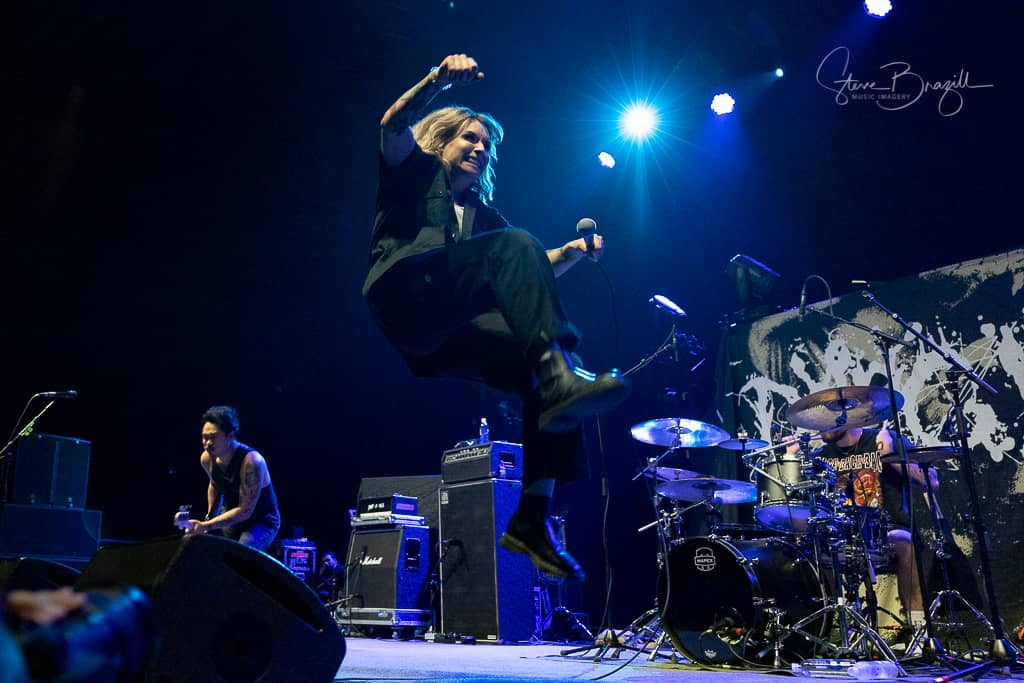 There were three openers for the show, with Dying Wish performing right before Limp Bizkit took the stage. Emma Boster (pictured above) has vocals that are insane, in fact they were a bit surprising live. She's a force on stage.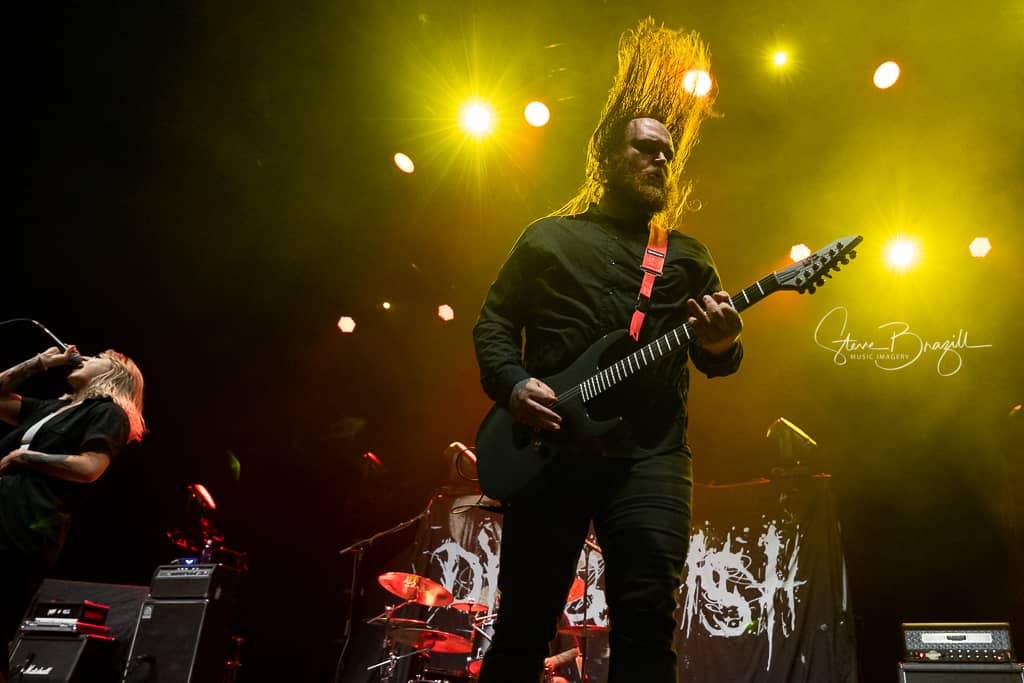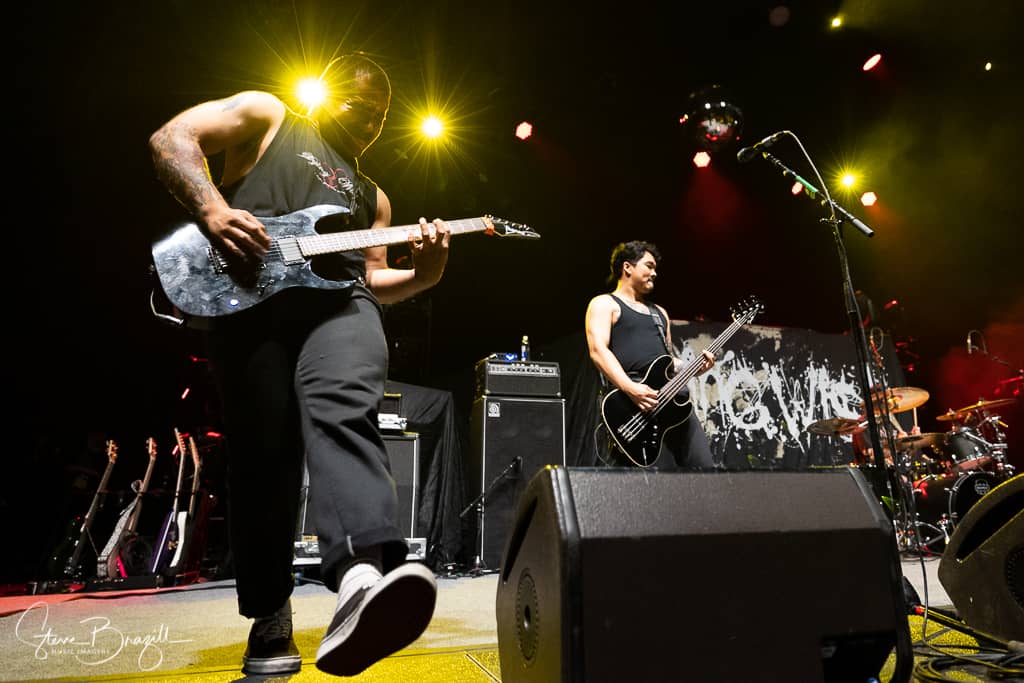 Guitarists Pedro Carrillo and Sam Reynolds (above) are a blast to watch, listen to, and photograph. Rounding out the band is bassist Andrew Le, and Jeff Yambra on drums (both pictured below).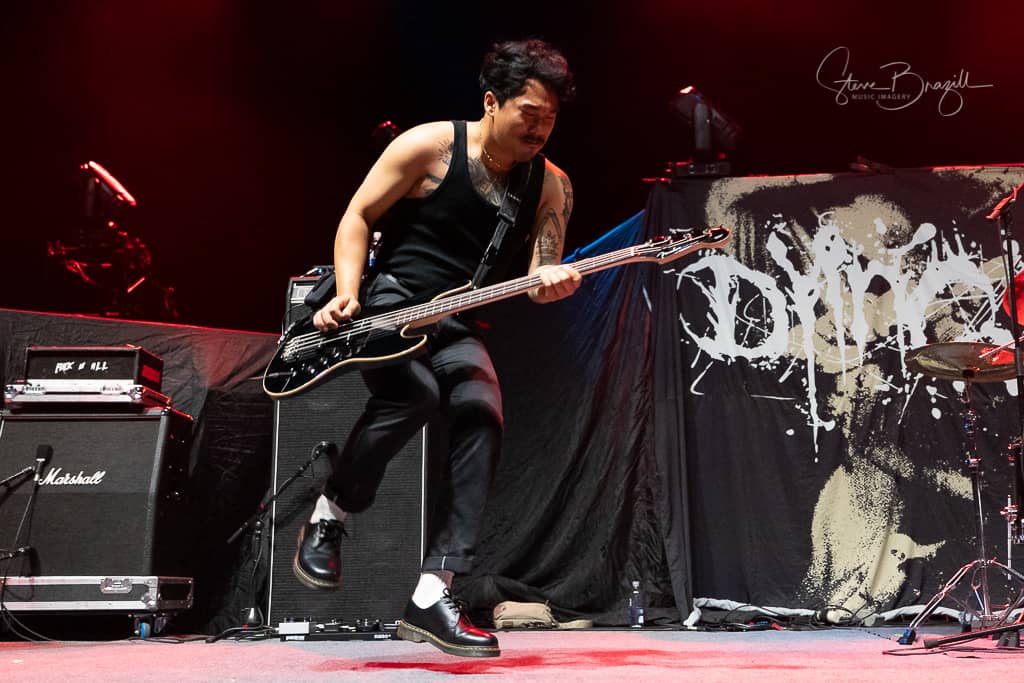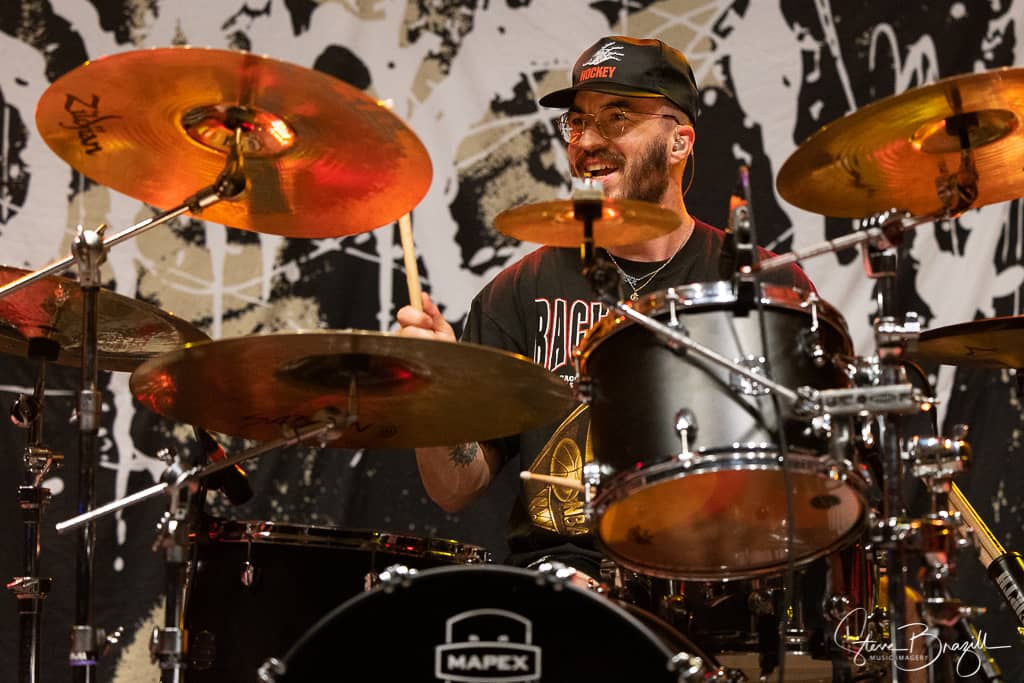 Wargasm UK
In the center spot of the three openers was Wargasm UK, and if you ever get to see this band live, run, don't walk. This band reminded me of all of the bands I have seen that are hungry for success. Every move, look , and sound was energy.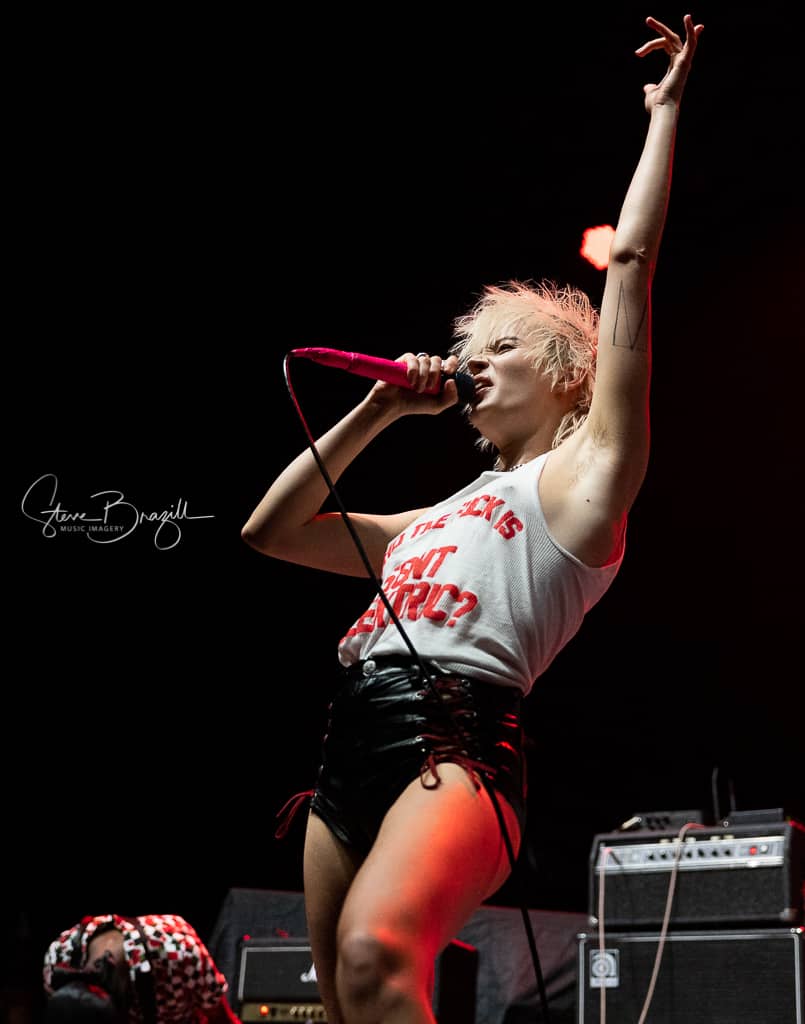 The band is technically, as far as I can tell, made up of Milkie Way (above) on vocals and bass, and Sam Matlock (below) on vocals and guitar. I'm not sure how to word this, other than to say you can't take your eyes off these two. They are simply a blast to witness performing.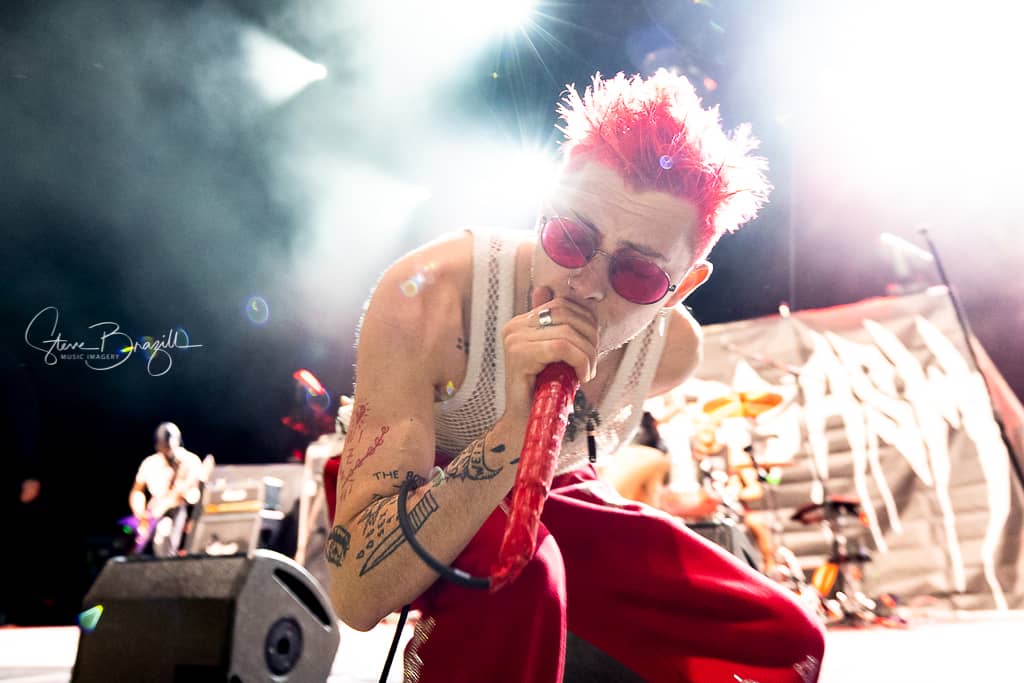 Rounding out the live band is guitarist Edison Hunter, and drummer Adam Breeze (below).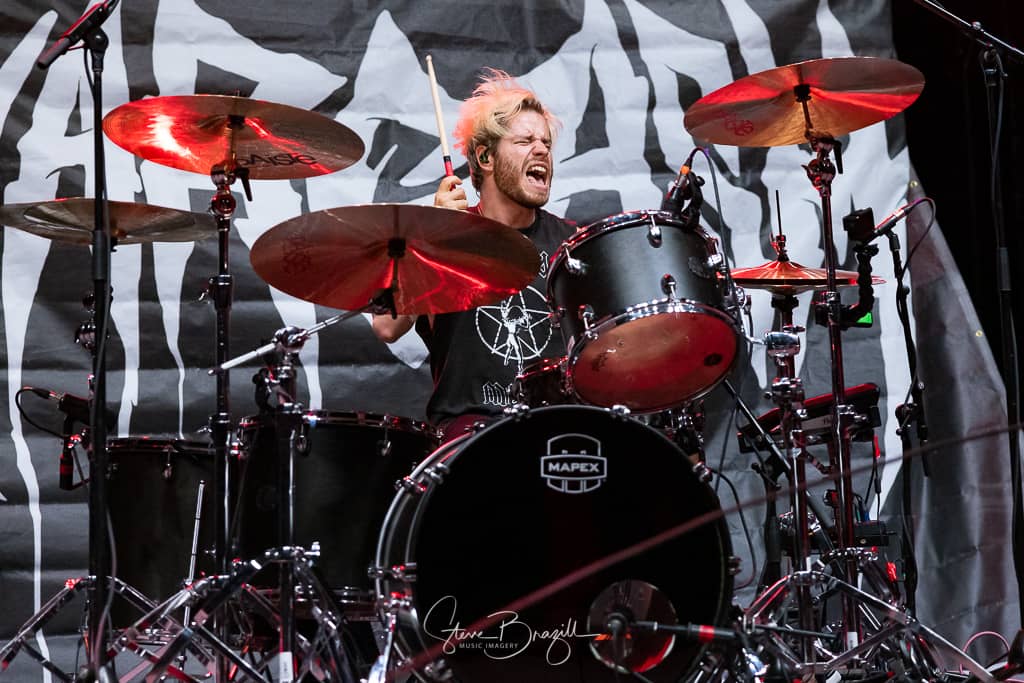 This band is just freaking awesome, check them out soon.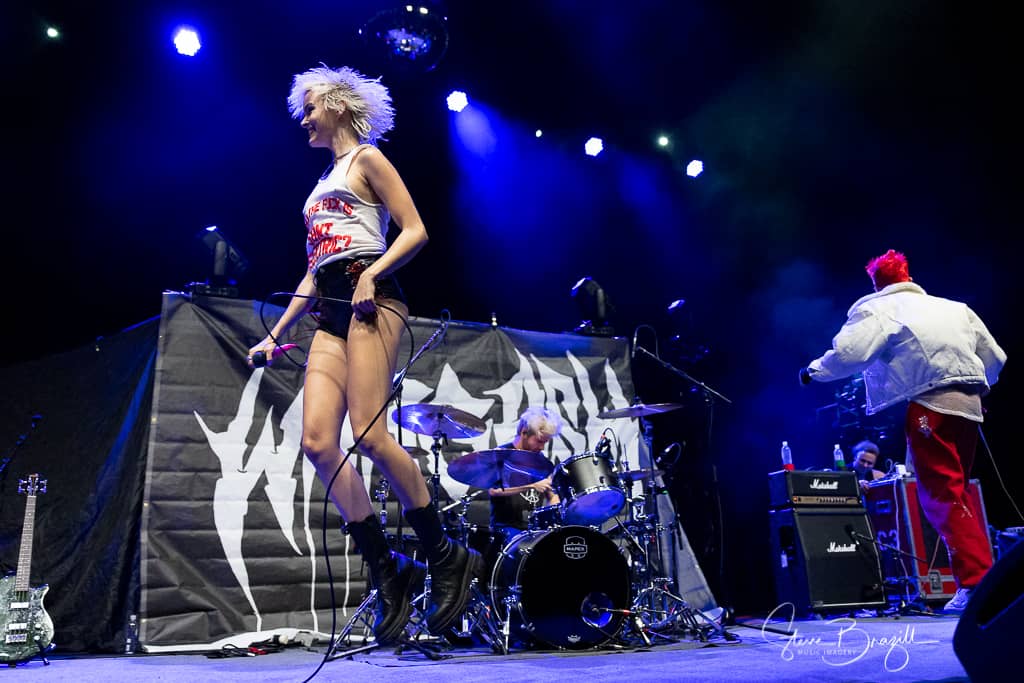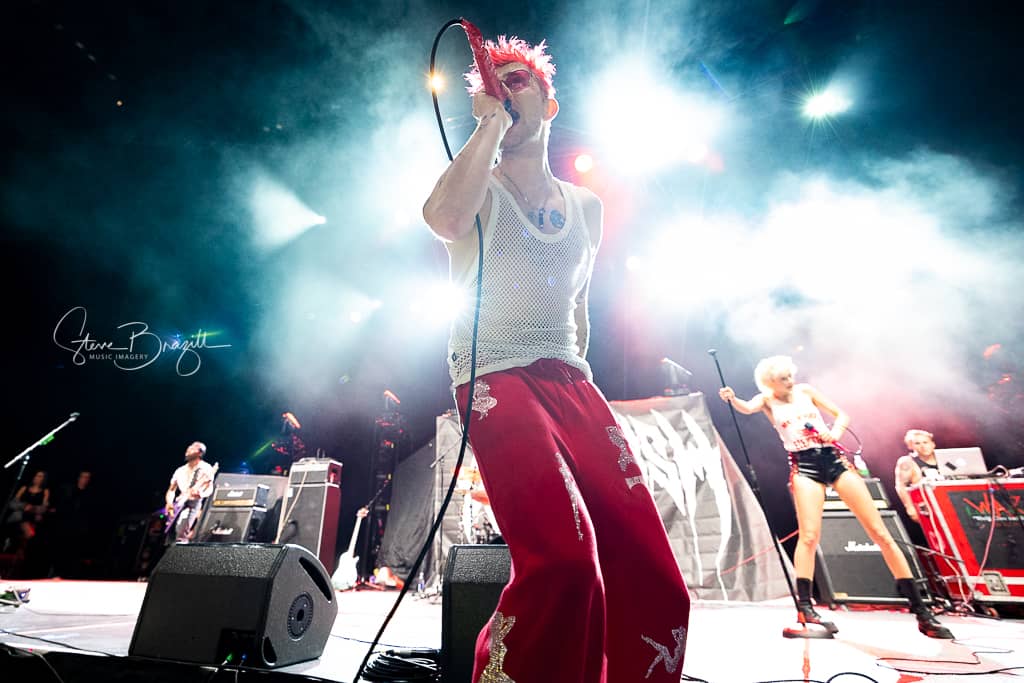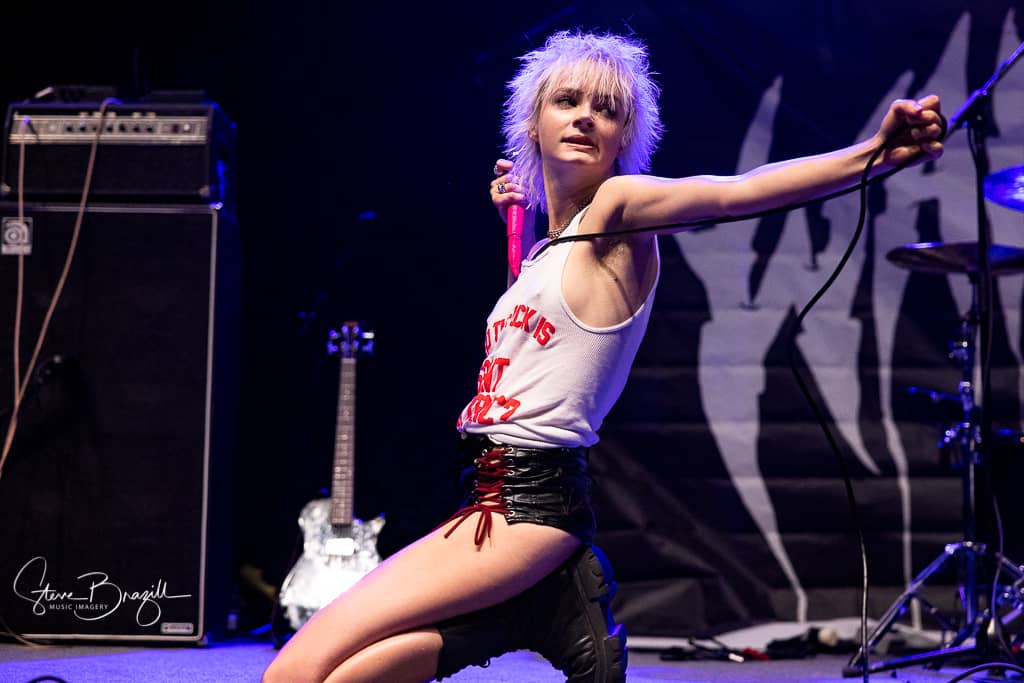 Militarie Gun
Kicking off the night was L.A.'s Militarie Gun. I wasn't familiar with this band before Tuesday, and opening for three other bands, with Limp Bizkit as the headliner, can't be easy. They stepped up and delivered a great opening set for the show.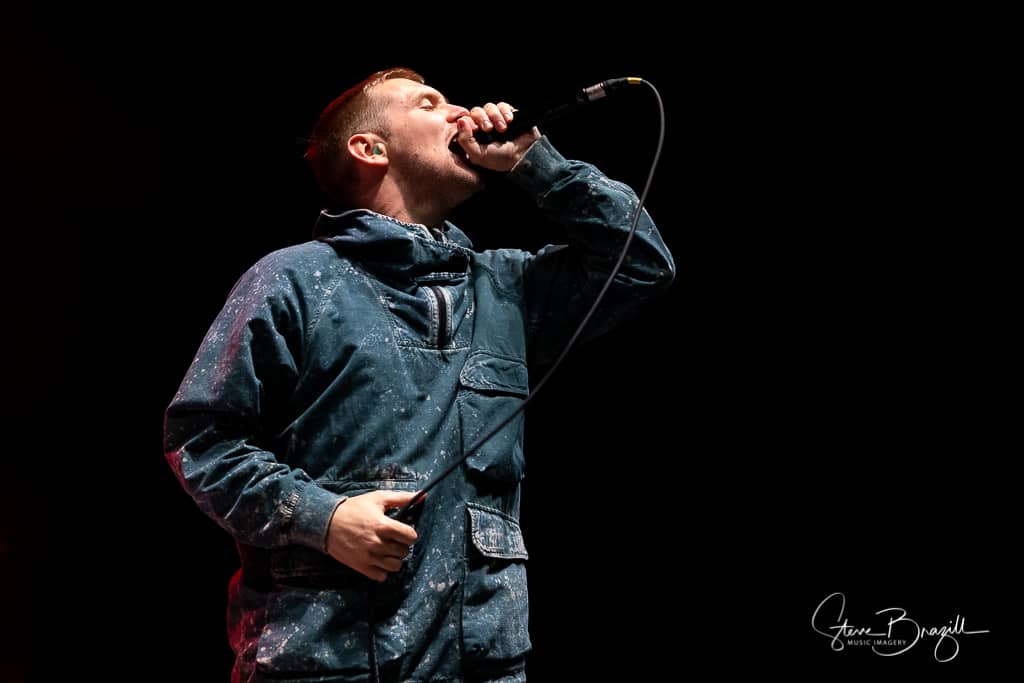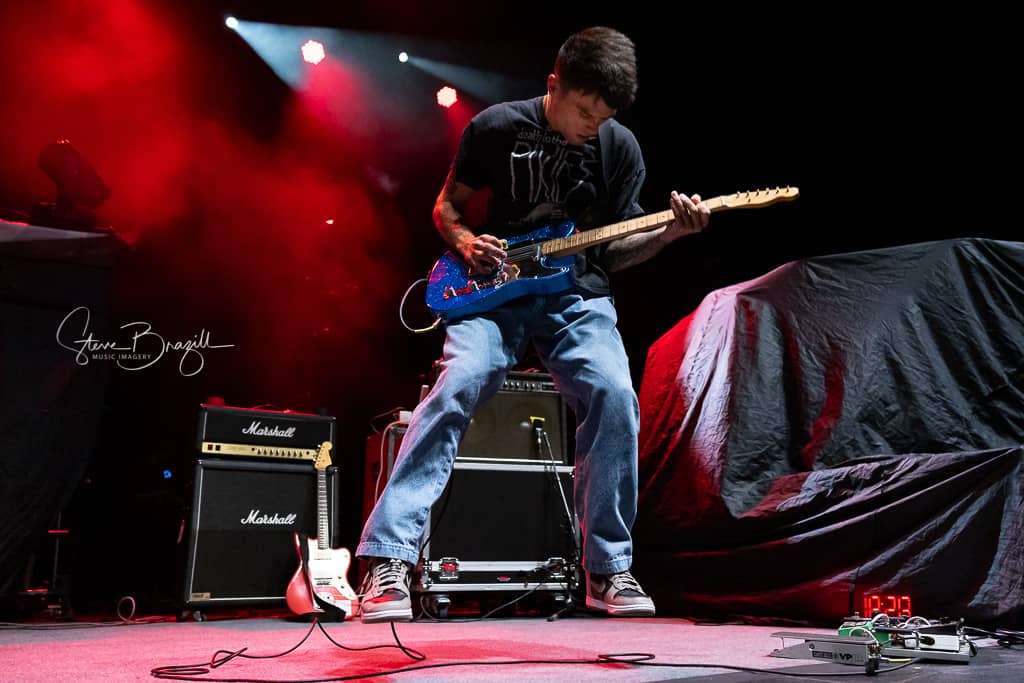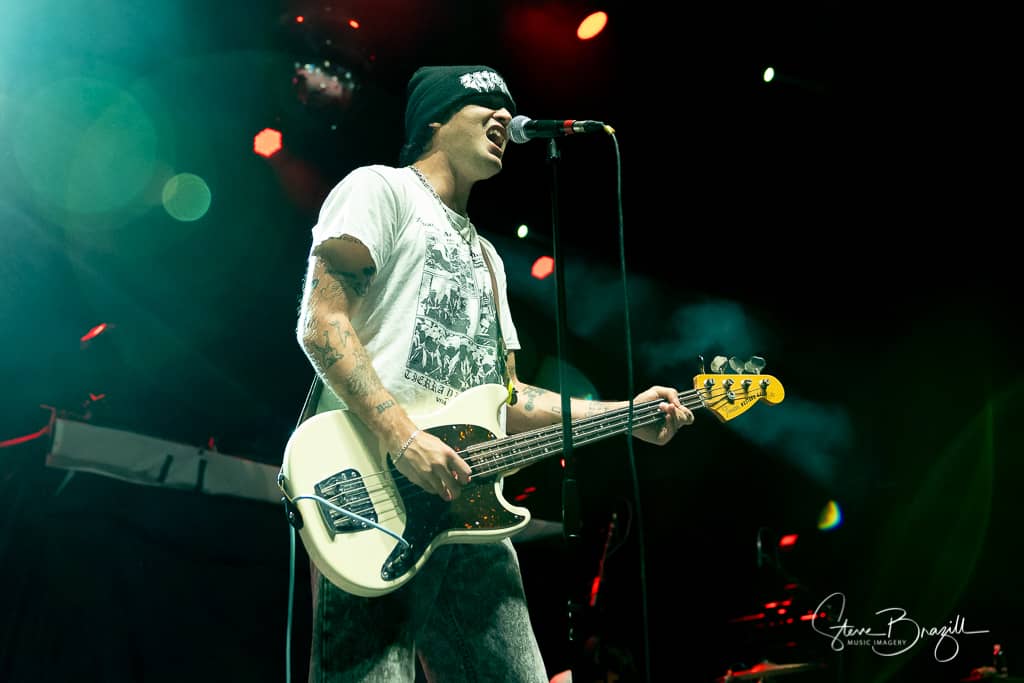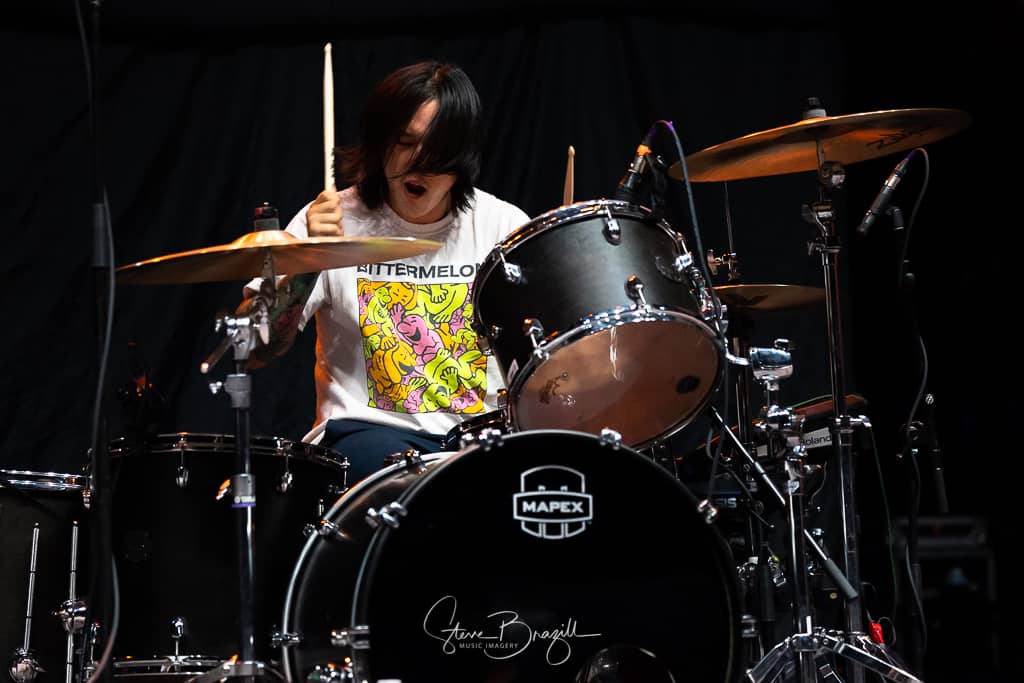 As usual, there is a gallery with many more photos below, and if you were at the show I'd love to hear your thoughts. Follow me online at:
Instagram: @SteveBrazill Twitter: @SteveBrazill Facebook: @SteveBrazillPhotography Podcast: Behind the Shot
~ Razz
All Images Copyright 2022 Steve Brazill, All Rights Reserved.
DO NOT USE IMAGES WITHOUT PERMISSION.