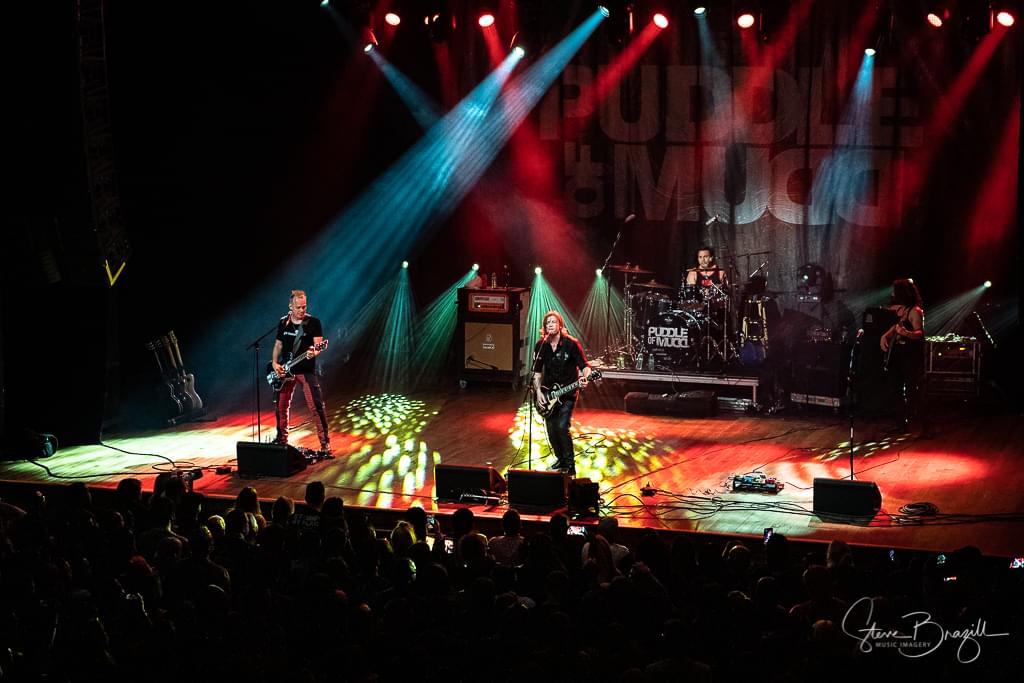 Mudd Fest hit the House of Blues in Anaheim last week for a full night of great music. I have wanted to photograph some of the bands involved for a long time, and they lived up my expectations. Mudd Fest is a tour headlined by Puddle of Mudd, and it features Saliva, Trapt, Saving Abel and Tantric, along with the headliner.
Puddle of Mudd was a blast, and the crowd loved them. Vocalist Wes Scantlin sounds awesome live by the way. If you get a chance, be sure to catch Puddle of Mudd on the current tour.
I'll have a lot more photos of these guys in the gallery at the end, but talk about Saliva…. awesome performance. Energy that doesn't stop. This was a band I was really looking forward to, and they did not disappoint.
At one point vocalist Bobby Amaru brought a young audience member on stage, and it was such an awesome moment. This little girl had the time of her life.
I could have photographed Saliva all night, and Tosha Jones was just a joy to watch play.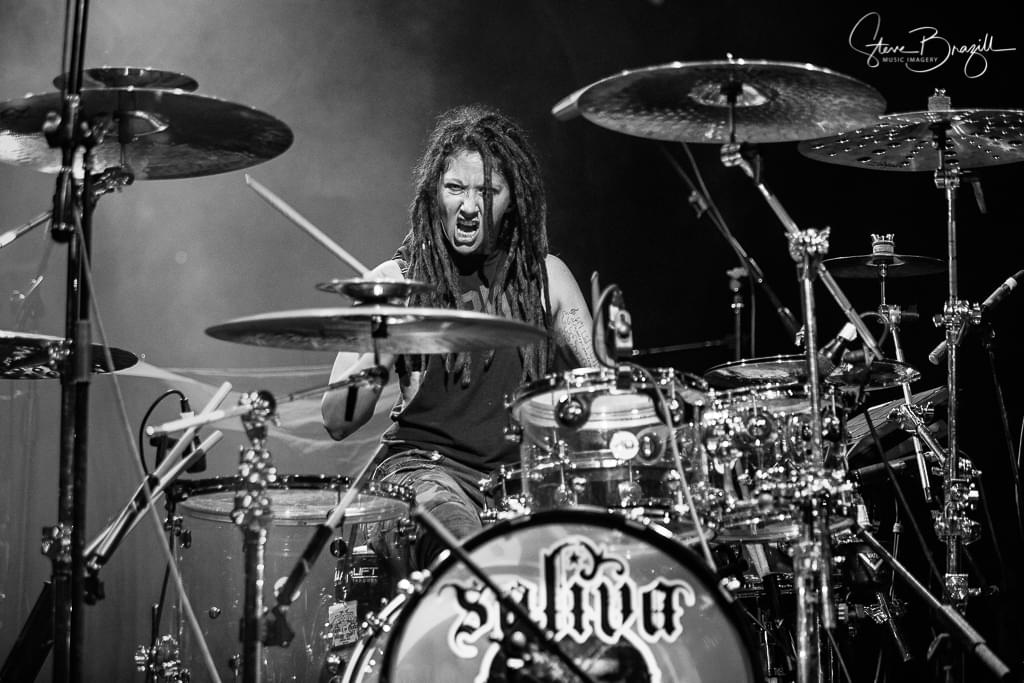 Before Saliva was Trapt, and again this was a band I was excited to see live. Vocals and musicianship were spot on.
Saving Abel was the second band to play, and this was a band I had heard of but honestly didn't know a lot about. Fantastic performance. Vocalist Scott Austin is just plain fun!
Saving Abel drummer Blake Dixon can play. In fact, drummers are my favorite members to photograph, and this entire night was so good on the drummer scale.
So yeah, if you see them coming to your area be sure to go see Saving Able.
The first band of the night was Tantric, and this another band I knew of but had no real idea what to expect.
Once the show was done it was clear that Mudd Fest is a really good selection of artists. I love that we got five bands too, instead of the usual three.
The one downside of the entire show was on the photographic side of things, and something the fans may not have even noticed. The lighting was dark, crazy dark, and had a lot of solid red. It's not that unusual to have "difficult" lighting at some shows, but this was pretty extreme. Even when Saliva brought the little girl on stage it was mostly solid red. Usually when a band starts to get the crowd going the lighting crew throws some nice light on the crowd, but not this night, and in fact there times is was so dark that I just waited for a band member to be lit up at all.
Still, a great show and highly recommended.
As always, there is a gallery of more photos below, and I'd love to hear your thoughts on the show. Follow me online at:
Instagram: @SteveBrazill
Twitter: @SteveBrazill
Facebook: @SteveBrazillPhotography
~ Razz
All Images Copyright 2019 Steve Brazill, All Rights Reserved.