Since last Saturday I have been trying to describe to people what the band Ghost is like live. They brought the 'Rats! on the Road' tour to Riverside on Saturday, and I was their to capture some photos. It was my second time photographing the band, both at the Riverside Municipal Auditorium, and this band live is much more than I had thought it would be – which seems to be the common thread for everyone.
The first time I photographed Ghost was back in 2016 – you can check out those photos here – and I remember thinking it was going to be a crazy active show. It's not, but yet it is…. Let me try to explain…
Ghost is a Swedish heavy metal band, and their stage show is excellent. The brain child of vocalist Tobias Forge, which is open to debate for some past members, the band consists of nameless ghouls – the musicians – and Forge. Forge performs in character as well, having been Papa Emeritus, Papa Emeritus II, and Papa Emeritus III over the years, but this year that changed again with the introduction of Cardinal Copia.
I was lucky enough to be hired to photograph the VIP Meet & Greet this time, and meeting "The Cardinal" was great. I have seen a lot of artists meet their fans, some are kind and generous – some not so much, but The Cardinal was amazing to watch. This is an artist that gets it. He understands what his fans want in return for their support, and he seems to genuinely care that they all have a great time. His kindness to the people that were there was just above and beyond. I was impressed. Kinda wish I had asked for a photo with him, but since I was working I didn't.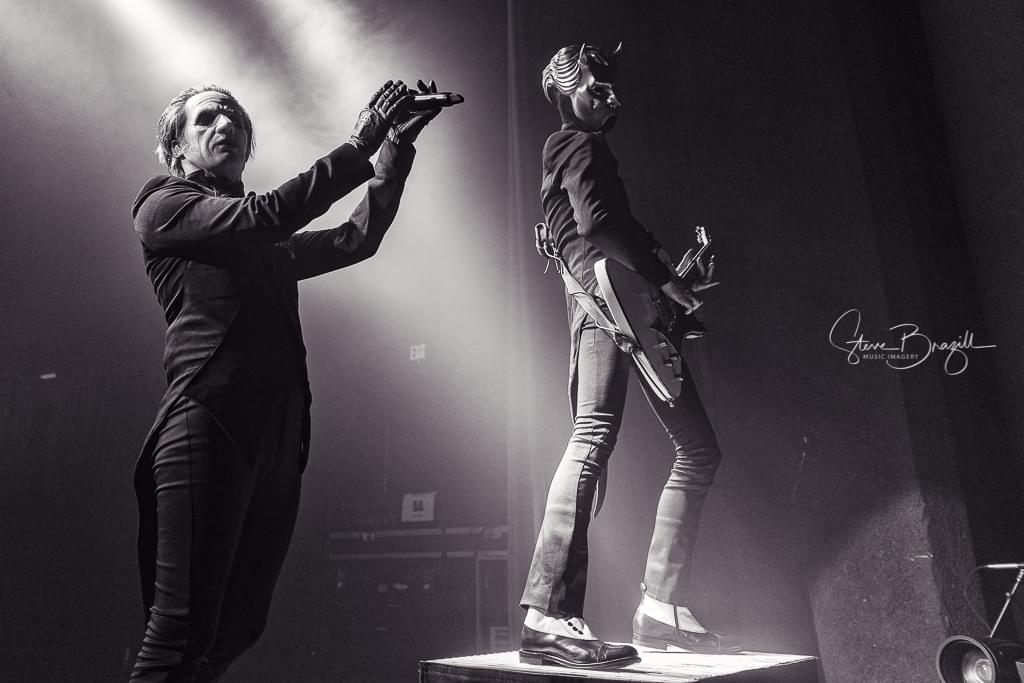 If you haven't heard Ghost before, I would suggest starting with the song Square Hammer, and then trying the new release, scheduled for early June, called Prequelle. What I have heard from the new album is really good.
Ghost will be back in LA at the Forum on Nov 16, 2018. Be sure to check them out and grab some tickets.
As always, there is a gallery full of photos below, and I'd love to hear your thoughts on the show. Follow me online at:
Instagram: @SteveBrazill
Twitter: @SteveBrazill
Facebook: @SteveBrazillPhotography
~ Razz
All Images Copyright 2018 Steve Brazill, All Rights Reserved.