This past weekend Ozzfest Meets Knotfest hit Glen Helen Amphitheater again for what has become one of the most anticipated festivals in Southern California. As always, Ozzfest, headlined by Ozzy himself, is Saturday and Knotfest, usually headlined by Slipknot, is Sunday. This post is the second in the set and will cover the the Knotfest day, but you can find the day one Ozzfest photos here.
This year was a little different in that Slipknot didn't headline the Sunday Night show, Rob Zombie did. Slipknot was kind of represented however in the form Corey Taylor's other band Stone Sour.
Rob Zombie, pictured at the beginning of this post, is always a great show. The theatrical approach he takes is a sensory attack, and it works on every one of the levels it aims at. He is fantastic live, and the band is absolutely one of the best out there. John 5, pictured below, Piggy D, pictured above, and Ginger Fish, pictured after John 5, are so good together it makes it tough for any other acts sharing the stage to compete.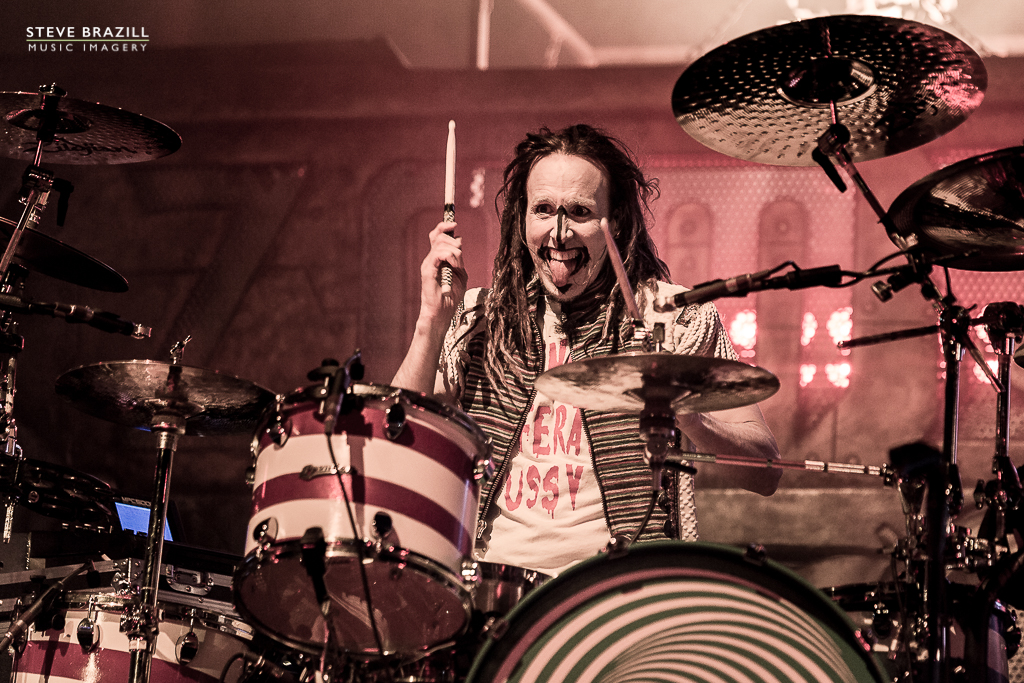 With Slipknot not on the bill, Stone Sour stepped in and I have to say, Corey Taylor, pictured below, is an insane talent. The first time I saw him he was solo, just him and a guitar. I have seen Slipknot a few times now, and after seeing Stone Sour I am convinced this guy has more talent and energy than almost anyone in music. Really good performance Sunday.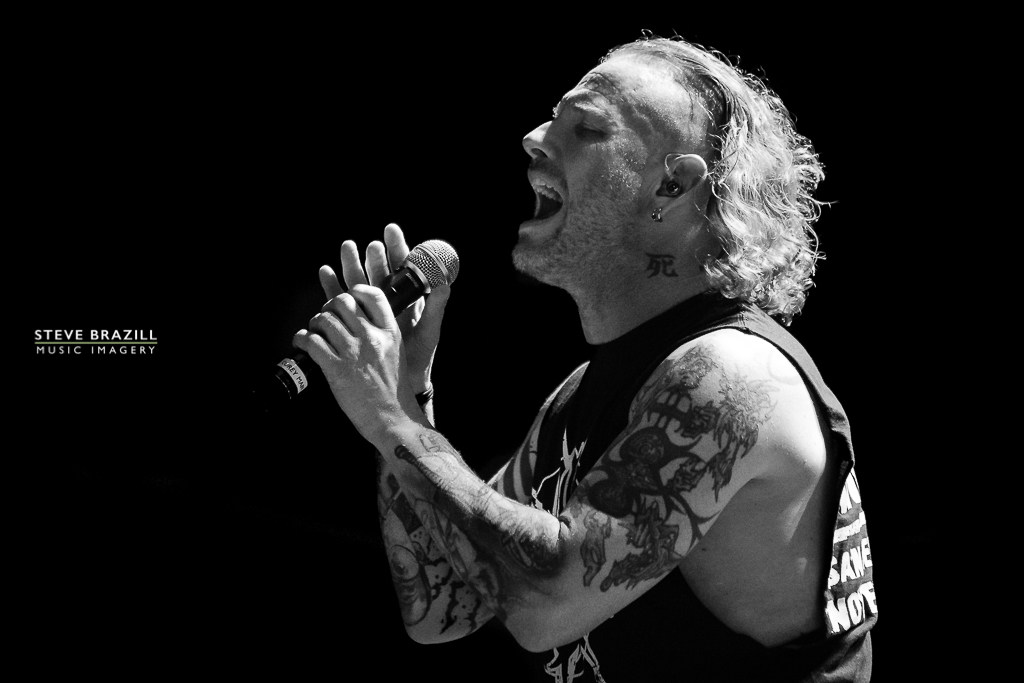 Like on the first post about Ozzfest Meets Knotfest I have not mentioned one of the main acts from Sunday. Like with Ozzy on Saturday, Marilyn Manson limited who could take photos, and I was not one of the lucky ones. Still, after his recent accident the show was going to be unusual – even by Marilyn Manson standards – and there was restricted movement. He put on a great performance though, including a few controversial moments.
Oh yeah, Testament was fantastic, except for the fact it was dark because of the time change. They finally brought out one, as in 1, lightbulb – so yeah, the photos of them are pretty dark too. For the photographers in the group, some of these were 16,000 to 25,600 ISO!
The Main Stage line up for Sunday included:
Rob Zombie
Marilyn Manson
Stone Sour
Eighteen Visions
Prayers
The Second Stage A line up was:
Testament
Black Dahlia Murder
Goatwhore
Code Orange
Stitched Up Heart
The Second Stage B line up was:
Life Of Agony
Upon A Burning Body
Death Angel
Oni
DED
And the Nuclear Blast Extreme Stage featured:
SID
Repulsion
Exhumed
Warbringer
While I couldn't photograph every band playing, below is a gallery to remind you of what a great weekend it was, or make you realize that you don't want to miss it next time.
~ Razz
All Images Copyright 2017 Steve Brazill, All Rights Reserved.